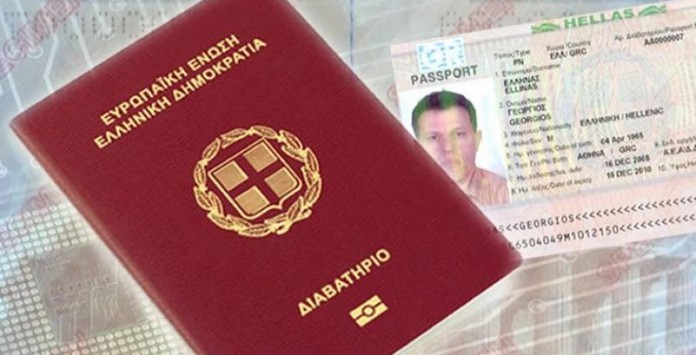 To obtain permanent residency or citizenship in Greece, there is no stated criterion for international graduates. However to stay in Greece with a legal residency the applicant has to change his status from student to an employee. Let's check how a graduate from Greece University obtains residency in Greece. Your study abroad consultant might help you in this procedure.
The Greece Citizenship Policy for International Students 2021
The residents who have spent at least 180 days per year in Greece can apply for citizenship (EU passport) after spending seven years in permanent residency status.
It is earlier stated that non-EU citizens will need a visa to enter Greece in the first place. Moreover, if the non-EU citizen is planning to live in Greece, the candidate has to apply for the residence permit from the Greek Consulate in their country of origin before arriving in Greece.
Greece is Facing Intense Economical Crisis
Currently, the Greek economy is suffering the longest recession of any advanced capitalist economy As a result, the Greek economic system has been upended, and hundreds of thousands of well-educated Greeks have left the country. Moreover, the unemployment rate goes high and the Greek government is not issuing a work visa to non-EU immigrants. The Greek crisis, basically, started in late 2009, with the debt raised from €269.3 billion to €299.7 billion
How to Get Permanent Residency and Citizenship for Greece
It is obvious that international students from non-EU countries have to obtain a residence permit if they are staying for more than 90 days in Greece. Initially, these Resident permits are valid for one year. After this period, it has to be renewed.
When the person completes his five years of continuous residence, he/she can apply for permanent residence for family members or for a long-term EU-wide permit; however Greek government does not issue the permanent resident permit very easily.

Unlike other countries, it is nearly impossible for an international graduate from Greece higher education institution to gain a long term residency or work permit while living in Greece.

Graduates who want to continue their career in Greece have to search for some potential employer for them. If the employer hires you and is ready to sponsor you as his employee, then, a work permit can be issued.

For this, the prospective graduate has to go back to his home country and wait for the processing. This involves your personal contacts and reputation in Greece. If you have a good relationship with reputable employers from Greece and if you are the only eligible candidate for the job, the employer then recommends your name to the government authorities to issue a work permit.

To get this work permit and work visa sometimes the employee has to deposit his few months' salaries as a guarantee.

For successful candidates, appointment letters are sent to their home country and this will give the applicant to get a work visa through Greece consulate.

Once you are in Greece with employment in hand and have spent five continuous years working in Greece you can apply for a long term EU-Wide residence/work permit and after more two years in Greece, the person can apply for Greece Citizenship.
The Current Changes in Greece Permanent Residency Programs
The Greek Government is now introducing changes to its existing permanent residency program. The new rules allow foreigners to benefit from the Greece visa by investment program. The Greek Permanent Residence Permit, in fact, can be obtained in just 2 months and can be indefinitely renewed in 5-year intervals if the non-EU buyer has the ownership of the property.
An international student can also gain citizenship in only 3 years of permanent and legal residence in Greece provided that he/she is married to a Greek citizen and have a child with him/her.
Remember that any graduate who has been convicted into sentences of more than 6 months, for certain types of crimes, or for more than 1 year, for crimes that have been committed intentionally is not eligible to gain any type of residency while or after the study abroad program.
Some Requirements for the Citizenship
The Greek Naturalization
Naturalization is the Greece administrative act by which the Greek state can make a foreigner a Greek citizen, in addition, equates him/her with his rights and obligations with other citizens of the Greek state.
An application of Naturalization

A "declaration of Naturalization" at the municipality of my residence

Long-term residence permit or second generation one

Valid Passport

Authentic Birth certificate, translated into Greek

Social security number
These documents are submitted at the Directorate of Civic Status of the Decentralised Administration of the area where the person resides.
At least 1 year is required for the process. However, in practice, it will take 2-4 years to complete the citizenship processing
X
FREE STUDY ABROAD

Free study abroad expert advice