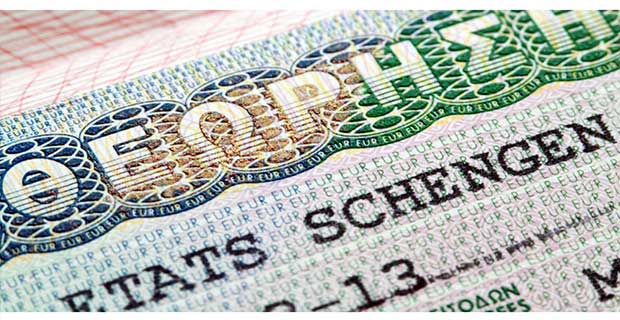 Greece is one of the Schengen countries; therefore students who are not citizens of a European-Union will need to obtain a Schengen visa for your studies over 90 days. A Schengen visa will allow students and other visitors to visit other countries within the Schengen boundary on this one visa. To obtain a Student visa for Greece for Pakistani students who want to study abroad the following formalities have to be fulfilled
Requirements for Greece Student Visa 2021 for Pakistani Students
Greece Visa Application Form:
One hard copy of the properly filled Greek visa application form for the visa for a long stay(more than 90 days) in Greece. Note that the Application form for a person under 18-years-old should be signed by both parents or by the legal guardian
Passport:
An original passport which is valid for 6 months beyond stay in Greece, It should be properly signature with at least two blank pages available for the Greek student visa.
Photos
At least one recent,2 x 2 passport photograph, in colour, front view and with a plain/light background.
Invitation letter from the Greece University:
Acceptance letter of the Greece university where the prospective student is admitted, certified by the prefectural office.
Criminal Record:
Proof of no previous criminal record through a fully attested police certificate
Medical Requirements:
- Letter from a physician confirming that the applicant is not suffering from any communicable diseases
- Medical Certificate
- Health Insurance stating that you are covered in case of a medical emergency in the Schengen States.
Proof of Sufficient Financial Backing
Applicant should provide proof of sufficient funding which he can spend while staying in Greece
A signed affidavit from parents stating that they will afford all living expenses while in Greece
Valid copies of parents' bank and credit card statements, and W2 forms for the last two years.
Personal Appearance:
Consulate asks applicants for a personal appearance to apply for this visa. Applicant, therefore, should contact the nearest Consulate directly to confirm requirements and make an interview appointment.
Processing Time:
The visa processing time takes considerable length, therefore, it is better to apply 4-6 weeks in advance as appointment times are quickly filled. Remember that after the appointment, the visa processing time itself may take an extra span of 1 to 4 weeks. Therefore, it could take as long as an approximate 8 to 9 weeks from the time the student sends a request for a student visa.
Other requirements may include:
Registration letter and fee payment receipt

Electronic ID-Card

2 copies of Nikah Nama for married students with English translation.
The visa fee is Euro 60 for short stay and Euro 180 for long stay visa however some wavier is offered to students .This visa fee is non-refundable and the applicant will not get back the amount in case of rejection
Residence Permit
Like other European especially Schengen countries Students have to obtain a residence permit to live in Greece for more than 90 days. In fact, within 40 days after the arrival in Greece, the student has to should apply for a residence permit with the Migration Department. The following documents are required to get a residence permit in Greece:
Application Form for a Residence Permit

Health Insurance Certificate, issued by a Greek health insurance company

A medical certificate, certifying the proper health of the student. This certificate is issued by a Greek public hospital

Residence Permit Fee payment receipt (payment for the resident permit is made at the City Hall)

Passport photocopy

Registration letter from the higher education institute of Greece confirming that the student is legally registered at the university or institute

Funding proof through valid Bank statement confirming that the student has sufficient finance in the bank account to cover the living and study expenses
This residence permit is issued for 1 month and should be renewed annually. The international students are however assisted by the International Office for the issue and renewal of their residence permit.
X
FREE STUDY ABROAD

Free study abroad expert advice