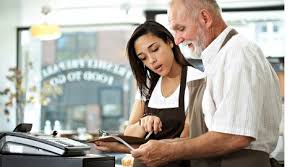 Working part time during studies is a hard work but it develops management skills and working agility in students. By doing part time jobs students understand the demands of job markets and gain experience to tackle future challenges besides earning some extra money to support their living expenses while studying in abroad. In New Zealand, students over 18 years of age are allowed to work 20 hours a week, whereas the students doing post graduate programmers in New Zealand can work as many hours as they can. Doing part time job is sort of training and learning experience that practically readies a student to take up challenges and handle stress with expertise. New Zealand is one of the most facilitating countries for international students. The international students working part time or full time have access to employment rights in New Zealand and there are all kinds of jobs available according to your skills and expertise. The minimum wage is set by Government itself which ascertains that no one is paid unjustly. The kinds of part time jobs available in New Zealand for international students are enlisted below:
Data Entry Work
Data Entry Work is top pick for international students because of simplest work and flexibility of timings. The salary is $22.54 per hour. You can work from your residence or work in the office if the office timings suit your university's schedule. Those who are unaware about data entry work can learn this easy skill before travelling to New Zealand. The vacancies for data entry work in New Zealand can be found on online job portals.
Translator's Job
The qualification required for a translator's job is Bachelors Degree and fluency of two languages (English and one other). The salary of a translator in New Zealand is NZ$20.00 per hour. The candidate will be required to translate an English assignment into another language (That could be Chinese, Urdu, German, French etc). The work should be grammatically correct and perfectly translated without errors. The vacancies for translation jobs can be accessed through posting your CV's on related firms and companies or online job portals.
Waiter and Waitresses
Another top pick for international students is waiter/waitresses job in local restaurants and hotels. The salary of a waiter in New Zealand is NZ$16.08 per hour. Doing job of a waiter is great way to know local culture and enhancement of English language speaking ability. The workings hours are flexible and especially in semester breaks and holidays the students can work full time and earn more.
Sales Consultant
The students enrolled in a business management post graduate program can work as a sales consultant and earn per salary of $600 - $1,500 a week. The job involves promoting the sales and purchase of company's products and increasing customer base. The candidate would be required to visit various locations inside and outside city to sell products and do marketing. The travelling expenses and accommodation expenses for outside of the city trips will be paid by company itself. It is part time 20 hours a week work and 40 hours a week for those who are allowed.
Tutor
Tutoring schools in New Zealand hire highly qualified and exceptional international students for per hour tutoring English and Math class. The international student can work after 4 pm for one or two hours per class and get paid $40 to $60 per hour. The classes to be taught would be primary, middle, secondary or graduate levels. The applicant should be at least Bachelors degree holder and if he/she has diploma in teaching and learning then it is a plus. Besides working with tutoring school, the international students can find private tutoring jobs and paid accordingly by the parents.
Warehouse Worker
Supply chains and companies offer delivering, pick packing, lifting and laboring jobs to international students. The salary of a warehouse worker is NZ$17.43 per hour. The job demands candidate to be physically active and efficient in learning skills. It is an entry level job and training for different types of warehouse work would be provided to candidate after being selected.
Super Market Attendant
Super market attendants can earn NZ$ 16.68 per hour. The job involves dealing with customers and keeping records of sales and purchase. The working hours are suitable for international students; they can work part time or full and during weekends according to their classes.
Kitchen Hand
The international students can work as a kitchen hand worker and earn NZ$16.25 per hour. The job involves, washing dishes, helping with cutting vegetables, food preparation and mixing ingredients.
Call Center Representative
The job of call center representative is attending inbound and outbound calls, dealing with customers, and providing them information, assisting them in installation or repairing of software or doing telemarketing for companies. The salary of a call center representative is NZ$18.92 per hour.
Cashier
An international student can earn NZ$15.46 per hour by doing job of a cashier in local cafes, restaurants, super markets and hotels. The job involves keeping balance and dealing with cash on daily basis.
Free Lancing
Having a skill is always an additional factor that can take you places. Free lancing jobs are the newest found source of income for job seekers. Online job portals have made it easy for employers and free lancers to approach each other. The students having skills of any kind whether it is photography, graphic designing, and web developing, web designing or content writing can work sitting at their home and earn per project. The amount per project is decided between employers and employees and it is justly set according to project and work required.
Uber Driving
To be an Uber Driver in New Zealand, a driving license from New Zealand is required. You can earn up to $1500 per week. Uber drivers charge $30 / hour from travelers. It is an extremely suitable working option for international students as they can work in evening's timings or after their university's classes. It is a reputable occupation and above all it is not difficult or physically consuming work or no CV is required apart from a student visa or valid driving license. Navigation system has made knowing addresses and reaching places incredibly simple which makes it easy for "Out of Towner's" to do driving jobs.
Internships
If you get to avail an internship position in one of multinational firms based in New Zealand according to your field of education, then it favors your professional career in great extent. You will get working experience before even you graduate, lean the required skills demanded by the industry, and understand the working requisites of your occupation and most importantly a certificate earned at the end of internship program adds a huge value to your CV. Most of the companies offer paid internships to international and native students and the internship program involves completion of projects and training sessions.
Note: By doing part time work 20 hours a week and earning NZ$16.78 per hour (minimum per wage in New Zealand), an international student can earn around NZ$1300 a month which is enough amount in New Zealand for your day to day expenditures. (You can get estimate of living and study expenses from this article)
Types of Job in New Zealand after Completing Study
Post Graduation Work Visa
Similar to Australia, New Zealand has made finding employment in New Zealand after completing your education from there very easy. You can avail post graduate open visa of New Zealand after completing your education from there. The duration of stay granted under this post graduate visa is based on the qualification you have attained there. The visa is not restricted on the basis of your present employment contract. The students are free to work anywhere unless and until they earn enough income to bear their living expenses while the duration of their stay in New Zealand under post graduate visa. They can get experience regarding their field of work and attain proper employment contract until the post graduate visa expires. (Get Details about Post Graduate Visa and Pathway to Attain Permanent Residency from Here).
The Jobs which are high in demand in New Zealand
The jobs that come under long-term shortage jobs category are high in demand and highly paid in New Zealand. You can get an employment contract From New Zealand quite easily if you adopt one of the following occupations:
Medical radiation therapist

Medical laboratory scientist I-e cytotechnologist or cytoscientist)

Obstetrician or gynecologist

Physicist

Physiotherapist

Psychiatrist

Sonographer

Specialist physician in Palliative medicine

Surgeon

Veterinarian

Multimedia specialist or film animator

ICT project manager (organization and methods analyst)

ICT business analyst

Systems analyst

Web developer

Analyst programmer

Developer programmer

Software engineer

Software tester

Software and applications programmer

Database administrator

ICT security specialist

Systems administrator

Computer network and systems engineer

Network administrator

ICT quality assurance engineer

ICT support engineer

ICT systems test engineer

Telecommunications engineer

Telecommunications network engineer

ICT customer support officer

Chef (chef de partie or higher)

Spatial scientist

Environmental research scientist
Top Discussions on Study in New Zealand mubashir - Multan - 27 Jan 2018 Rehmat Hussain - Peshawar - 31 Dec 2017 abdullah - Lahore - 13 Mar 2018

StudyAbroad Admin - Lahore - 14 Mar 2018
X
FREE STUDY ABROAD

Free study abroad expert advice