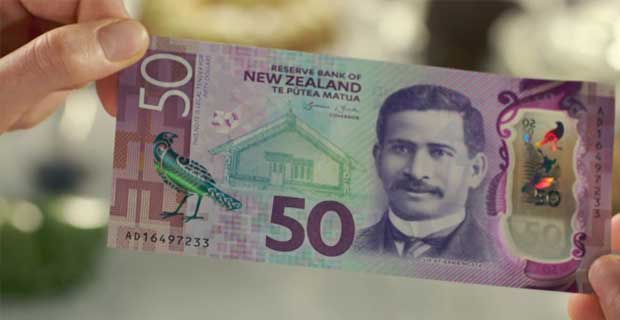 The cost of living and study in New Zealand is comparatively less than Australia which you might not be expecting. By making a proper budget and by avoid spending money on extravagant activities; you can spend a well worriless time in New Zealand with needing to loan money to pay rents and bills. Earning extra money for recreational activities, travelling and supporting your expenses has been made easy with permission to work part time 20 hours a week in New Zealand on student visa. Nevertheless, while strategizing your study abroad plan to New Zealand it is better to estimate the average living and study cost for your duration of stay.
Cost of Study in New Zealand Universities for Pakistani Students
Tuition Fee for Diplomas and Certificates:
The two year course leading for Diploma or Certificate will cost you around $18,500 ($9,250 per year) in New Zealand's Universities. Whereas a one term computing certificate will cost you around $12,425 (cost for entire course).
Tuition Fee for Bachelor's Degree:
There are eight universities in New Zealand and each has its own tuition fee package. The variation of tuition fee is also dependent on the courses. The medical, veterinary science and engineering courses are expensive with higher per annum fees. You can expect the Bachelor's Degree Tuition Fee to range from NZ$22,000 (US$14,900 per year) to NZ$32,000 (US$21,700 per year)
Tuition Fee for Post Graduate Degree:
Similarly, the tuition fee may be different according to the subject you have chosen. The medicine, veterinary sciences and engineering courses are expensive. The student can expect tuition fee for a post graduate degree to be around NZ$26,000 (US$17,660 per year) to $37,000 ($25,100 per year).
Tuition Fee for PhD Degree:
The tuition fee of PhD Degree for international student is same as New Zealand's native student. It may range between NZ$6,500 (US$4,250 per year) to $9,000(US$ 5,886 per year) or higher for some subjects.
Tuition Fee for English Language Courses:
The tuition fee for studying an English Language Course (general) will cost you around $300 per week whereas the cost of Cambridge English exam course might range between $5,100 for 12 weeks or higher.
Cost of Living in New Zealand
The cost of living is very much dependent on a person's lifestyle and spending habits. Those who manage to adjust their expenses according to their monthly earnings certainly never go out of budget. By balancing and managing your expenses well you might even do some savings from your part time work earnings in New Zealand. As compared to Australia the accommodation rent per month in New Zealand is expensive whereas expenditure on other day to day needs can be managed. The estimated cost of living in New Zealand is explained below:
Accommodation:
The universities in New Zealand offer on campus housing which is a cheapest and most facilitated accommodation option for an international student. The universities send accommodation renting details to international student through email as soon as they get acceptance letter so that they can fulfill student visa requirements of New Zealand. Private rental apartments also must be arranged as soon as you get acceptance letter because you will need to give evidence of accommodation to New Zealand's Embassy for student visa.
On Campus Residence Halls: You can expect on campus rent to be around $180 to $200 per week in New Zealand.

Shared flat: You can expect to pay rent of shared flat around $120/£63 per week including bills.

A Private Flat for One Person: You can expect rent of private flat for one person to be around $180 per week.

Renting a Room in Apartment for Three People: It will cost around $200 per week.
Average Accommodation Rent of One Room in Different Cities of New Zealand
Auckland: $127 per week

Hamilton: $170 per week

Wellington: $132 per week

Christchurch: $147 per week
Health Insurance Coverage
It is mandatory for international students to purchase adequate health insurance coverage for their duration of stay in New Zealand. On average the health insurance coverage will range from NZ$ 200 – NZ$700 per annum.
Transportation Expenses
Public transportation is available in all cities of New Zealand. International students mostly use public transports such as buses and regional trains, ferries and water taxies for their day to day travel. The monthly transport expense for one person may range between NZ$120 and NZ$250 based on the distance they cover in daily routine. Students can avail discount by attaining student's pass. It is recommended to find a part time job near your residence in New Zealand to save extra travelling expenditure.
Food
Basic lunch time meal for one person including a drink in urban city of New Zealand: NZ$18

One time meal for one person in a fast food restaurant such as Mc Donald's and Big Mac Meal : NZ$12

500 gram of boneless chicken breast piece: NZ$8

1 liter bottle of milk: NZ$2.14

Dozen eggs: NZ$7

1 kilogram of tomatoes: NZ$6

500 gram of cheese (local): NZ$7

1 kilogram of apples: NZ$3.77

1 kilogram of potatoes: NZ$3.45

2 liter coca-cola bottle: NZ$2.06

Loaf of Bread : NZ$2.06
Others
Movie Ticket (Student Price): $11-$14
Textbooks (per year): $500- $1000
Phone Credit: $20 per month
Internet: Included in accommodation rent
X
FREE STUDY ABROAD

Free study abroad expert advice