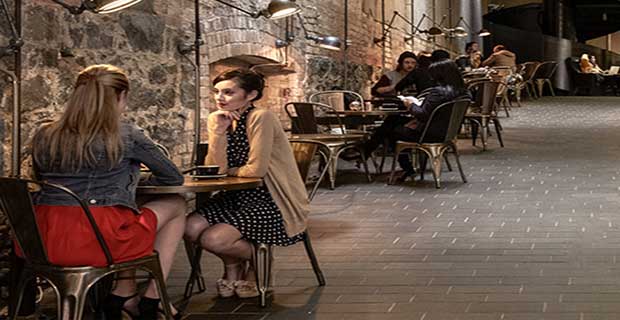 New Zealand is an attractive country with clean atmosphere and water, charming scenery and numerous historical and adventurous spots to be explored. Whether you prefer to live in an urban city or country side area, the transport system of New Zealand is well spread for your travel. Being an international student living in a comfortable apartment is equally important as managing your budget. The accommodation you select for duration of your stay in New Zealand will become your home abroad and while you study an appropriate residence is an essential need. Assuredly, after long day of studying and working part time all you need is a pleasant place and environment to return back home to. (Get Estimate living and study expenses of New Zealand from This Article)
Cost of Accommodation in New Zealand for Pakistani Students
New Zealand is one of those English speaking country which is considered as a very accommodating country for international students. May it be high standards of education or quality of living or post graduation working permission, New Zealand offers it all. But, the only challenge one might face in New Zealand is affordability of accommodation. The accommodation rent in New Zealand is quite higher than neighbor Australia or other study abroad destinations. The rent of a one room apartment per week will cost you around $250 per week. The bills will be included in the rent and in some accommodation options meals can be added in the rent as well.
How to Select an Accommodation in New Zealand
For student visa of New Zealand, arrangement of accommodation prior to your arrival in New Zealand is compulsory. We suggest that students firstly rent a short term accommodation and as they settle and get comfortable in the environment they can explore other accommodation options and choose the one that suits them the most. Local real estate agencies and university's accommodation department assist students in finding an apt place to live. The students are also allowed to rent a private apartment if they are above 18 years of age. The students under 18 years of age can only rent home stay accommodation option. Consider following factors while choosing an accommodation in New Zealand:
Ascertain your residence is near to your university/institute

It is near to public transport

There are no hidden charges apart from monthly or weekly rent

Do comparison of accommodation options and choose after thorough consideration

Read the rental contract carefully

Ascertain the area where the residence is located is safe

Visit the residence before signing the rental contract and assure that it has all the facilities mentioned to you

If possible request to meet your room mate first ( if you are choosing a shared residence)

Keep the receipts of monthly rent for the record

Book an accommodation from an authorized source of the university rather than random agencies until you are sure about their authenticity
Types of Accommodation in New Zealand for International Students
Short Term Accommodation
In New Zealand, the rents are mostly taken in weekly basis but you can fix the contract on monthly basis payment system as well. Short term residence options are for those who are unsure about the area and local resident options in New Zealand. They can rent a short term accommodation for a month or two and then find permanent residence according to their choice and commit to it for long term stay. You can book a short term accommodation at:
Rent a room in private dormitory

Budget hotel

Hostel

Rent a studio apartment

Backpackers inns
You can expect the cost of living in a short term residence to be around $30/night to $140/night according to provided facilities and location of the residence.
Long Term Stay Accommodation Options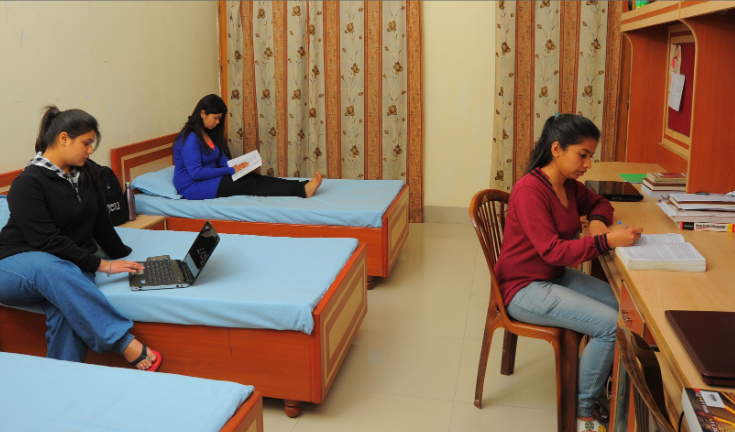 Residence Halls and Dormitories (On Campus Residency)
Halls of Residence and Dormitories are located just a few miles away from the universities and institutes in New Zealand. The students can rent a room with shared facility or private facility. The private dormitories and halls of residence are usually affiliated with universities.
Facilities
They contain facilities of free internet, common swimming pool, dinning lounge, sitting area, study room, bicycle parking, laundry rooms and kitchenette which is usually equipped with fridge, micro wave and stove. The halls of residence and dormitories are designed according to the needs of students and contain all the facilities that a student needs for comfortable living. Sometimes the meals are included in the rent.
Cost
A room in dormitory or hall of residence can be rented in around $250 to $390 per week. If you study in the institute to which the dormitory is affiliated, in that case the rent can be negotiated.
Benefits
A huge benefit of residing in an on campus residency is easy accessibility to information regarding social events happening at universities and sharing notes with classmates.
Hostels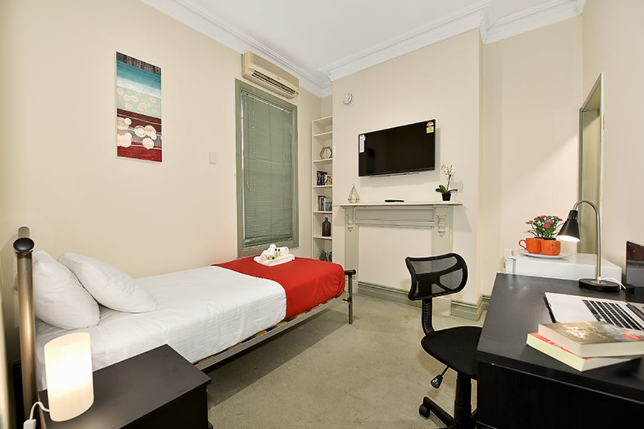 Hostels are mostly located near to the universities and educational institutes. Similar is the case in New Zealand, you can find hostels located near to universities. Hostels are shared by group of students and it is certainly easy to adjust in the environment where the people around share same living standards and situation.
Facilities
Considering the needs of international students, the hostels are designed accordingly. The hostels have shared rooms, private rooms, common kitchen for each floor, private bathrooms with attached with each room, laundry room for common use, bicycle parking area, free internet facility and furnished rooms.
Cost
For a single room the rent will be around $140 to $250 per week and the shared room will be rented in half of this amount.
Benefits
They are near to universities and academic institutes which will save from spending money on travelling. The tenants of hostels are mostly students which will make your social surrounding compatible. There are similar rules for everyone, so there will not be any brawl over trivial matters.
Private Renting Accommodation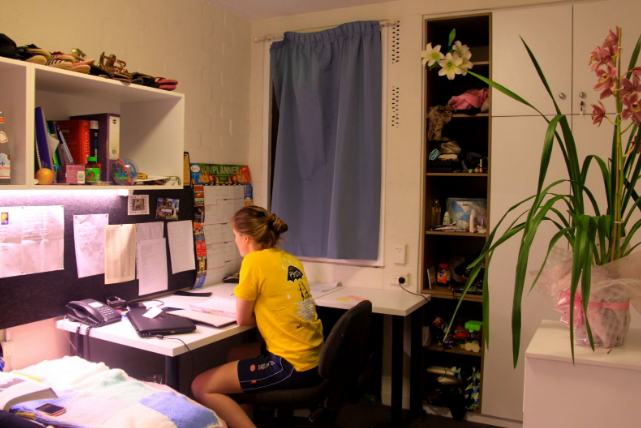 Based on your budget, you can rent one bedroom apartment, two bed rooms, studio apartment or three bedroom private apartments in the location of your choice. You can rent private accommodation through real estate agents or contacting the owners directly through online websites.
Facilities
The private renting apartments are fully furnished, have attached bathroom with each room, a kitchen, a laundry room and a sitting lounge. The meals will obviously be cooked by you and that cost is also not included in rent. It is preferable option for whoever can afford it and the benefit is privacy and no restriction of time.
Cost
Since, it is private renting accommodation option and the most luxurious one which makes it expensive as well. Students usually rent a private apartment and share the bills and rent with roommates. Owing to that fact, if you rent a room in a private apartment with your roommates and share the bills, it will cost $200 to $350 per week rent to one person for one room excluding bills of gas and power
Benefits
The first benefit is having privacy and no restriction on inviting friends over or coming back on certain timings. You can cook meals according to your taste unlike on campus residency where the menu is set by the administration. You can divide your home chores with your roommates and have things sorted.
Home Stay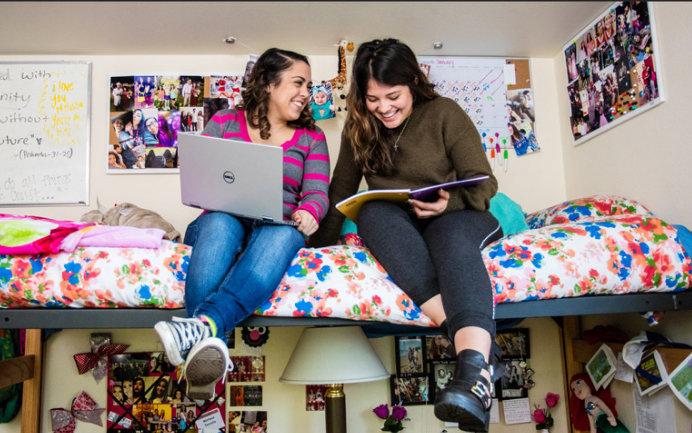 Home Stay is an accommodation option where a student can live with the host family by renting a single room at their house.
Facilities
But it is not private and you might have to adjust with the rules and regulations set by the family that may include coming home under specific timing, permission to invite friends over, if the family has kids your study could be disturbed.
Cost
Most of the host families offer a one time or two time meal to students in the rents. You will be asked to pay a certain proportion of electricity bill. The rent per week for a home stay accommodation can be around $240 to $350.
Benefits
It is economically cheap option and a great way to know local culture and enhance your English language skills. You can to gel in with host family and make friends with them in the country which was previously unknown to you. After completing your study you can take suggestions from your host family regarding settling in New Zealand and they could be the one to give a most appropriate advice.
Note: The rents of different types of accommodation option informed in our website are estimation; the actual rents can be approximately similar to the rents written at our website.
X
FREE STUDY ABROAD

Free study abroad expert advice