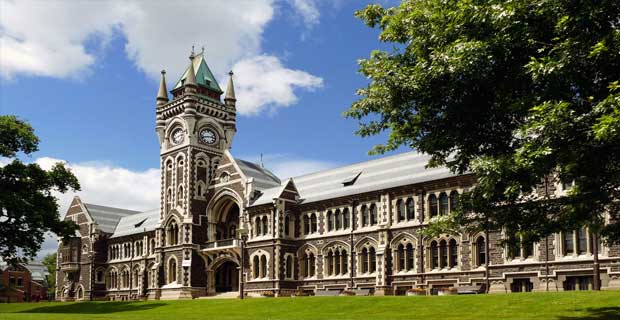 New Zealand is predominantly known for its scenic landscape, rugby and peaceful and serene atmosphere. But at the same time, New Zealand is understated and little known for its exceptional characteristics which are greatly enticing to make students consider studying abroad in New Zealand. The small country of New Zealand is neighbor of popular study abroad destination Australia. In terms of high quality of education and living standards New Zealand is not any lesser than Australia. This English speaking peaceful country has so much to offer including internationally acclaimed education system, hospitality, adventure, charming and breathtaking sites, mild weather, low cost tuition fee and part time working opportunities while you are completing your degree. Here is a review why you must consider studying abroad in New Zealand:
Top-Notch Education System in New Zealand for International Students
The courses and programmes offered by Universities of New Zealand have been designed on the basis of world's best and internationally accredited education system I-e the British education system. The New Zealand Qualifications Authority (NZQA) is responsible for quality assurance and cross checking of Kiwi Universities. The acknowledgement and acceptance of degrees attained from Kiwi Universities around the globe is because of this stern and meticulous system of education. As a matter of the fact, any international student applying for studying abroad in New Zealand can get students if the course he/she is enrolling in is not approved by the New Zealand Qualifications Authority (NZQA).
QS World Rankings of Kiwi Universities for International Students
University of Auckland (85th )

University of Otago (175th )

Victoria University of Wellington (221st )

University of Canterbury (231st )

University of Waikato (274th )

Lincoln University (317th )

Massey University (332nd)

Auckland University of Technology (AUT) (464th )
Innovative Mode of Teaching
Since the education system of New Zealand is inspired by the British education system, the courses and programmes offered by Kiwi universities are focused on research, innovation, training and critical learning in an organized manner. The students are nourished and polished academically enhancing their ability to undertake challenges in future. Student- teacher interaction, problem solving, critical analysis and questioning about aspects of lecture is a way of teaching adopted by Kiwi universities.
High Standards of Living in New Zealand
A distinctive aura of New Zealand makes it unique, charming and attractive. New Zealand is indeed a well developed country which has high standards of living and safe ambience for international students. The Kiwis are exceptionally caring and friendly people who follow the philosophy of live and let live. Those who want to get top-level education as well as want to enjoy laid back and relaxed life style then New Zealand is the best choice for you.
Adding Appeal to Your CV
In recent years, New Zealand has become quite popular for international students. The main attractive characteristic of studying in New Zealand is its high quality of education which has high esteem among employers and recruiters. Having a degree from a Kiwi University increases your possibility to attain a top level job from almost immediately because of the skills and training instilled in you by New Zealand's education system.
Permission to Work Part Time in New Zealand for Pakistani Students
The international student can do a part time job after their classes for 30 hours a week. The minimum wage per hour in New Zealand is $17.70 which is higher than many European countries. There are all kinds of part time jobs available at New Zealand while you are studying in New Zealand.
Top Discussions on Study in New Zealand mubashir - Multan - 27 Jan 2018 Rehmat Hussain - Peshawar - 31 Dec 2017 abdullah - Lahore - 13 Mar 2018

StudyAbroad Admin - Lahore - 14 Mar 2018
X
FREE STUDY ABROAD

Free study abroad expert advice