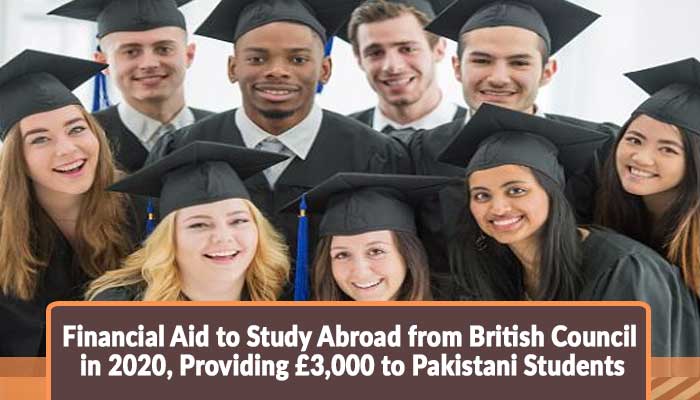 Financial support in terms of scholarships and loans are very common and not all the Pakistani students are able to qualify for that. There are many students who are unable to fully fill their financial requirements for admissions abroad.
Today we have a great news for such students who are looking for a little more finance a study abroad trip. In order to pay for study abroad a student can rely on various means, there are opening of such kind everywhere and Studyabroad.pk is the one stop destination to keep yourself well updated about all these hapenings.
Also Read - ALERT: Be aware of the Chinese Medical Universities that have been Blacklisted by WHO.
Amount the student shall receive -
The co - owners of the IELTS exam are providing £3,000 to candidates. For the session of autumn 2020 and beginning of 2021 selected candidates will be provided this sum as an aid to study abroad.
In present day scenario who doesn't want to add more financial support to their studying abroad dream. A campaign launched by the IELTS owners will help in this direction.
IELTS opens the gateway of opportunities for the Pakistani students, this will act as an added benefit. British council is looking forward in expanding this further in the near future, humble beginnings are a way to a much brighter future. This is not for the first time British council has made such an initiative, beforehand they have supported many student across Asia. The amount will be dedicated towards the student's tuition fee.
Number of Students who will receive the scholarship fund – 10.
Also Read - Top Fully Funded Scholarships for Pakistani Students in 2020 to Study Abroad
Procedure to Apply -
The student requires to write a recommendation essay for themselves, as to why they deserve this scholarship money and in what ways the amount will help them. And then submit it to the British Council official website.
Also Read - Universities across the World Where Pakistani Student Can Study Without IELTS
X
FREE STUDY ABROAD

Free study abroad expert advice