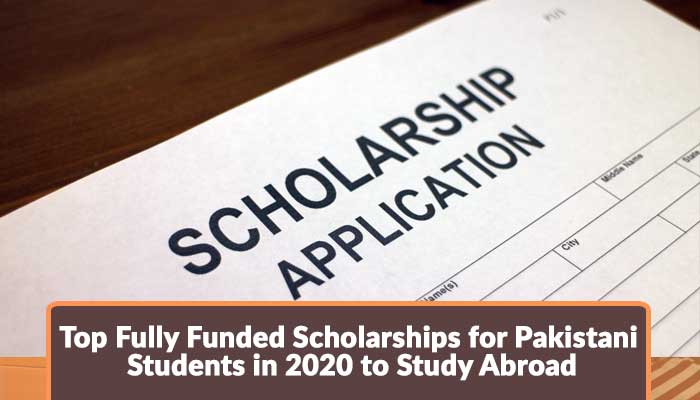 Many Pakistani students who wish to study abroad fail to fulfill their dream because of the financial constraints. The constraints are not overcome even though they have scholarships. Such students from the developing countries are availing fully funded scholarships for international students.
The fully funded scholarship covers not all but most of the necessary expenses of the Pakistani students while studying abroad. The expenses that they cover are –
Tuition fee

Additional charges or fees

Accommodation

Travel expenses

Accidental insurance or personal liability expenditure.

Health insurance

Study material expenditure etc.
The scholarships cover most of the above mentioned criteria's.
The top fully funded scholarships are for undergraduate, Masters and Doctoral level in 2020 for Pakistani students are –
DAAD Scholarship for Pakistani Students 2020 –
The DAAD scholarships is undoubtedly the best scholarships that Pakistani students avail in 2020.
Number of scholarships Pakistani students get – 61528
Host Country – Germany
Benefits of the scholarships are -
850,000 euro monthly for masters

1.200,00 euro monthly for PhD

230, 00 Euro for research

Health insurance

Accidental allowance

Travel expenses
Deadline for the DAAD Scholarship for Pakistani students 2020 – deadline pdf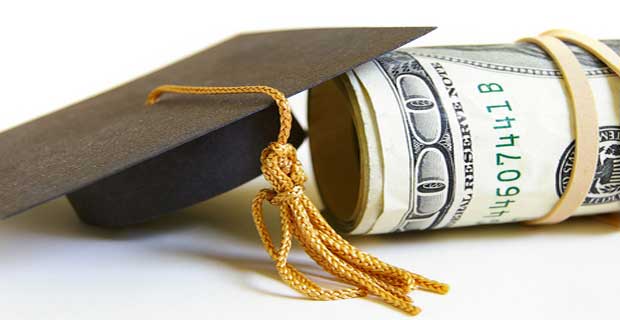 Common Wealth scholarship Pakistan 2020 –
The students who belong to common wealth nations as Pakistan come under common wealth scholarship. The scholarship is determined to provide financial help to the international students from low to mid income families who wish to study abroad.
Number of scholarships Pakistani students get – 80
Host Country – United Kingdom
Benefits of the Scholarships –
Tuition fees.

Airfare for home country to UK and return.

£233 per month spouse allowance.

£465 per month child allowance.

Stipend amount of £1,084 or £1,330 per month.

Grants for study related travel.

Allowance to visit home during mid-term.

The Pakistani student is provided with warm cloth allowance.
Deadline of commonwealth scholarship 2020 Pakistan -
Full Bright Scholarship Pakistan 2020 –
The Full bright scholarship is provided for masters and doctoral programs for Pakistani students. This scholarship is an extended limb of the USAID for Pakistan. 155 countries including Pakistani are benefitted from the scholarship.
Number of Full bright scholarships for Pakistani students – 150
Host Country - United States of America
Benefits of the Scholarships – Common wealth application forms is: 20 November,HEC forms is: 4 October.
Tuition fee.

Air fare.

Stipend for living expenses.

Test books and all other study materials required.

Health insurance.

Living expenses.
Deadline of fullbright scholarship Pakistan 2020 – 15 May
Chevening Scholarships Pakistan 2020 –
The chevening Scholarship is provided to the Pakistani students who have been enrolled in master's program in any of the 49 host universities in United Kingdom. This scholarship is funded by the government of United Kingdom.
Number of chevening scholarships Pakistani students receive – 20
Host Country – United Kingdom
Benefits of the Scholarship –
Tuition fee

Travel cost

Monthly stipend

Arrival and home departure allowance

Grants to attend events
Deadline of chevening scholarship 2020 Pakistan – mid February
Erasmus Mundus Scholarship Pakistan –
The Erasmus mundus scholarship san exchange program that has been established by the European Union for youth training for undergraduate and post graduate levels in all the areas of study.
Number of Erasmus scholarship – Varies from University to university
Host Country – Partner countries of Erasmus
Benefits of the scholarship –
Tuition Fee

Travel Cost

Accommodation

Installation cost
Deadline of the Erasmus mundus scholarship 2020 – 5 February.
X
FREE STUDY ABROAD

Free study abroad expert advice