Even though large number of students are selected for scholarships in foreign university yet many Pakistani students are unable to make it to that level.
Many Pakistani students require funding in terms of loans that they can later on pay back. There are various banks in Pakistan along with some organizations that provide the educational loans to students on low interest rates and flexible schemes.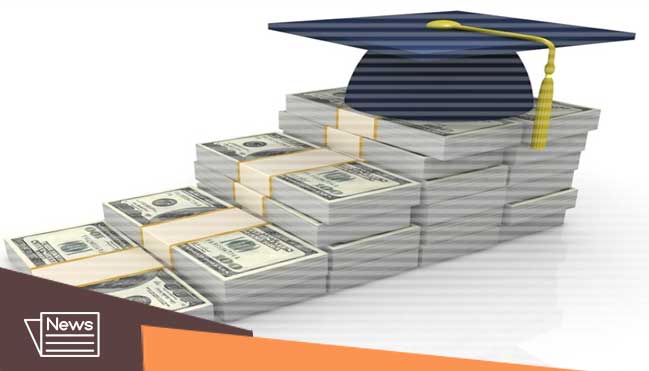 A Pakistani students must do a detailed analysis before taking up financial aid of such a huge amount of money, they must review all the policies, interest rates and schemes, so that they can repay the amount at ease.
Taking a loan must be considered as the last option for studying abroad, firstly the student must rely on scholarships and other types of grants.
Various banks and other institution that provide loan to study abroad are as follows
Bank Alfalah: Bank Alfalah provides loans for Pakistani students who are willing to study abroad with a loan. Bank Alfalah provides an amount of about 70,000 USD or equivalent in the required currency annually. This amount is provided to cover the – tuition fee, living expenses, and applying charges.
The Pakistani student must submit all the required documents any branch of Bank Alfalah in Pakistan and receive the Loan.
2: Habib Bank ltd: The bank provides a loan sum money against a fixed deposited amount for the Pakistani student to study abroad. The bank provides a low interest based loan for the Pakistani student for studies in a foreign university.
For detailed information the Pakistani student must visit the above mentioned bank branch.
Students loans is a great step for the Pakistani students studying abroad, after completion of the course the Pakistani student can seek an employment abroad or other opportunities and repay the loan.
Alternatives to loans:
one of the best ways to finance the expedition of studying abroad are scholarships rather than applying for bank loan.
The Pakistani student must worry less since grades required to study abroad are not high for all the universities.
Most of the scholarships have grants that not only cover tuition fee but cost of living as well, travel expenses and other expenses, therefore getting a scholarship is a win -win situation for a Pakistani students, because nothing else other than a scholarship can make studying abroad so cost effective than a scholarship.
Academic excellence is not the criteria for receiving a scholarship but there are other means too for example one of the popular scholarships the international cultural service program give away the scholarship to the student who has participation in cultural activities, elite university like the Massachusetts institute of technology awards scholarship to the students based on the quality of content in their recommendation letter and the self-explanatory essays.
The scholarships for doctoral programs are awarded on the basis of type of research they are about to undertake, and how well they can present in their research plans , Pakistani students will be delighted to know that many scholarships provide separate grants to conduct research.
Therefore a Pakistani student must rely more on scholarships which you are not required to pay back.
X
FREE STUDY ABROAD

Free study abroad expert advice