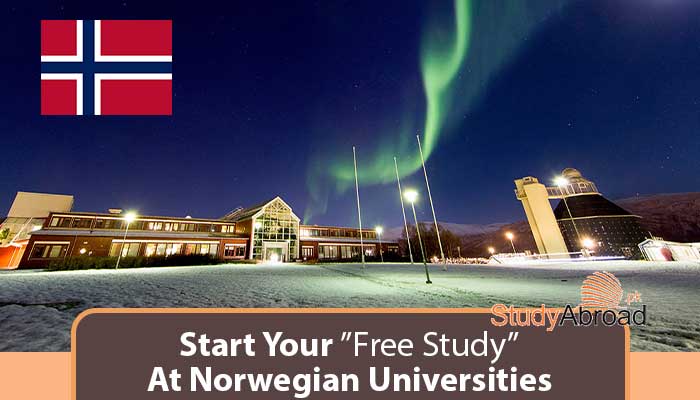 Table Of Content
Norway is an enriching place that gives you many opportunities and their higher education holds good quality. If you study in Norway and continue living there, you will find a welcoming community that enjoys good living conditions, and interesting job opportunities to try out your new skills. The overall experience of studying abroad is quite profound because it's a step to your independence. Norway is a non-populated wealthy nation.
Expenses of University
Although education in Norway public universities is free, you have to contribute 40-80 Euros each semester. This is easy and the cost is nearly to nothing per semester. If you study in a private university without a scholarship, the cost of one year is 7,000 – 19,000 EUR/year, depending on your choice of study program.
Living Cost in Norway
Norway is expensive when it comes to living costs, each city has its own cost limit and if you're able to calculate an estimate then 1,000 till 1,600 Euros or 1,200 till 2,000 Euro per month.
Why Study In Norway?
Norway is not a largely populated country, it is a small country with beneficial resources.

It provides free education to international students

All the programs are taught in English language which can provide ease, especially for Pakistani students because our medium from high school is in English

The living standards are also liable, the government provides facilities and Norway is bliss to the eyes.
Study For Free In Norway
Norway offers free education to their students, international students and also gives out some scholarship opportunities. Although English is not a national language in Norway, most people in Norway speak English fluently. If you're looking for a study destination packed with nature, history, big ideas, and firm principles, then studying in Norway is a good opportunity.
Free Universities In Norway
Fortunately, there are public universities in Norway that provide free of cost education but there are some other expenses as well. Some private universities provide scholarships for international students. You need to find eligible institutions either public that provides free of cost education or private universities with scholarships.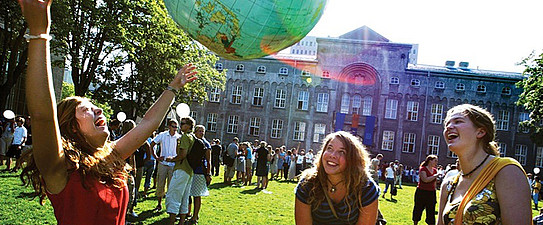 Universities In Norway
Here are some of the universities that provide free of cost or low cost education with good academics:
Norwegian University of Science and Technology

University of Oslo

University of Nordland

Oslo Metropolitan University

University of Bergen

Bergen University College

The Arctic University of Tromsø, Norway

University of Stavanger

BI Norwegian Business School
All Norway/Norwegian Universities
Scholarships In Norway For International Students
Here are some of the scholarships that are provided by most of the universities in Norway:
University of Stavanger Scholarships

BI Norwegian Business School Scholarships

The Norwegian University of Science and Technology (NTNU) Scholarships

University of Oslo Scholarships

Nord University Postdoctoral Fellowship

Oslo Metropolitan University Scholarships

Norwegian University of Life Sciences
Tips To Get Free Education
Prepare A Perfect Application
You have to convince the university that you have potential and you'll opt for a good GPA, great test score and make your research experience visible. Follow your strong pursuit, show them your academic achievements. Some proof of your behavior, like a character certificate, sometimes recommendation letters are also much visible and incorporate a good impression.
Early Submission
If you submit your application before time, it will leave a good impression that shows you're a punctual student, who doesn't like to be late. Early applications receive more preference.
Get a Job as you Study
Scholarships may be enough to cover your tuition fees but you need to make a living to survive, so having a part time job as you study is a good option. You can earn from a part time job, it won't mess with your studies and you can manage other expenses as well.
Apply for Norwegian university scholarships
You can apply for a scholarship and it makes your chance more prompt because if you receive a scholarship, you'll be able to afford your expenses. Every university has its own eligibility criteria and you have to make sure you match the description. The Ostfold University College and the University of Stavanger are one of those universities that offers a number of scholarships to international students.
Apply for Private Scholarship
There are many businesses, firms, organizations and other private companies that provide finances for students to study free of cost. External Scholarships, especially from the related organizations of your study program can create ease and visibility.
Decrease your Expenses
You need a place to live, so getting a roommate or living with some students may help your expenses, you can split the rent and other bills. You can also vouch for local transport and get a student card that will allow you to avail discounts. You can shop during sales and buy used books or use digital books.
Requirements Of Admission In Norway University
| | |
| --- | --- |
| Bachelor's Degree/undergraduate Admission Requirements | Master's Degree/Undergraduate |
| You should have your high school certificate, then complete your intermediate and enroll yourself in a university | You might have an undergraduate degree which should have courses equal to one and half year's full-time studies in a subject relevant to the postgraduate degree. |
| Complete one year of education and then you can apply for Bachelor's in Norway universities | |
English Language Requirements
Norwegian universities have bachelor's and master's programs that are taught in English. So, the International English Language Testing System (IELTS) may or may not be required. If you have your previous education in English medium, then this is not a problem. It also depends on the university's resilience effect.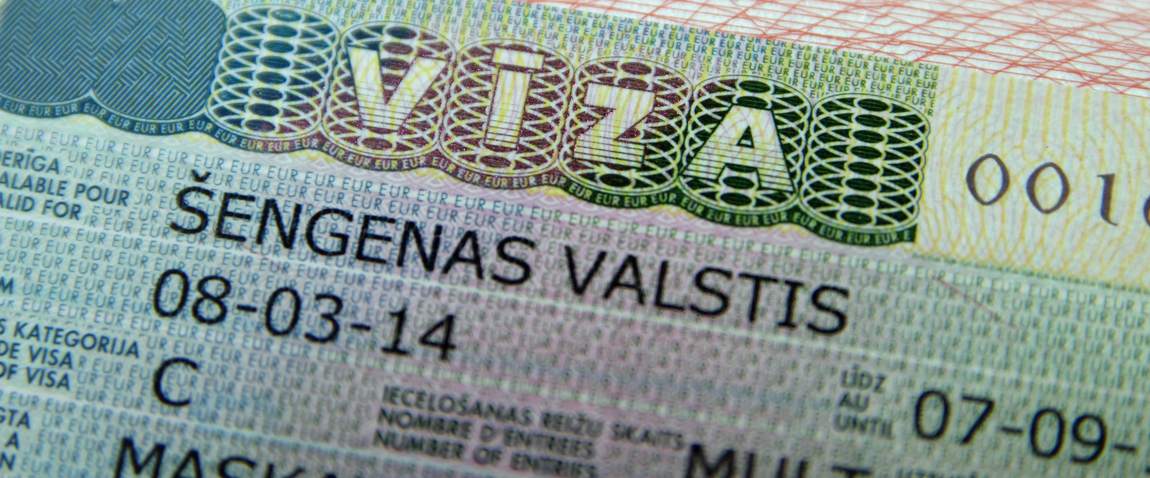 Norwegian Student Visa And Work Permit
Once you're settled down and you acquire an eligible job, you can change your student visa and allocate a work permit. When you have completed your study program, you can apply for work seeker which can implicate many job opportunities.
Bank Statement for Student Visa
You have to show your living expenses to have a study visa for Norway, the students must show at least 11420, 80 Euros per year. The bank statement will clear out your visibility to afford expenses for a year and you will get the study visa as soon as possible. You also have to open a bank account in Norway, so your money gets easily transferred and you're able to use it.
Eligibility for Norway Student Visa
You should have an admission letter from the university, accredited by the Norwegian Agency for Quality Assurance in Education (NOKUT) and it is essential to get accreditation.

You must have the applicability for a full time course.

You must show living expenses of one year to Norway.

Having accommodation can also cause ease in many matters.
Documents Required for Norway Student Visa
The visa application form.

The acceptance letter from your university.

Approved bank statement.

CV, passport and motivational letter.

English proficiency test if the university requires.

Previous Education certificates.
You can allocate the visa in 2-3 months and you should apply early or better results. The duration of our Visa depends on the length of your study program.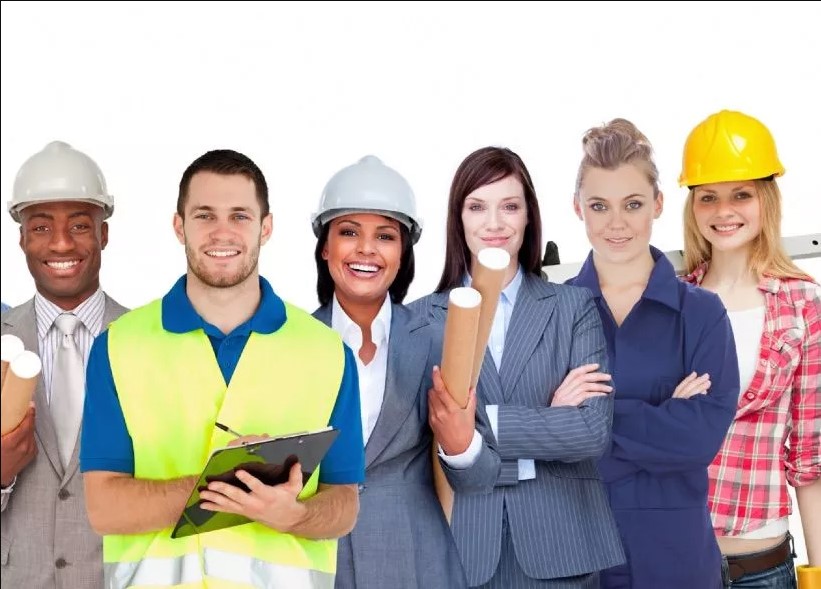 Job Opportunities For Norway Students
When you come in terms with the fact that you are applicable to conduct a job, you have to learn Norwegian, because without the national language, you can't go far with your job opportunities. It is dependent on you, if you prefer a part time job or a full time job. A part time job allows you to make time for your studies while a full time job may cause problems with your time and liability. You can work at restaurants, supermarkets, stores, newspaper distribution, delivery guy and so many more.
Consult Studies Abroad
You can avail information and options from the services provided by consult studies abroad. They can guide you through the process, help you choose courses that confides your interest and guide you through job opportunities.
X
FREE STUDY ABROAD

Free study abroad expert advice