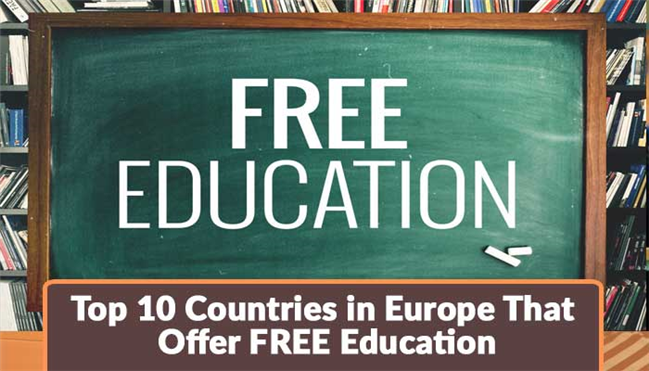 Getting a scholarship in Europe is a dream for every Asian student. There are many types of scholarships which offer free study in Europe. Many of them are partially funded while others are fully funded. Scholarships in European countries cover all the expenses including air ticket of the student. These scholarships are usually awarded to Bachelor, Master and doctoral degree students. At studyabroad.pk, you can find fully funded scholarships worldwide. At studyabroad.pk, search the top 10 scholarships that offer free education to the students.
Germany
DAAD scholarship, Germany is fully funded scholarship; it covers all the expenses of the student including tuition fees, accommodation expenses and all other essential expenditure of the student. This scholarship is available for the students of developing countries. Students can submit a DAAD Scholarships application directly to the university. These scholarships are available only for Master and doctoral degree programs.
Italy
Italian government scholarship is fully funded scholarship to peruse master degree, doctoral degree or research program in Italian higher institutes. Applications for this scholarship can be submitted online on the official website. The scholarship covers tuition fees and other all expenses of the student. At studyabroad.pk, you can search the top scholarships offered in Italy. The Italian government also provide a monthly grant to the student so students can bear all his expenses alone.
United Kingdom
There are many fully funded scholarship providing free education to international students. Chevening scholarship, UK is fully funded scholarship awarded to 1500 outstanding international students in the UK, Scholarship is available in all the institutes of UK and only available to students who want to pursue their master degree in Europe. International students can apply online on the official website. Gates Cambridge scholarship is also available to all those international. The application can be submitted online on the Cambridge University graduate application portal. Find UK scholarships for foreign students at studyabroad.pk
Switzerland:
Switzerland offers Swiss government excellence scholarships for international students. It facilitates doctoral programs students. The application can be made through embassy track for this scholarship. Search top consultants to study abroad at studyabroad.pk. Scholarships in Switzerland are mostly fully funded.
Denmark:
The Danish government also offers free education to international students. The scholarship is available both fully funded and partially funded. It covers the tuition fee and living expenses of the students. Scholarships in Denmark can be applied directly to the higher institutes of Denmark.
Netherland:
There are many scholarships offered in Netherland to provide free education to international students. Leiden University excellence scholarship is one of the most prestigious scholarship awards in Netherland. It covers the full tuition waiver and living cost of the student. The Radboud University scholarship, Amsterdam excellence scholarship and the University of Twente, Netherland scholarship. You can search the application procedure and scholarship details at studyabroad.pk
Austria:
Many fully funded scholarships are available in Austria. Young scientist award scholarship of Austria is partially funded but covers the expenditure of international students in Austria. Students can apply through institutions for scholarships offered in Austria. Want to secure fully funded scholarships in Europe, visit studyabroad.pk
Swedish Institute scholarship for Global Professionals:
This scholarship is awarded to 300 international students including students of Pakistan. It is a fully funded scholarship and also provides a one-time travel grant to the student. The scholarship is fully funded and awarded to students of professional degree programs. Students can apply online on the official website. studyabroad.pk also provide student visa consultancy for students to study abroad.
Eifel scholarship for International Students:
This scholarship is for those students who want to study master and Ph.D. program in French universities can search all details at studyabroad.pk. The scholarship covers all the living expenses of international students. It also allows the monthly stipend but not covers full tuition fees. The application can be submitted directly to higher institutes of France.
Holland scholarship, Holland
Holland scholarship is only available to Non-European international students. The scholarship is available for those institutes who are research-based. This scholarship gives 5000Euro to students once they get the scholarship. It not covers all the expenses but provide financial support to the international students and only available for master degree programs. Studyabroad.pk provide top scholarships abroad for master degree programs.
X
FREE STUDY ABROAD

Free study abroad expert advice