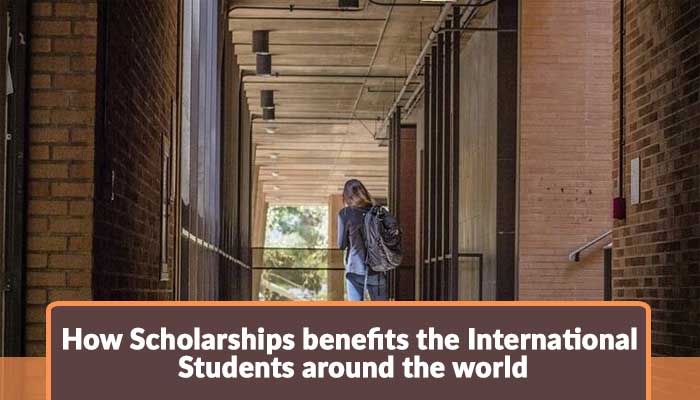 International Scholarships can help International students get some financial aid for tuition and living expenses while staying abroad to study in some top ranking universities of the world. Students can get a chance to live a better and a successful life.
An international student, Shima Bibi who was part of an international exchange program in 2013 shared how studying abroad can impact your thinking a your practical approach in life, "By sitting in a multicultural class with people from all over the world, you will not only gain knowledge, but will also grow in all aspects of your life."
These are the top scholarships which are offered to international students around the world who desire to study in some top ranking universities of the world.
Top Scholarships for Pakistani students
The Fulbright is considered to be one of the top scholarship programs in United States of America. Fulbright scholarship Program is a full-funded scholarship opportunity for international students especially for Pakistani students. This scholarship is offered for Master and PhD degree programs. Students who are studying in fields of energy, water, agriculture, public health, education, social sciences, journalism and mass communication, arts and culture management and many except clinical medicine are eligible to apply for this scholarship. This scholarship also covers the tuition and study expenses of students. To apply for this scholarship you need to apply online. Candidate should have all the required and attested documents and he/she is also required to pass the Graduate Record Examination (GRE).
German Academic Exchange Service (DAAD) fund almost 100,000 international from all around the world. It is one of the largest funding organization. DAAD scholarships are mostly offered to graduates, doctoral and postdoctoral students, and are offered for study and research visits to universities. The application form is submitted online and Pakistani students are eligible to apply for this scholarship.
Stipendium Hungaricum Scholarship Programme
This Scholarship program was launched by the Hungarian Government. This fully-funded scholarship is offered to international students in order to increase the number of international students in Hungry. This scholarship is offered for Bachelor's, Master's and PhD in top Hungarian universities. This program covers all your study and living expenses. In order to apply for this program you need to have Hungary Scholarship Online Application Form, Motivation letter, English Proficiency, School Certificates, Transcript of Records and a medical certificate.
Commonwealth scholarships for international students are being funded by the Foreign, Commonwealth & Development Office (FCDO), UK. These scholarships are awarded to students who show extraordinary academic records. Commonwealth Scholarships are offered with different themes including Strengthening global peace, security, and governance, Science and technology for development, Access, inclusion, and opportunity, Strengthening health systems and capacity, Strengthening resilience and response to crises, and Promoting global prosperity. This program is awarded for Master's and PhD degree programs.
Apply for Study Abroad Scholarships.
Study abroad scholarships offer great deal of exposure and experience to students, as studying in a multicultural environment can really broaden their practical views and skills. If you are eligible for any of these scholarships you need to apply as soon as possible for the study abroad scholarships that fit your interest.
Check out these study abroad scholarship program through this link.
X
FREE STUDY ABROAD

Free study abroad expert advice