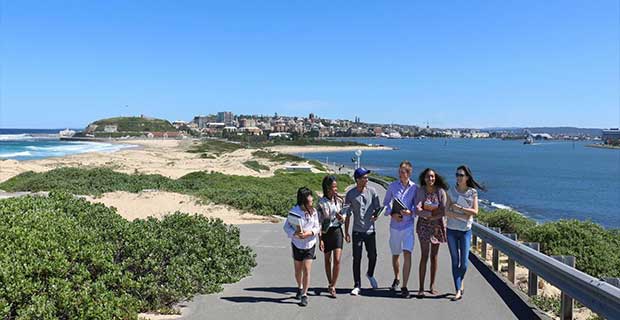 Studying abroad comes with challenges and transition. Australia can prove to be an exceptional study abroad destination in terms of quality education, affordable living, and safety, post graduation visa and career opportunities all having a life changing experience that will remain with you for a lifetime. After selection of an institution in Australia for higher education it is best to search all the available accommodation options for your stay in Australia because that will be your temporary home for duration of your entire study program. Below is the complete guide elaborating types of accommodation options available for you to stay in Australia from which you can choose one according to your needs and facilities.
> On Campus Residency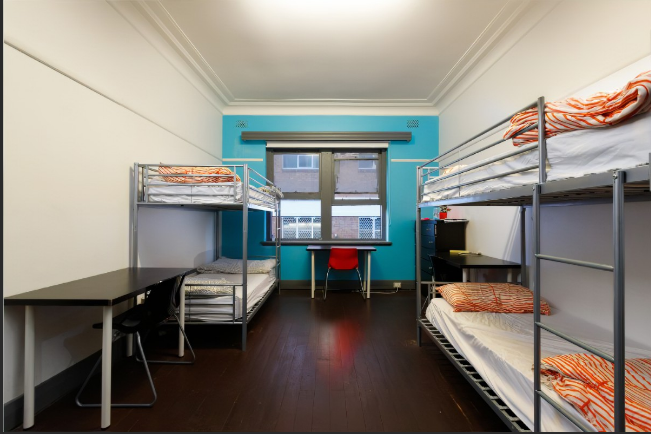 On campus residency is most favored by international students. As you receive an acceptance letter from Australian University confirming your admission, the next step is to arrange for visa and choosing an accommodation type. The universities usually send on campus residency pamphlet to international students along with per month or per week renting details. It is not necessary that on campus residency is situated inside the university premises sometimes the facility is located outside the campus nearby but it is affiliated with your university.
Facilities in Halls of Residence
Halls of residency offer private flats and shared rooms each having separate rents and facilities. The students can choose one according to their preference and budget. The utility bills including electricity, gas and water will be added in your rent. The rooms will be furnished and you also can have free internet facility. A few universities or institution may also offer one time meal which will be included in rent.
Apartments in Halls of Residence
More specifically, considering the needs of different international students, the universities have created halls of residence accordingly. The apartments in halls of residence are designed similarly as private apartments. The apartments consist of:
Furnished room with bed, chair, mattress, study table and lamp

Private bathroom

Private Kitchen

Free internet Access
Shared Rooms in Halls of Residence
The shared rooms in halls of residence are often designated to students of same faculty. The facilities will be similar but with less privacy. The students will share same room space and bathroom whereas there will be one common kitchenette for students of each floor. But it is obviously less expensive on camps facility.
The Pros and Cons
Pros
Proximity to university (saving you time and travel fares)

Least expensive renting among other accommodation option for students

Getting to know your university fellows

Updates about university events (parties, formal balls, welfare events)and getting entry passes

Facilities of Gym, Laundry Room, Bicycle Parking and Swimming Pools

Safety Factor (the on campus residency is well managed and organized, it has 24/7 camera security system, the visitors can enter and exit after checking by guards)
Cons
Less Privacy

Your movement of coming and going out will be under restricted timings

Sharing kitchenette and bathroom might be a problem for some students
> College Apartments and Dormitories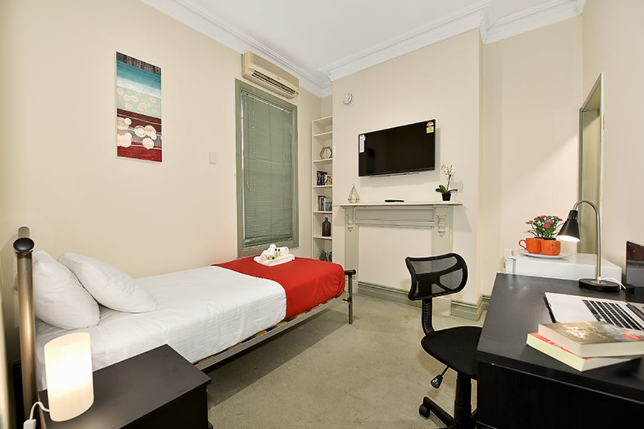 Universities help international students find a most suitable dormitory or college apartment at different budgets. College apartments or dormitories are more independently styled halls of residence. These have almost similar facilities as halls of residence but with more privacy. You can find this type of accommodation by searching through online websites or through accommodation department of your university. You can rent a shared room, studio apartments or apartment with single room in college apartments and dormitories. The common facilities offered to students residing in dormitories include Gym, Laundry Room, Parking for bicycles, Sitting room, Study room, and Equipped Kitchenette. But they are more expensive then university halls of residence. Such kind of accommodation type can also be affiliated with university but not necessarily.
Pros and Cons
Pros:
No restriction of time and independence

Proximity to university

Free internet

Furnished rooms and common facilities

Security
Cons
Expensive than halls of residence

No free meal included
> Home Stay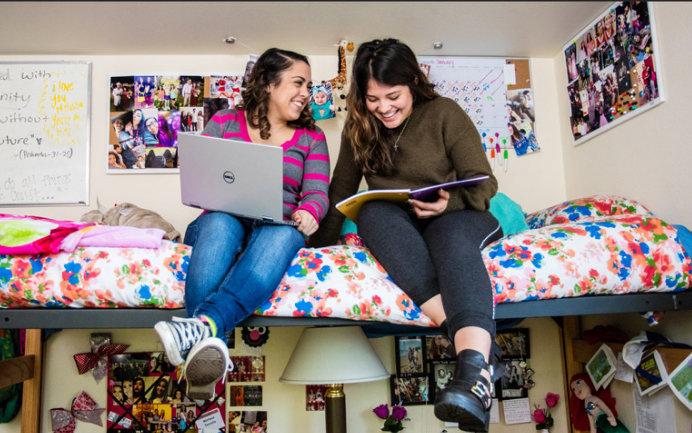 Home stay is a common trend in foreign countries where international students study in huge number. Same is the case with Australia, thousands of international students travel to Australia each for higher education. The stay and travelling of international students have given a source of earning to local community. The house owners who have a spare room in their houses offer it to international student or two students and earn. You can find home stay adds in websites quite easily. The cost of home stay obviously varies on the locality and facilities but it is a reasonable option in terms of cost.
Pros and Cons
Pros:
Family like atmosphere

Meals included

Reasonable rents

Utility bills included in the rent

Getting to know culture

Making contacts and knowing local people
Cons:
Less Privacy

Restrictions on getting back in home at certain time table

You will have to make adjustments in your lifestyle according to your host family

The family may not allow to invite your friends over frequently

If the family have kids you might be troubled to study because of noise
> Private Renting Accommodation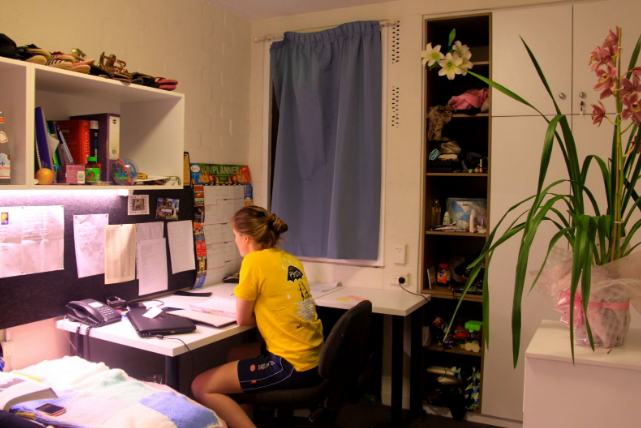 Relatively an expensive option for a student to afford but certainly has many facilities. The rents may vary according to the location in the city, accommodation capacity, furnished or non furnished and duration of stay. Finding an apartment, flat, studio apartment to rent privately is being done on personal basis. It is preferred to live ion Australia for a year at least before shifting to a private space of living. You can find adds of private renting accommodation on campus notice boards, websites, newspapers or from real estate agents. It will require signing a rental in which you will agree to terms and conditions and delay on paying monthly rent might involve charging a fine.
Pros and Cons
Pros:
Privacy and no restriction of time

You can share the accommodation with your friends and share the bills

Living in the area of your preference

No restriction on inviting friends over to stay or partying

Learning to become self sufficient by doing home chores on your own

You become master of your life

You can focus on your study more in this private time

You can have a laundry room, private kitchen and sitting area to enjoy your free time after job and university by inviting your friends
Cons:
The terms of rental might be difficult to follow every month

Expensive rents and utility bills

You will have to manage your own security

No meals and common facilities of GYM and Free Internet Included

If you choose to share your accommodation with another person whom you don't know much then it is risky situation
> Hostels and Guest Houses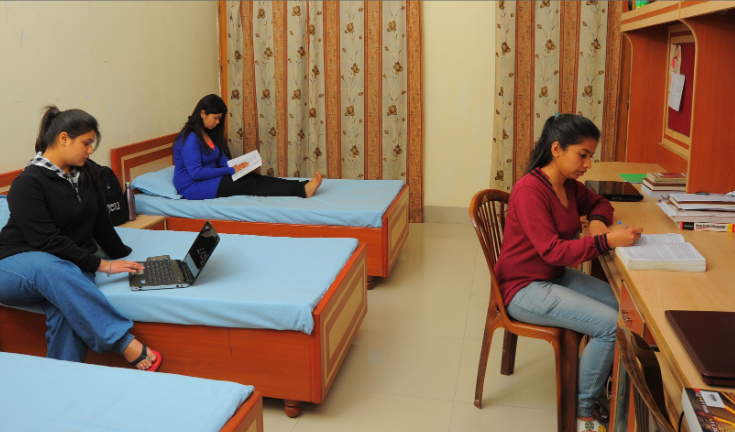 Hostels are although rented privately by international students but the facilities offered by hostels are almost similar to on campus accommodation. The rents of hostels are not much higher. You can have furnished room for one or shared room for two students in hostels. The hostels usually have common facilities of one common kitchen for students residing in each floor, laundry room, gaming area, sitting area and studying room. The dorm style hostels are located in various located areas of Australian cities. The rent will be based in the locality of the area in the city, facilities and duration of stay. Hostels are mostly chosen by those students who are enrolled in short term course in Australia.
Pros and Cons
Pros:
Affordable living

Meals and utility bills will be included in per month rent

Proximity to university

Socializing with fellow students
Cons:
Sharing facilities of kitchen, bathroom and adjusting your lifestyle according your room mate

Less privacy

Restricted timings for outings and entering back to hostel

Hustle and bustle, you might find it difficult to concentrate on studying while people are constantly moving up and down the hallway

The menu of meals offered to you will be similar which might not suit your taste but as it is included in rent you will have to pay for it
What Are the Basic Points to Consider While Choosing an Accommodation in Abroad for Study?
Locality (as an international student travelling to abroad without family it is required to think about security first. Consult the accommodation department of your university, do online search and then make a final decision)

Rents (the rents are dependent on the location and facilities, do not pick the first option you get, do through search about rents and then make decision by doing comparison)

Read terms and conditions of rental paper carefully before signing and agreeing

Check if any extra charges or hidden charges involve before entering the apartment

Before choosing an expensive accommodation consider will you be able to afford it monthly?

If you are a private person and don't like to deal share your living space with someone else then don't commit to it. Because changing the accommodation type once you entered into one is going to be expensive and difficult.

You can take guidance from a study abroad consultant who deals with international students and know the local areas of foreign countries very specifically.
X
FREE STUDY ABROAD

Free study abroad expert advice