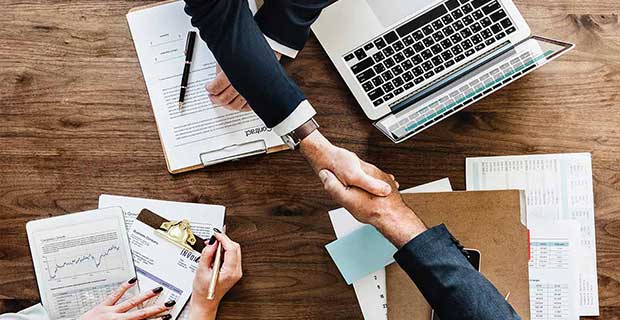 Doing part time work during higher education is part of a culture in western countries. Majority of students start doing part time work to afford their tuition fee and other living expenses after 18 years of age unlike Asian countries where majority of students are financially dependent on their parents for academic expenditures. Certainly, since moving to a foreign land and staying there for education requires quite high amount. Doing part time almost becomes part and parcel of studying in abroad. Australia is quite an adjustable country for an international student as there are plenty of part time jobs facilities and career growth opportunities. The amount paid for per hour work is justified according to your working condition and you will not be treated illegally at any cost.
Minimum Part Time Wage in Australia for Pakistani Students
Australia is one generous state for international students. You get have 20 hours a week working permission while you study and have working rights and benefits on your student visa of Australia without any additional work permit. The minimum per hour wage is 20 AUD which is a reasonable amount to bear your monthly expenses. Depending on your occupation, skills and experience the wage might be greater than this. Especially in holidays when student is allowed to work full time, the monthly earnings will be ideal in Australia. The minimum per week wage is around $719.20 which can be higher than this based on your occupation
Conditions of Doing Part Time Work as a Student in Australia
But there are restrictions of part time work in Australia which include your education must not be compromised, your academic percentage must be satisfactory, your academic expenses must not solely be afforded through your part time work and the working hours allowed must not be illegally extended. (Get Details about Permanent Residency of Australia for Post Graduation Work Options)
Rights of an International Student While Working Part time in Australia
Australia serves justice to all its citizens, tourists, international students or natives. While signing an employment contract of part time work or full time employment, both employer and employee sign up to terms and conditions ascertain by Government of Australia which gives following basic rights to workers:
The student must be paid at least minimum wage and superannuation

The employer cannot dismiss you from work without solid reason and notification

You can have medical leave, paid leave in case of an emergency or similar, have breaks during work and resting periods during working hours

You are liable to have a safe and healthy working environment

The temporary resident holders are liable to be given super from employer

The employers have to ascertain that your mental and physical health in any case has not been comprised while under his employment contract.

Workers compensation (your employer has to provide you medical insurance in case you get hurt by work… it applies to certain occupations where physical work is involved as driving, loading and others) the compensation will involve medical insurance and paid leave until you are able to work again.

The above mentioned rights are given to all legal workers in Australia whether they are on temporary visa or permanent residents or natives.
How Pakistani Students can Find Part Time Work in Australia
Finding a part time job in Australia is not a complicated pursuit. Here are the ways of finding a part time job in Australia:
Online websites and Local News Papers

Campus Notice Boards

Registering at Recruitment Firms

Contact The International Students Support Staff For Help in Finding Job
Types of Part Time Jobs in Australia
Retail Jobs
Dealing with customers, selling products, customer services in shops, departmental stores, clothing brands and local shops is called a retail job. It is a common type of job adopted by students. It has flexible working hours, no special skills and experience required, enhances your communication skill and you get a good amount of per hour or per week wage. By getting a retail job in reputed brands as Addidas, Levis and Denim the monthly salary will be higher than common shops.
Administrative Jobs
Administrative jobs include helping the employer or company with registering and managing records, dealing with clients, clerical work, attending phone calls, writing e-mails, management of office work, scheduling the working hours of employers and updating work report of the staff to the employer daily. Companies hire students for administrative jobs because of their passionate and energetic approach to work and capacity to deal with hectic schedule. Event management companies, offices, shops, cinemas, restaurants, hotels and departmental stores give administrative jobs to international students without having condition of working experience. The hourly pay for administrative job in Australia can be around $35.98.
Waiters and Waitresses
Finding a job in local cafes, restaurants and hotels for attending and serving customers will pay you around AU$17.31 per hour. Such kinds of jobs are easily attainable without any working experience involved and according to your available hours after university classes. This simple type job can prove to be an important learning experience, giving you idea about dealing with demands of customer's on daily basis, increasing your work agility and enhancing your language and communication skills.
Data Entry Officer
The students having worked previously as data entry officer or can learn to enter data by taking few lessons from trained teams of companies can earn around $1,101 a week. The students who are even planning to study abroad can learn data entry skill and earn a good per week amount in Australia while studying. Software houses, companies and firms hire international students for data entry jobs on permanent per year basis under part time working hours allowed by the Government of Australia.
Cashier and Accountant
Those skilled in accountancy and are good at mathematics can do job of a cashier or accountant in Australia. The job involves keeping overview of financial operations of a company, maintaining financial reports in detail, calculating sales and revenue of the company and keeping general accounting records. This job might require experience of a year or two. The hourly wage can be around $22.91.
Food Preparation and Kitchen Team Member
The job for food preparation is simple, the restaurants and cafes hire individuals for preparation of food ingredients. The job does not requires any special skill or experience,. The student would have flexible working hours. English speaking ability and cleanliness and punctuality will be required for work. The hourly wage can be around $18.18 to $26.47.
Fundraiser
Private organizations hire international students for fundraising. The job involves attending events, dealing with customers and industry experts for promotion and marketing, spreading awareness and expanding customer base of the organization through organizing campaigns. You can earn weekly $1150 by doing fundraising job. The experience might be required by the employers and English speaking skills must be A Level. The student must have ability to deal with people, dynamic and lively in demeanor and can research about hiring organization to answer any question.
Receptionist
The role of a receptionist does not require any particular skill expect proficiency in English language. You will be able to earn $21-23 per hour after your university classes. The job requires to attending calls, transferring to related person, keeping the record of call, notifying if someone has left message for any staff member, data entering of calls, cash management and general typing.
Part Time Guest Service Officer Or Tourist Guide
Australia is tourist spot. There are a large number of tourists or guest services companies. You can earn $23.86 per hour by doing guest servicing job. The skills required for being a tourist guide include: English language proficiency, knowledge about tourist spots, driving license, handling cash and communication skills. The companies might ask for your experience in tourism before.
Internships in Australia for Pakistani Students
Doing internships and traineeship in local business, companies firms or organization is the best way to learn about working environment, getting experience of working in the industry and getting training of your occupation. Internships are a huge plus post graduation and it is a best way to get recognition in job marker. Based on your working capacity and talent you might b able to attain a full time job contract after internship. To get an internship job the student can visit companies related to his/her field and leave an application for internship. Local newspapers and websites are great way to access internship positions.
Post Graduation Jobs in Australia
The Government of Australia allows an international student to stay in Australia on working basis after graduating from there. The students can apply for any of the two temporary residents visas such as: Temporary Graduate Visa and Skilled—Recognised Graduate visa (For Engineers) and stay up to 2 years in Australia legally. During this duration they can attain a work experience and training of profession according to their degree major and after acquiring experience and required skills they can apply for Permanent Residency. The permanent residency holders have similar rights as citizens of Australia. They can work, study and travel in Australia without restriction and can enjoy employment rights such as sick leaves, paid holidays, medical insurance, and protection against unlawful dismissal from job.
Temporary Graduate Visa
The students who want to stay in Australia for professional training for employment can attain Temporary Graduate Visa. On the time for applying this type of visa the candidate must be in Australia, he must have completed a post graduate degree from Australia; his age must be under 49 and also must have met character and health requirements of Australian Government. The duration allowed for stay under this visa is being set according to qualification I-e Bachelors Degree (2 Years), Masters Degree Course Work (2 Years), Masters Degree Research (3 Years) and PhD Degree (4 Years). This visa will not be extended. After attaining job experience or doing internship according to your degree major you can apply for other types of permanent residence based on points system and skills.
Skilled—Recognised graduate visa (For Engineers):
The students who have completed an engineering diploma, certificate, training program or degree from Australia are eligible to apply for Skilled—Recognised Graduate visa. This visa allows the applicant to stay in Australia for 18 months duration to get a professional experience in their specialized field I-e (chemical, electrical, civil or others types of engineering fields). The holders of this type of visa are allowed to visit outside Australia without restriction and this visa will not be extended more than allowed duration. The candidates will be required to apply for other types of permanent resident visas which will be based on their skills, occupation and experience.
There are well established and growing multinational companies based in Austria such as:
Wesfarmers

Woolworths

Commonwealth Bank of Australia

BHP

Westpac Banking Corporation

Rio Tinto

ANZ Banking Group

NAB

Google

CIMIC Group

Macquarie Group

Lendlease

Bega
After attaining the above mentioned temporary residency the candidate is allowed to try his luck and grasp experience in his occupation. The unemployment rate in Australia was 5.3% in 2018. Australia is an economically developed country with plenty of career opportunities for graduates and it is one such reason which entice international students to study abroad in Australia.
Top Discussions on Study in Australia

Uzair Virk - - 31 Jan 2018 Muhammad Muzammil - Karachi - 19 Sep 2019
X
FREE STUDY ABROAD

Free study abroad expert advice