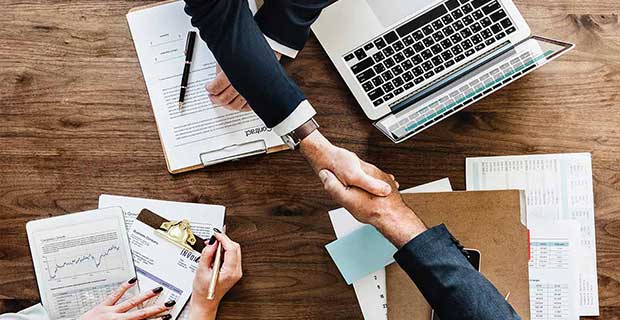 Work Options To Consider In Australia While Studying There
Congratulations if you have made it to Australia to pursue your study abroad dream. Now it's time to figure out how you can become financially stable and be able to pay for your accommodation, food and transportation etc. while studying in Australia. The best option is to join a part-time job and earn while you study in Australia.
Top Reasons To Work Part Time In Australia
Both local and international students in Australia take par-time jobs to pay for their expenses and to gain hands-on work experience

Working while you study teaches you money management, time management and working skills

It boosts your confidence, and pave the way for career growth opportunities in Australia after graduation.
Today in this article we are going to discuss different work options for international students to consider while studying in Australia.
Student Visa Working Hours In Australia
Through an Australian student visa, international students have the same fundamental work protection rights as any other worker in Australia. Before pandemic, international students in Australia were permitted to work an unlimited number of hours during breaks and 40 hours per fortnight (two weeks). The Australian government temporarily relaxed the working hour cap before completely removing it in January 2022 as a solution to workforce shortages and to allow students to supplement their income during the COVID-19 pandemic. On July 1, 2023, the cap will be reintroduced, and it will go from 40 hours per fortnight to 48 hours per fortnight.
Best Jobs For International Students In Australia
Working while studying seems challenging, but it can also be exciting as you will earn financial support, gain work experience, experience cultural immersion and expand your social network. However, students need to balance their studies with their work and make sure that their part-time job does not interfere with their academic progress. Following are the titles of some part-time jobs international students can join in Australia:
Bartender/Barista

Administrative Assistant

Babysitter

Events Manager

Library assistant

Tutor

Administrative assistant

Housekeeper

Tutor

Translator

Paralegal

Community Worker

Customer Service Officer

Data Entry Officer

Delivery Driver

Dog Walker

Waiter/ waitress

Receptionist

Sales Assistant

Social Media Manager

Uber Driver
Expected Salary For International Students In Australia
According to Fair Work Ombudsman, international students in Australia are entitled to the same minimum wage and employment conditions as Australian citizens. The expected salary for international students in Australia vary depending several factors such as the type of job, industry, location, level of experience and qualifications. However, as of March 2023, the majority of entry-level positions in Australia pay between $25 and $35.
How to Find A Part-time Job In Australia
Part-time job may be necessary for international students studying in Australia due to rising inflation. Make sure
Your resume stands out and emphasizes your skills and abilities when looking for work

Consider volunteering or completing an internship if you want to advance your skills.
Find Jobs In Your University
Getting a job as an international student in Australia can be done in various ways. To begin, you can inquire about student employment opportunities with your university. Part-time jobs for students such as tutor, administrative assistant, and library assistant are common at many universities.
Use Job Search Websites
Employment websites are the next and effective way to look for part-time job. In Australia, some of the most popular social networking and job search websites are in the following:
LinkedIn

My Career

Seek

Adzuna

CareerJet

CareerOne

Indeed

Jora
X
FREE STUDY ABROAD

Free study abroad expert advice