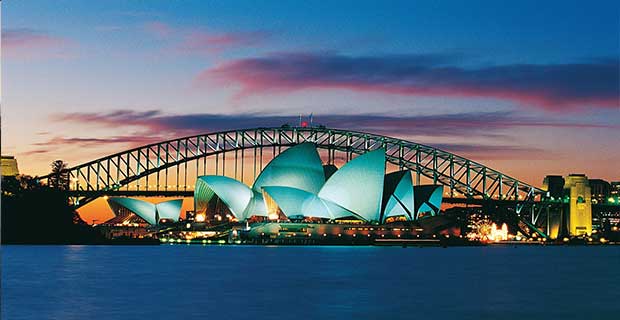 Every year large number of aspiring students aim to fly abroad to number of destinations one of which is Australia to step into graduate and postgraduate programs. The large number of intakes of international students into Australian Universities is due to the following reasons:
Remarkable Standard Of Living In Australia
Australia is one of those countries which is not just beautiful and environment friendly but it attains the highest standard of living which is one of the major reason alluring the students to choose it as a destination to study.
Multi- Cultural & Friendly Environment
Australia is known for the variety of different cultures embedded in its system attracting dozens of international students from all parts of the world in order to receive the high quality education. Thus, it provides the students with utmost amount of exposure by interacting in the multi-cultural and friendly society.
Highest Quality Of Education
Australia is known for providing the highest quality of education to the international students as it is flocked with number of world class renowned universities such as University of Sydney and University of Queensland. Australia is ranked 8th in the world for higher education system.
Vast Amount Of Work Opportunities
Along with providing world class education Australia is one of those countries which provides immense amount of work to Pakistani students as they are allowed to work twenty four hours per week while studying as the Australian government has renewed the schedule of part time working hours of international students. According to new rule international students are allowed to work for 48 hours/ 14 days. With this change, international students can earn a reasonable amount enabling them to pay off their tuition and living costs.
Affordable Study Cost Through Scholarships
Though Australia is one of those countries which bears the highest standard of living despite of which the living expenses and the tuition costs are lower than that of United Kingdom and United States. In addition to this, students can avail the benefit of scholarships which can reduce the cost of international students further down. Popular scholarships offered to international students are as follows
Wide Range of Courses To Study
Australia is known to offer diverse range of courses catering to the needs of all of the students. The students are free to choose amongst >15,000 courses which also include vocational education and English Language Training.
An Ideal Spot For Scientific Researchers
One of the distinct feature of Australian Universities which separate it from that of others is the amount of emphasis that is placed on technology and scientific research. This provides the students an amazing opportunity to step into the world of technology and innovations.
X
FREE STUDY ABROAD

Free study abroad expert advice