Study abroad in Bulgaria for Pakistani students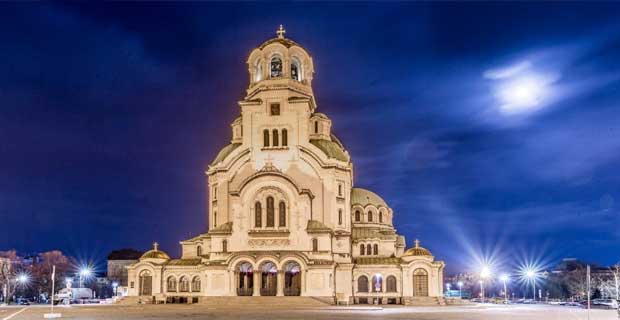 Bulgaria among the favorite study abroad destinations is a valuable one. However, there are multiple Reasons to Study in Bulgaria. The one most powerful and mentionable reason is that Bulgaria on behalf of social, economic, politically and educationally the strongest country across Europe. Bulgaria offers the best quality living style, as well as education system not only to the local or EU nationals but the people throughout the world, are precious and valuable for Bulgaria.
World's Top Ranked Bulgarian Universities
Bulgarian Universities have gotten reasonable position among the top universities of the world. Top quality education, secure and free environment, high-quality laboratories and exceptional way of teaching all are the main factors making the Bulgarian Universities and education system top across Europe or even throughout the world.
According to QS ranking, the University of Sofia is offered with 801 positions among the top universities of the world. However, there are other universities also belong to Bulgaria that is well in offering the best quality education.
Valuable Scholarships Programs for Pakistani Students
Almost all the scholarship programs that are offering by the European governments and other agencies to national as well as international students are also offering by Bulgaria. Actually, the main purpose to offer these scholarships program is to support the needy international students.
In such a way, government supports the brilliant and deserving students on the return of which one nation or world get a brilliant mind for bringing upheavals into the society level, country level, and world level.
Jobs and Other Facilities-Bulgaria Offers
Bulgaria is a country which is not only supported until offering good quality education to international students. Instead of this, it also offers career opportunities to international students. First of all, during studies, international students get the opportunities of part-time jobs through which they cover their living expenses. Students also offered the internship programs to enhance their skills and practicality. Moreover, students after completing their education can easily find the working opportunities here.
After Study Opportunities for Pakistani Students
International students after completing their graduation are provided with work permit but it is highly competitive. Moreover, Bulgaria is a country which also offers permanent residence and Citizenship to foreigners. International students and other foreigners can apply for permanent residence through investment, permanent residence through long time stay, and permanent residence through the origin.
Application Process
Students can get admission in Bulgarian univerities easily. Moreover, the application process to apply for a Student visa is also, somehow, easy than that of other developed countries. Another best thing comes to see is that Bulgaria is considerably cheap than that of others European study abroad destinations.
Latest Scholarships in bulgaria
GERDA HENKEL Fellowships for International Applicants in Bulgaria
For PhD in the fields of Business & Management
Apply by

31 Mar 2023

GERDA HENKEL Fellowships for International Applicants in Bulgaria
For PhD in the fields of Engineering&Technology
Apply by

31 Mar 2023

GERDA HENKEL Fellowships for International Applicants in Bulgaria
For PhD in the fields of Art & Design
Apply by

31 Mar 2023
Study Abroad Consultants for bulgaria
| | | | |
| --- | --- | --- | --- |
| | Ed-Foreign | +92-321-4426607 | Lahore |
| | Shaheen Advisors | 03077111104 | Lahore |
| | abroad begins | 03154544077 | Azad Kashmir |
X
FREE STUDY ABROAD

Free study abroad expert advice