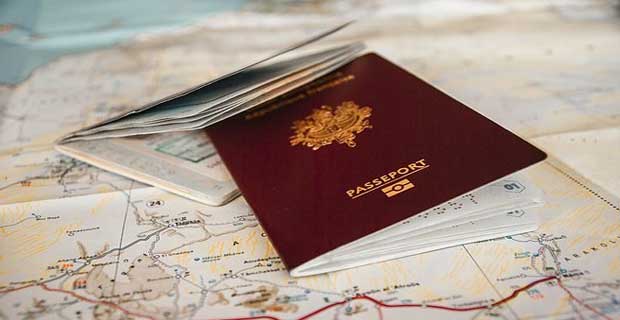 Once you have applied for admission, now wait for university response. In case your proposal accepts you will get an acceptance letter or admission letter from your university. It may take few days or few months. All the non-EU or international students need a visa to get entrance permission into Bulgaria. Students are to inform that on behalf of their acceptance letter they will apply for Bulgarian Student Visa.
Types of Student Visa for Bulgaria
There are several types of visa exist for getting entrance permission into Bulgaria. For study purpose, students are asked to apply for D-Type Visa. Through any Bulgarian Diplomatic Mission, students can apply for a Student visa or D-Type visa. This visa is valid for 3 to 6 months.
However, after arriving in Bulgaria, students are asked to apply for a residence permit for making confirm their stay in Bulgaria. Students are asked to apply for a residence permit after the final registration in their Universities. This residence permit has the validity of 01 year and it needs to renew the residence permit after passing a year if their stay is longer than one year. However, until their study completion students are allowed to renew the residence permit on an annual basis.
Documents Required to Apply for the Student Visa of Bulgaria
Following documents are required at the time of student visa application submission:
Application Form:
A duly filled application form is required to apply.
Acceptance Letter:
Students are asked to submit an official acceptance letter with their application form. The acceptance letter must be issued by a recognized or registered institute of Bulgaria.
Identity Documents:
For this purpose students will submit the recent photographs or identity cards. (Colorful photograph with 3.5 cm ? 4.5 cm size against Wight background is required)
Medical Insurance:
In some case, students are required to submit the proof of their medical insurance for having a stay there in Bulgaria.
Bank Documents:
Bank documents that will give proof of the paid tuition fee. Bank documents must be with the name of the applicants.
Travel Document:
Valid travel document i.e. passport is required to apply for a visa.
Airfare:
Original and photocopy of an air ticket are required to show or proof to buy an air ticket.
Under Aged Students:
Applicants with under-aged are required to apply the following documents:
Birth certificate photocopy

Power of attorney notary certificate by parents or trustees which will show their permission to the child to travel for study purposes.
Previous Traveling Confirmation:
If applicants travel previously in the UK, the US or any Schengen area then they are required to show the previous traveling record through photocopies.
After Arrival:
Applicants are asked to register with Police after arriving in Bulgaria. this police registration will allow you to get national identity card and residence permit for having to stay up to 5 five years in Bulgaria.
Application Process
Make sure that your application is completed before going to submit it. A complete application may take fourteen to thirty days for processing visa. However, in case of insufficient information or incomplete application can cause a delay to process your visa.
For residence permit which students will apply after reaching Bulgaria 14 days are required to process the application.
Visa Fee
D-Type Student Visa Fee:
Applicants will pay 100 EUR for D-Type or Bulgarian Student Visa
Residence Permit Fee:
For residence permit, international students are required to pay 250 EUR. Moreover, the application process fee is 5 EUR and 22.5 EUR are also required to apply for an ID card.
X
FREE STUDY ABROAD

Free study abroad expert advice