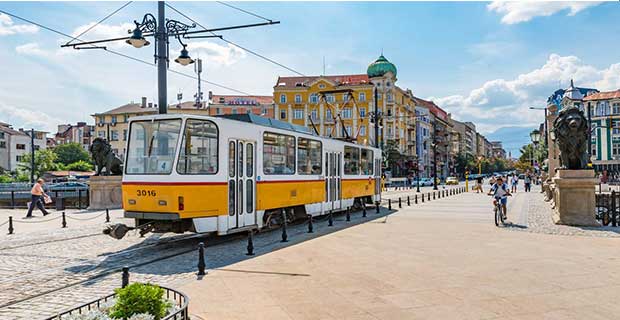 After study expenses, the very next challenge international students face is the mode of living. Wherever you are living if you are not following the basic living components then you can't survive healthily. From the previous discussion, we are seeing that Bulgaria is reasonably or considerably affordable than that of other European and worlds' top-rated countries.
In case of living or accommodation Bulgaria also a friendlier country for international students. You have to spend one-third of the amount as compared to other western European countries for living a healthy and normal life. But, the whole thing is that you have to pay for living a sound life in Bulgaria. However, the following are the modes of accommodation are discussed that are in trend in Bulgaria.
Accommodation
In some cases, students are asked to manage their accommodation before arriving at their destination. But, in some cases, students are to be asked to manage their accommodation after reaching their destination. For pre departing accommodation you can find the accommodation through online web portals and at the same time students can also contact Study Abroad Consultants for this purpose.
However, the following are the modes of accommodation are discussed that are in trend in Bulgaria.
Types of Accommodation in Bulgaria for Pakistani Students
On-Campus Accommodating or Student Dormitories
If you are new here in Bulgaria and do not have the idea about the living or especially accommodation trend in Bulgaria then the best and the safest point for you is to join on-campus accommodation. Students hall of residence and students dormitories are the best ways on-campus accommodation.
Mostly on-campus accommodation especially students' dormitories allow two students to live at the same place. You can join your senior, other international students, your classmates, and other random students to manage your on-campus accommodation. Around 70-100 Euros per month are required to take students dormitories.
What Benefits You Can Get From On-Campus Residence?
On campus accommodation, as compared to other outside modes of accommodations offers you the best things. From these best things and benefits common ones are mentioned below:
On campus, accommodation is inside your campus or around your campus. So, you can save your time and transport expenditure.

You can get easy and safe access to restaurants and cafeterias within a short time duration.

Living in on-campus accommodation through students dormitories and students hall of residence one can get the better facilities of electricity, furniture, and telephones, etc.
Off-Campus Accommodation
Due to less availability of on-campus modes of accommodation all the students are not able to get this opportunity. However, the rest of the students look for some other modes of accommodation to fulfill their basic need of living. Instead of on-campus accommodation including students dormitories and students hall of residence students can find several modes of living. Common and easy modes of living are discussed below:
Live With Your Family or Friends
If your friends and family members are already living in the country which is your study destination then believe me that you are the luckiest Person. This because you can get the opportunity to live with them. In this way, you can save your money for the apartment as well as food and other items. So, contact your friends or relatives and gain their trust.
The best and the easiest way to get cheap accommodation is to find a family where you can take a room on rent or where you can live as a paying guest. In this way, you can take a room at less price than that of hotel rooms and other private flats.
Sometimes, you also get the food opportunity from the house where you are living as a paying guest. So, try to find this way for your accommodation
Privately rented flats can be expensive but if you are not getting the above-mentioned opportunities then you have to bow down for this opportunity. You can take the flat or room from hostel areas. There are many flats located even in the big cities or big areas of Bulgaria. From 150 EURs to 300 EURs you can get a private flat or room.
However, another best idea we have grabbed for our dearest students. You can share this private room or flat with your friends the same as you can share the students' dormitories or students' hall of residence with your classmates and others. In this way, students can easily afford the expense of room or flat.
How to Get Accommodation
All these are the types and modes of accommodation exist in Bulgaria. But, now the point of discussion is how to get make these opportunities possible. Here you are provided with the best and safest ways to get or manage your accommodation.
First of contact with your college supporting staff for this purpose. They are best to provide you the possible guide in getting accommodation.

Your senior students who are already availing the opportunities can guide you.

Moreover, if your friends and relatives are living there can guide you.

If you fail to find the best mode of accommodation then real estate agents will be there for your help.

In the end, we will suggest you find the accommodation through online web portals.

But note that if you are not so familiar with the living style of Bulgaria then keep yourself aware of the spam contacts while searching for your accommodation.

After passing June or July it becomes hard to find the accommodation. So, try to find before this time duration especially in Bulgaria.
X
FREE STUDY ABROAD

Free study abroad expert advice