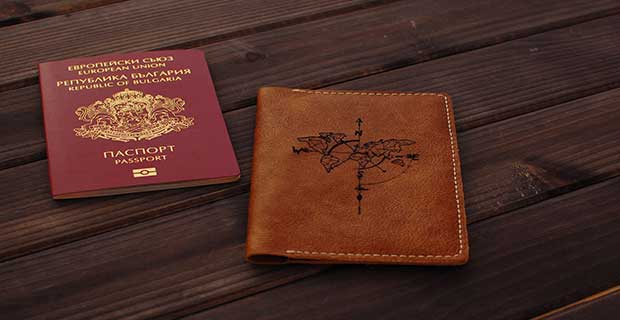 Like all other European and other developed countries, Bulgaria offers work opportunities and permanent residency opportunities to foreigners. If you are looking to move Bulgaria for working and residing purposes then you have to get a complete inquiry. Your inquiry must be included on several questions. What is the work permit and what benefits it offers? What is a residence permit? What are the types of residency in Bulgaria? How you could eligible for getting citizenship in Bulgaria? Here the complete solution of these inquiries discussed.
1. What is Work Permit?
All the foreigners who come for working purpose to Bulgaria from the countries outside from EU, EEA and Swiss required to obtain a work permit. Bulgarian National Employment Agency on behalf of the request of the employer.
Bulgarian immigration is very selective to choose foreigners. It offers work permission to the foreigner employees on behalf of the employer trust only. Generally, work permit allows you to work for at least a year and after passing a year it requires to renew your work permit. Note that on this work permit you are allowed to work in a single company. You can find this condition clearly on the application form.
Who is Eligible to Apply For?
All those applicants who are outside from EU, EEA and Swiss areas are allowed to apply for work permit. Once, you will be satisfied with your employer then the employer will apply for your work permit. Moreover, the following are the categories of the applicants to apply for Bulgarian Work Visa.
Employed

Self Employed

Commissioned Work
Moreover, only the applicants with specialized knowledge and skill are considered for a work permit to Bulgaria by Bulgarian employers.
Required Documents to apply for Work Permit of Bulgaria for Pakistani Students 2023
Following are the documents to apply for work permit in Bulgaria:
Copy of employment contract is required

Detailed documents for Bulgarian Business trip are required

Valid travel documents i.e. Passport

Passport size recent photographs

Evidence of the long stay of the applicants

For showing your good health to stay in Bulgaria medical documentation is required
Benefits of Work Permit
Following benefits you can get from Bulgarian work permit:
It allows you to work independently in a specific area of Bulgaria

You are allowed to cover the working hours as a local worker cover.

You are valid for at least one year to at a firm.

You can renew this work permit after passing a year.

Work permit ensures that the employee safely working.

On behalf of this work permit, applicants can also apply for Permanent Residence PR
2. What is a Permanent Residence?
What is your status in a country where you did not take the birth but you are, currently, residing there? This status of a person can be calculated by the Permanent Residency phenomenon. Almost all the European countries offer permanent residency to the foreigners to come and contribute to the development and growth of a country.
On the base of skills, employment, investment, and origins, etc. Bulgaria calls hundreds of people across the world to join it. Through following the article you will be known that what are the types of permanent residency Bulgaria offers to foreigners?
Types of Permanent Residence
Permanent Residence Through Investment
Aspirants who want to invest in Bulgaria can get the permanent residence event at first visit to Bulgaria. State-guaranteed and fully refundable investment of 512,000 EUR, allows the aspirants to get permanent residence.
If you are going to purchase government bonds of 512,000 EUR then you are eligible to apply for Permanent Residence through investment. Following is the schedule to get permanent residency through investment:
Step1:
First of all the aspirant will open a private bank account and then they will buy Government bonds of 512,000 EUR.
Step2:
At step 2 aspirants will apply for D-Type Visa. Before going to apply for D-type visa make it sure that you are going to follow all the requirements of visa type including investment certificate issued by Bulgarian Investment Agency. After 30 days you will get Bulgarian d-Type Visa.
Step3:
Once, you reached to Bulgaria, now you will be asked to apply for Permanent Residency through investment. At the Bulgarian local migration office, you will be called and apply for an investor visa. The visa will be issued within 30 working days.
Step4:
Once, the local immigration approved your permanent resident application then within three working days you will be offered with a permanent residence card.
Permanent Residence Through Prolonged Stay
If you are not investing the heavy amount of EURs but you are residing through temporary residence permit in Bulgaria then you can also be eligible to apply for permanent residence.
If legally you are living in Bulgaria for at least 5 years and for the last 30 months you are physically residing in Bulgaria then you are allowed to claim for permanent residence in Bulgaria.
Permanent Residence Through Origin
If Bulgaria is your origin and you can give the proof through a certificate of Bulgarian origin which issues by the State Agency for Bulgarians Abroad, then you can be considered for Bulgarian Permanent residence.
If you are living in Bulgaria with Visa D then apply at least 2 months before the expiration date of D type visa.
Benefits of Permanent Residence
Once you have gotten the Bulgarian permanent resident following benefits and advantages you can get:
All the people holding Bulgarian permanent residency can apply for any work or job without a work permit.

Through this permanent residence, your family members including child and spouse can also apply for permanent residence.

The holding of Bulgarian permanent residence allows the aspirants to apply for Bulgarian citizenship.

Bulgarian permanent resident permit holder can visit across Europe without visa permission.

Foreign nationals with permanent residence can easily move or enter Bulgaria as many times as they need.

Free medical and education system just like local people you can obtain.

You can easily qualify for Bulgarian tax residence.
3. What is Citizenship?
Bulgaria after a specific time interval offers the citizenship to the people who are permanently residing in Bulgaria. Following are the requirements to apply for Bulgarian citizenship:
Aspirants must be older than 18 years of age.

Aspirants must hold a permanent resident of Bulgaria.

A permanent resident must be of past five years with currently valid residence address.

Aspirants must not involve in criminal activity.
Benefits of Citizenship
After getting citizenship of Bulgaria you will be considered for the following mentioned benefits:
Foreigners with Bulgarian citizenship can get all the rights of education, hospitality, job, work and other aspects of life same like other native and local people.

As a citizen of Bulgaria, you can claim for own land in any European Union country.

You can freely visit through Europe.

You can enter Bulgaria as many time as you need without having a visa.

You also have the rights to casting vote.

You can take participate in any social and political activities.
Employment Opportunity
The employment rate is better in Bulgaria. Like all other European countries, there are ample opportunities to apply for work there in Bulgaria. 52.5% employment rate recorded in January 2019.
What is Crime Rate in Denmark?
The crime rate is considerably less in Bulgaria. For the 100,000 population, 1.8% murder rate has recorded. The crime rate is controlling through police and other agencies in Bulgaria and it offers you to take breathes in a healthy and secure environment.
The rate of International Immigrants To Denmark
The benefits and advantages offered by Bulgaria tempt the aspirants throughout the world to make Bulgaria their actual habitat. 66,806 foreigner permanent resident were calculated at 31.12.2008.
X
FREE STUDY ABROAD

Free study abroad expert advice