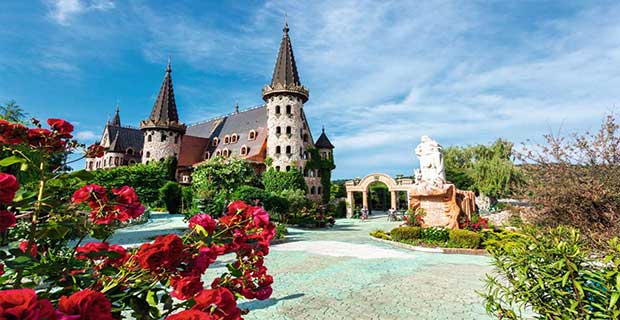 Are you looking for Study Abroad? Your destined destination in Europe but you are not satisfied with choosing the best place? Then here we are going to unveil the best place which could be your best choice. Have you ever take a view on Bulgaria as a study abroad destination? If your answer will be in negative gesture, then you can find the facts that how Bulgaria could be the best option for you.
Bulgaria is the place where East greets with West. It is the place which is also known as the home of the Slavic language. The language is not only speaking in Bulgaria but, Macedonia, Serbia, Turkey Romania, and Greece are the countries where Slavic language is a popular one and people speak it on a large scale. Moreover, it is a history rich culture and one of the happier country not only in Europe but throughout the world. Following are further reasons qualify Bulgaria as one of the Best Study Abroad Destinations.
High-Class Education System in Bulgaria for Pakistani Students 2021
The major thing which makes the destination popular and strong is its education system. European destinations are not less than wonders. Bulgaria is one of these wonders. High-class education system you can find through the colleges and universities of Bulgaria. And these are the educational institutes that have made Bulgaria the best study abroad destination.
Sofia Medical University and Plovdiv Medical Universities are the names listed under the top medical universities not only of Europe but throughout the world.
Growing Rate of International Students in Bulgaria
In the study session of 2015/16, there were 12,916 international students calculated in different fields or subjects of studies. This rate has increased by 13.5% in 2018. It is expecting that the growth rate of international students will get more extension year after year. Students from both the areas including EU areas and non-EU areas are coming to get enrollment in different Bulgarian Universities.
Worldwide Recognized Universities in Bulgaria 2021
If we analysis the Bulgarian Universities, then we see there are worldwide recognized universities are located in Bulgaria. Sofia is known as the largest and at the same time the capital city of Bulgaria. It offers big opportunities at the same time. For example, Sofia University is located here which occupies 1001 position according to Times Higher Education Ranking 2019. QS Ranking 2019 offers it 801 position and Best Global Universities Rankings 2018 ranks it at 723.
Moreover, New Bulgarian University, Technical University - Sofia and Plovdiv University, etc. are the main factors retaining the popularity of education system in Bulgaria.
Lower Entrance Requirements
There are best universities across Europe that offer admission after beating the heavy competition. The universities in Bulgaria are not much like them to offer admission under strict conditions but these are, somehow, similar than that of top-ranked universities in offering good quality education. The best thing about the Bulgarian universities is that these offer admission under less requirements than that of other European universities for example universities located in the UK and other biggest cities.
The competition in these universities heavies as much as you think. It has, sometimes, seen that students with B-category or even with A-category do not accept by the universities. The case in Bulgaria is much different. Do you know Sofia Medical University accepts up to 700 applications of international students over the year? Yes, it is true and this is because the Bulgarian Universities offer admission under less requirements.
Lower Expenses of Study and Living
Tuition and then living expenses, these are two main factors affecting the way of your study abroad journey. But, if you are going to choose Bulgaria as your study abroad destination then it is not more headache for you.
You just spend 5 EUR for having a lovely dinner along with a soft drink. Moreover, around 6 EUR, you spend to have a 20-mins ride in Bulgaria. In the small cities comparing with Sofia city, the expenses become cheaper. So, you can plan a good and easy budget for having a sound stay while studying in Bulgaria.
Furthermore, international students are asked to pay almost 8000 EUR as an annual academic fee. This is the rate of bigger cities. You can save more if you are going to get enrollment in the smallest cities.
It Allows You To Enjoy Great Weather Conditions
Weather conditions of Bulgaria are so much lovely. Through a massive mountain range, the country splits into unique regions. The city Sofia lies at the footsteps of Vitosha Mountain. Moreover, the Rhodope Mountain and Stara Planina are considered as other beautiful sights to visit.
The sunny beaches in the summer and snowy pathways in winter you will get the magnificent weather conditions throughout the year.
It Is Small But Offers Bigger Opportunities
Comparing with others Bulgaria is the smallest country throughout Europe. International students find better opportunities to start their career at Bulgaria and after completing the studies they can also find the opportunities to settle down here.
It is not an easy way to get a settlement in European Countries but when it comes to discussing Bulgaria it becomes quite simple as compared to other European countries.
Student Supported Country
It is also listed under the list of the students supporting countries across Europe. International students can find funding, scholarships, and loan programs to make their studies possible. For this purpose, Erasmus scholarships and funding programs are the most popular one which is running through almost all the European countries.
National Student Loan Service Centre, Full Bright Scholarships Program, and some other programs are also running to support the needy and brilliant international students.
X
FREE STUDY ABROAD

Free study abroad expert advice