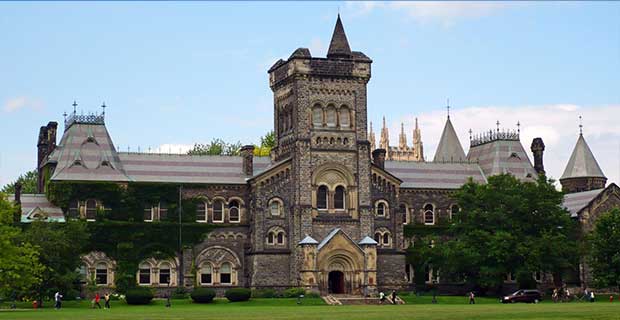 Canada has ideal environment, multicultural society, safety factor, exceptional education system and extremely living quality for international students. Canada is not a unheard name for study abroad aspirants. Wherever in internet, when you search for an ideal study abroad destination, Canada's name would be there. If you are in process of planning to make decision to study abroad in Canada, and get admission in canada you must go through the admissions requirements in canada colleges and documents perquisites generally demanded by Canadian Universities for under graduate and post graduate programmes. Written below is the step by step guide to assist you in admissions formalities to study in Canada.
Choosing a University in Canada
Obviously for many of you studying abroad would be a novel and first time experience. You are unaware what university would offer a best quality education and what city of Canada should I decide to live in? The answers to all such questions is that while doing search for a most suitable university in Canada that is offering maximum facilities and best education to international students is to take a look at QS Global University Rankings or Times Higher Education (THE) Rankings. These global university ranking lists list universities around the world in numerical order from 1 to so on depending upon various qualities. You can always choose a best Canadian University for you by navigating through these lists and apply at the university in Canada that is offering the attributes you are searching for. (Visit our Universities Section to get List of Top Canadian Universities)
Choosing a Study Programme
Canada is a global education platform. You can find any course or programme related to diverse subjects. It will almost be difficult to choose a study programme if you have not already decided one. It is always better to decide that study programme which interests you. Consider what career options you will get by studying a specific degree. What are the major subjects and if you are shifting your current major subjects will you be able to grasp new concepts? So it is extremely important to choose the study programme wisely and after thorough consideration.
How to Apply in Canada University
If you have chosen the University and study programme, it is highly recommended to confirm if the university you have chosen is a Designated Learning Institution (DLI). A Designated Learning Institution (DLI) means it has recognition from Canadian Government and it is reliable study institution. In bid to save yourself from education scams, double check Designated Learning Institution (DLI) certification.
Method of Application
The international students applying for admissions in Canada from anywhere around the globe have to follow online application procedure. The University or College you have shortlisted for admission in Canada will provide an online application form in its official website. You can fill this form online or download pdf file of this online form and mail it to the University's international office (if the university asks to) otherwise mostly Canadian universities accept online admission form. This method is applicable for all study programmes including under graduate, post graduate (Masters) and post graduate (PhD).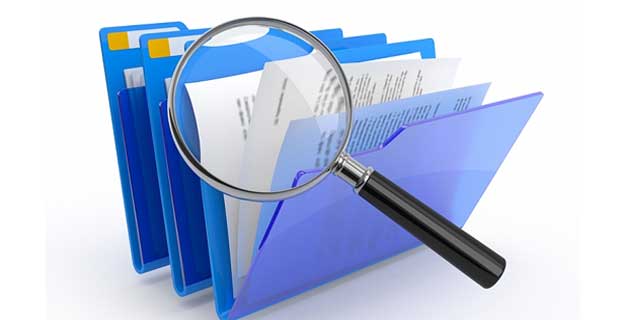 Required Documents to Apply in the Canada Unversities 2021
Similar to any admission form which you have been filling in your previous study programmes, this online form from Canadian University will have a list of required documents according to the programme you are applying for. The admissions requirements can differ from university to university. But the general documents required are enlisted below:
Transcript of your passed degree/ certificates/ recommendation letters

High school diploma (for under graduate programme)

Bachelor's degree or equivalent (for post graduate programme Masters)

Master's degree or equivalent (for post graduate programme PhD)

The certificates required by university should be original and in case the admissions is being accepted the university is liable to keep your original documents until your study programme in Canada ends

The candidates who are still in completion process of grade 12 or a post secondary course must submit their most recent mark sheet/ report card (interim transcript).

A Letter of Intent written by candidate describing why has he/she chosen the study programme for which they are sending admission

Documented Proof or Bank Statement demonstrating the applicant can bear the tuition and living expenses while his/her stay in Canada

Resume (if applicable)

Employer's Reference Letter (if applicable)

Language Proficiency Test Certificate ( For English Taught Courses IELTS, C1 Advanced, TOEFL Tests are required by some Canadian Universities others may ask for CAEL (Canadian Academic English Language Assessment), CanTEST (Canadian Test of English for Scholars and Trainees) and MELAB (Michigan English Language Assessment Battery)Test Certificates as Well. (For French Taught Courses DALF, DELF, TEF, TCF and TestCan Certificates are required by Canadian Universities. English Speaking Tests like IELTS and TOEFL are asked from the natives of non English speaking countries.( Visit our Tests Section to Get Information About Language Tests)

A completely filled application form
Points to be noted While Applying for Admission in Canadian Universities
Although Canada is an English speaking country mainly, but French is another widely spoken language in Canada. So while choosing the course or programme for study check if it is taught in French or English then consider to applying for it. Other points that you must keep in mind are:
Admissions in Canada are merit based. Applicants with high grades and exceptional academic records are preferred. The grades eligibility for certain study programmes may differ from university to university in Canada. But in general mostly universities accept admissions of applicants who have gained at least 70% grades in their previous results. To be clearer here, the chances of your admission acceptance in Canada depends on your good grades.

If your age is 25 and you are applying for admission after a study gap of two years (The last study programme you graduated was two years before sending current admission application) then you must provide job experience proof with complete information.
When to Apply
The international students currently in planning process for admissions in Canada must know that there two enrolments sessions in Canadian Universities such Winter Enrollments and Summer Enrollments.
Winter Enrollments:
The Canadian Universities start enrollments for winter sessions from 1st of September.
Summer Enrollments:
The Canadian Universities start taking enrollments for summer sessions from January.
Note:
The enrollment sessions date might change and can vary from institution to institution. It is preferable to acquire admissions deadline for winter session or summer session from international student's office of your chosen Canadian University.
It is always better to start admissions requirements search and documents arrangement procedure 6 to 8 months before you are planning to apply in a foreign country for admission to avoid any kind of hurdle and delay. After the admission application deadlines end, the universities in Canada take almost 30 to 40 days for admission acceptance. It can be early in some cases as well.
Hiring a Study Abroad Canada Consultant Specialist in Pakistan
Since admission process and documents arrangement process of Canada is one complicated process. It is preferable to hire a professional study abroad agent. The study abroad experties are experts in this field. They will let you know when to apply for admission and aid you in arranging the documents for admissions. If you are not able to arrange all the required documents under university's admissions deadline then you might end up losing your chance for admissions. The study abroad consultants can even guide you to what university or programme will be most suited for you in terms of career opportunities. Hiring a consultant increases your chances of admission acceptance, save time and lessens the chances of admissions denial.
Once You Attain Acceptance Letter from University
Once you have attained admission acceptance letter from a Canadian University, there are a few more steps required which are enlisted below:
Pay for your health insurance( the health insurance amount can be different in one Canadian state to another, you will pay health insurance amount according to law of Canadian state you will be studying in)

Apply for Students Visa. (Check if you are required to apply for a study visa to study in Canada) Some European Union States Nationals are exempted from study visa requirement.

Travel arrangements

Apply for university's provided accommodation (if available, the university will send accommodation cost and facilities list along with acceptance letter)

Apply for financial aid or scholarships (if the university offers one)

After arriving in Canada the students must enroll themselves officially at the university and get details their classes
Top Discussions on Study in Canada

Kaleem ullah Minhas - Muzaffarabad - 12 Jan 2018 Fawad khan - Peshawar - 04 Feb 2018

StudyAbroad Admin - Lahore - 06 Feb 2018

muhammad ashir shahzad - Lahore - 06 Feb 2018
X
FREE STUDY ABROAD

Free study abroad expert advice