Travelling and studying in abroad is a costly calling. Whether you are going to live in abroad for a few months or years proper planning and estimation of cost of living is imperative before taking the plunge of this expedition. Canada is a vast country with multicultural metro cities and countryside areas with beautiful landscape. It is certainly a land of opportunities and diversity for international students. The living cost in Canada varies from city to city. Toronto and Vancouver are most expensive cities but in terms of jobs it can be called as hub of multinational companies. The day to day cost of living in Canada is however much cheaper from metropolis cities like New York and London. If you are planning to study in Canada, the following guide will help you in estimating the average cost of living in Canada including tuition fee, accommodation cost, transportation, food etc.
Average Cost of Study in Canada for Pakistani Students
The tuition fee at Universities in Canada may vary on the basis of study programs and education level. For undergraduate program cost in Canada the fee can be expensive than post-graduate program and it also depends on your subject specialization. Every Canadian University has set its own fee package which can be known from international student's office of the University.
Average Tuition Fee and Cost of Study in Canada
Undergraduate Fee in Canada for Pakistani Students 2021
A report issued by Statistics Canada for year 2018/19, the average cost of study for an undergraduate program has been increased in Canada by 6.3 percent. On average for an undergraduate program the average fee per year is $27,159. And again the average tuition fee may vary according to study program. For arts and humanities courses the fee is considerably cheap cost than engineering, IT and medicine courses. Management and business courses are also cheap cost on average per year fee is $26,395.
Post Graduate Fee in Canada Institutes
The postgraduate fee is cheaper than undergraduate programs. Statistics Canada has given estimation for postgraduate fee for year 2018/19 to be CA$16,497. Similar to under graduate programs the average fee of postgraduate programs vary according to courses. Executive MBA is most expensive course around the world and in Canada it is averaging around CA$49,798. Arts and humanities courses are cheaper to study in Canada whereas engineering, IT and medicine courses are expensive.
Average Cost of Living in Canada 2021
As mentioned above the average cost of living in metro cities is expensive and in small cities the cost of living is lower. As per the student's visa requirements of Canada, a student must have enough financial resources to afford his/her living expenses apart from tuition fee. A student has to give proof of financial backup of CA$10,000 in form of Bank Statement and amount of CA$11,000 financial backup if you are going to study in the Quebec.
Cost of Living Estimated By Canadian Universities for International Students
Top universities of Canada like Universite de Montreal and University of British Columbia have estimated that students will need amount of CA$15,050 to CA$15,500 per year which includes housing rent, food, transportation expenses, books, course supplies, entertainment expenses and internet and phones bills. These two universities are located in metro cities of Canada. University of Columbia is located in Vancouver and Universite de Montreal in Montreal city. The average cost of living in smaller cities of Canada will be obviously low cost than Vancouver and Montreal.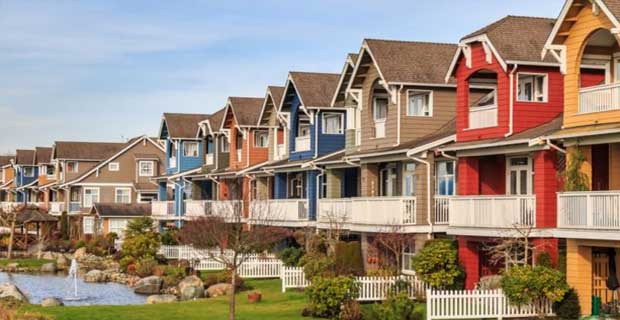 Cost of Accommodation in Canada
International students reside in three types of accommodations in Canada which include, homestay, on campus and off campus (private accommodation). The cost of accommodation is different for each type of accommodation. On campus or university accommodation is the cheapest cost among the other options. On average per year on campus accommodation rent is around CA$3,000-7,500. Whereas the off-campus or private accommodation is expensive and it may cost around CA$8,400 per year. Three bedrooms apartments in Canada in various cities of Canada will cost you per year as below:
In Toronto it will cost – CAD$1,900

In Vancouver it will cost – CAD$1,950

In Ottawa it will cost – CAD$1,300

In Montreal it will cost – CAD$1,050

In Edmonton it will cost – CAD$1,500

In Calgary it will cost – CAD$1,600
Health Care Insurance Cost in Canada
Canadian citizens and permanent residents are eligible to buy a health insurance to avail health care facilities in while their stay in Canada. Per year health insurance cost will be about CA$600-800. Expats and international students will receive a temporary health insurance of three months until the Government gives them eligibility to attain public health insurance. The health insurance plan will not cover prescribed medicines, dental costs, ambulance services, private hospital rooms and prescribed glasses.
Cost of Food in Canada
Cost of food in Canada is way cheaper than Western European countries but it can be considered as inexpensive. The cost of food is although justly priced in Canada but is expensive than America. You can estimate the average cost of food in Canada by price of following beverages in Canada:
1 Liter Milk Bottle – CAD$1.77

A Loaf of bread – CAD$2.57

1 kg Rice bag – CAD$3.07

12 eggs – CAD$3.17

1 Kg Boneless chicken breasts – CAD$12.47

1 Kg Bag of Potatoes – CAD$1.98

1 Liter Water Bottle–CAD$1.63

Cost of a meal in restaurant for an individual is $10 - $15
Average Transportation Cost in Canada
International or domestic students in Canada mostly avail public transports like buses and trains for day to day travelling from university to work and home. Bike is another best option for transport and famously used in Canada by students. In some cities ferries also used for travelling. On average per month pass of public transport will cost $80 to $110. The students are however given discount on public transportation by Government. If you own a car then Petrol per liter in Canada is 1.25 CAD.
Miscellaneous Costs
You are going to stay in Canada for a while to complete your study program. Living costs depend on a person's habits and life style as well. You might also have to include entertainment costs and internet costs. Mobile call rate in Canada per minute from mobile to mobile is 0.35 CAD. Bill of Internet on average per month is 60 CAD. The basic utilities required per month for small apartment will cost 140 CAD. Tickets of Cinema for people will cost $29.
Top Discussions on Study in Canada

Kaleem ullah Minhas - Muzaffarabad - 12 Jan 2018 Fawad khan - Peshawar - 04 Feb 2018

StudyAbroad Admin - Lahore - 06 Feb 2018

muhammad ashir shahzad - Lahore - 06 Feb 2018
X
FREE STUDY ABROAD

Free study abroad expert advice