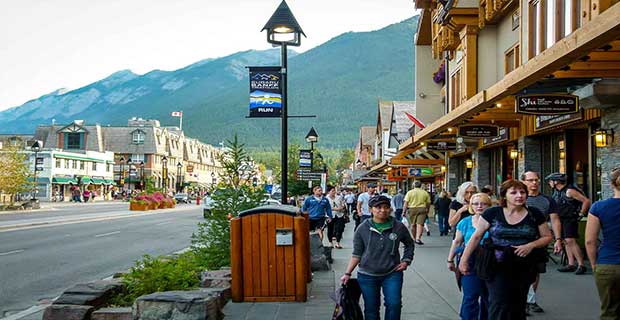 Living options in Canada are not limited to international students. You can find on-campus and off-campus living options. Canadian Universities offer on-campus accommodation to students enrolled with them for any course or programme, they send on-campus living cost to students along with acceptance letter. For student visa of Canada, the students are required to provide proof of an arranged accommodation in Canada. You can arrange student accommodation on your own or take guidance from the accommodation office of your university. So how to search an accommodation in Canada which is an unknown country for you and what would be the best living option for you is a big question? The following guide will help you navigate and weigh what would be the most beneficial option for you according to your pocket.
On-Campus Accommodation Facility in Canada for Pakistani Students
On campus, accommodations are the famed and well-known option for international students because of plenty of perks. Above all, it has security and offers a learning atmosphere with the majority of your fellow students living around you under the same roof. You can connect with your university fellows, exchange notes, indulge in group study sessions and offer each other academic guidance.
Perks of On-Campus Living and Services
On-campus accommodations in Canada have proximity to your Canadian university/college. Traveling costs can be saved and you do not need to rush early to catch a train or bus to attend your classes on time.
Information about social events happening at university will be delivered to you first hand

University residences typically have a don who will be there to guide you in every step of the way for studies and ensure your safety.

Universities ensure to provide the best possible facilities to meet the diverse needs of students.

You can have traditional rooms, dorm rooms, apartments and suites in on-campus accommodation in Canada.

They are affordable.

They are secure and safe.

You can meet international students belonging from every nook and corner of the world in on-campus accommodations.
The university will send you a list of accommodation options they are offering to international students along with acceptance letter. You will have to fill an accommodation application in which you will mention your preferred accommodation option. But there is a chance that you will not be able to get your first pick always. The university will let you know what other options they have available for you. You can take guidance from study abroad consultants about the best accommodation facility in Canada before you book a ticket.
On-Campus Residence Types in Canada for International Students
Traditional Dorm Rooms
Traditional dorm rooms typically have a single bed, a bathroom, a closet, chair, study desk, lamp, and a mattress. The dorm rooms can be for a single student or shared between two students. Other facilities like kitchen, lounges, laundry in traditional dorm rooms are shared between all students.
Apartments and Suites
It is an independent style of living with a flair of traditional dorm rooms. The apartments and suites are typically shared between 5 to 6 students who can have their own separate room or share rooms with two students. Kitchen, laundry room, washroom, living room, microwave, and fridge will be provided. The social benefits will be similar to traditional dorm rooms, information about university events and proximity to university to campus is available. The furniture in the rooms will be similar.
Note: The actual cost of per year on campus accommodation will be provided to you by university itself along with facilities details. The cost can vary from university to university. However, the estimated cost of on-campus accommodations is usually between $3,000 and $7,500 for each academic year.
Off-Campus Accommodation Facility in Canada for Pakistani Students
Off-Campus accommodations are usually selected by those international students who are little known to Canada or the university students who have in stayed in Canada for 1 year at least. Although there are plenty of websites online offering off-campus accommodation details with per month cost. Off-campus accommodation facility includes renting apartments, suites, staying with host families and subletting houses or apartments from other students.
Subletting Apartments or Suites
Subletting means taking over lease of student who is going to be for months or a year. You can start paying lease on his behalf and live in his apartment/suite or flat. It is common practice in Canada. It has perks like the house will be furnished having facilities of laundry, kitchen, fridge, bed, mattress, closet and others. Internet and electricity utilities will be included. Sublets housings can vary in time; it can be available for months or for a year or two. Websites are filled with such sublets options and you can choose a sublet based on your duration of stay. It is an easy option for individual who like independence and needs privacy for his stay. Students have made Facebook groups for booking sublets. You can get information in detail about sublets housing from once you enter Canada.
Living in Canada with Host Family
You will get a room in a house of host family. The room will have washroom, a bed, mattress, and chair and study desk. The internet and electricity bills will be divided and your proportion will be told to you in the rental contract. It is great way to get to know the culture of Canada. Food and laundry facility might be offered but that is an option and is not necessarily included in your contract. Living with a host family will enhance your communication and language skills and by the end of your study programme in Canada you are most likely be immersed in Canadian culture.
Renting a House/Flat/Apartment/Suite
A group of students from same university or class rent a house together and share the utility bills cost and enjoy private housing facility. It is also a most sought after accommodation option of living in Canada for international students. The cost might vary from one city to another. But estimated rent can be from $500 to $1000+ for each student per month. Toronto and Vancouver are expensive cities and rents can be remarkably lesser in other cities of Canada like Waterloo and London. But the students have to be more cautious while choosing the room mates and location of apartment. There can be scams and defrauds. You must know your room mates well enough for sharing a space. There is a risk factor and you might end up getting into trouble because of your room mate. The perks can be that by dividing the rents and bills, per person cost of living gets low cost.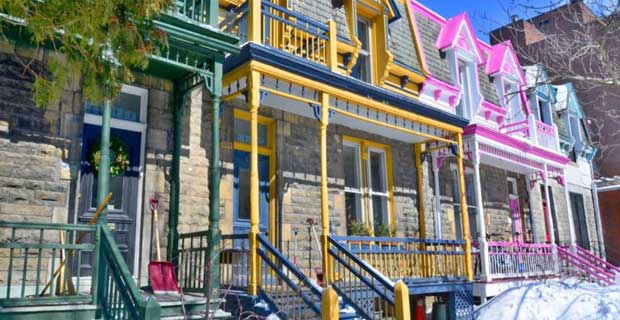 Points of Consideration While Selecting Housing Type in Canada
Never select a housing type which is out of your budget. Because rules of law are very strictly implemented in Canada. If you are unable to pay your on time a complaint can be placed against you in police station and it will be huge trouble for you
Ask if there are hidden charges other utility bills and per month housing rent:
Read contract details carefully. The bills of heating, internet and cable will not necessarily be wriiten in the contract.
While renting an apartment choose the option where you can get furnished housing facility. Because buying new furniture can be expensive and it will be time consuming as well. Furnished houses will contain all the necessarily furniture and kitchen equipments you need for day to day use.
Know Leasing Terms and Conditions:
Sublets and renting contracts can be tricky. Read the terms and conditions carefully and especially the time clause. If you are leasing the house for 6 months or a year be precise about your time of stay.
Although Canada is a safe country. Location of living is very important. Choose the place which is nearer to your university to save time of travelling and cost of travelling. Ensure security factor. Search proximity to bus stands or train station. It is preferred to choose a location where students reside.
Students usually share their living space with the students who are known to them. They are natives or class mates or same university fellows. Before deciding on sharing living space it is good to sign a contract as a written proof that the bills will be divided in equal proportions. The rental companies also refer a roommate with whom you can share housing.
We recommend you to live in an on campus accommodation for your first year of study. Once you know the whereabouts and atmosphere of your study abroad destination opting for off camps accommodation facility will be less risky. Off campus facilities involve challenges and is usually costly than on campus. Your university will send you a list of accommodation options before you travel and choosing one from it is a lot easier than searching a list of off campus options which are unknown to you. You will have security and facilities and share same preferences as other international students residing in on campus accommodation. It is obviously less stress.
Top Discussions on Study in Canada

Kaleem ullah Minhas - Muzaffarabad - 12 Jan 2018 Fawad khan - Peshawar - 04 Feb 2018

StudyAbroad Admin - Lahore - 06 Feb 2018

muhammad ashir shahzad - Lahore - 06 Feb 2018
X
FREE STUDY ABROAD

Free study abroad expert advice