Student visa permit is an important and most crucial document of study abroad process. You must start the Canadian Student permit process and required documents arrangement right away after attaining the acceptance letter. The Canadian students permit allows international students to stay as long as their study programme in Canada ends. The students who are travelling to Canada for study programme of 6 months duration however do not require a Canadian student permit. The Canadian Student Permit holders can renew their permit if they want to continue studying in Canada for some other study programme after completion of their previous programme. All international students interested to study in Canada require Canadian Student Permit but only under following conditions you are exempted from compulsion of Canadian study permit to study abroad in Canada. (Visit Visa Guides Section For Students Visa Details of Countries Around the Globe)
If your study programme in Canada has only 6 months duration

A family member or staff member of a foreign delegate/representative residing in Canada under accreditation of the Department of Foreign Affairs, Trade and Development Canada is exempted from attaining Canadian Student Permit.

A member of foreign armed forces residing in Canada under Visiting Forces Act does not require Canadian Student Permit for studying in Canada.

A person having a registered Indian status in Canada despite of his Non-Canadian nationality does not require Canadian Student Permit to study in Canada.
How Pakistani Students can Apply for Canadian Study Permit
Method of applying Canada study permit and Canadian study permit checklist: The candidates applying for Canadian Student Permit can either choose online application method or paper application method. They can apply online at Citizenship and Immigration Canada (CIC) website. For those who prefer to apply through paper application method must note that it takes longer duration than online application. The countries where internet access is not common choose paper application method. Paper application too will be sent to Citizenship and Immigration Canada (CIC) office. Following points are to be remembered while you apply for Canadian Students Permit online. (To Get Visa Consultancy Visit Study Abroad Consultants Section)
You must have a credit card/debit card

Electronic copies of documents required by Citizenship and Immigration Canada (CIC) website.

Canadian Student Permit requirements can be different depending on the location of applicant

It is preferable to attain visa instructions from Canadian Consulate/Embassy in your city/country

CIC website will check your eligibility to apply for a Canadian Student Permit online by asking a few questions. If you are found eligible then CIC website will notify you what documents are required for Canadian Student Permit visa application.

The eligible candidates found by CIC after questions will receive a personal checklist code which will remain valid for 60 days. This code will be entered to submit your Canadian Student Visa online application. You must remember to print out the page holding this code for reference in future. This page will contain all the necessary visa details from an application guide, an estimation of tuition fees amount, a list of documents required to be submitted with your application, and detailed instructions for your next steps of student visa process.

After getting ready for applying for a Canadian Student Permit the next step you will do is to sign up for MYCIC account. Your personal checklist code will be in your personal MYCIC account. By entering your personal checklist code you will receive a complete list of your personal documents checklist allowing you to upload and send the required documents to CIC. A scanner and printer is a necessary requirement of this process.

As soon as you have submitted all the required personal checklist documents and have paid your fees send the completed application form to CIC. It is recommended to double check your application form to avoid mistakes.

Some applicants of Canadian Student Permit may be called for an interview by the local visa office of Canada at their city/ country
General Documents Required for Canadian Student Permit for Pakistani Students 2021
Below are a list of documents general required by Citizenship and Immigration Canada (CIC).
Some applicants will be asked to provide a medical certificate or a clearance letter from police department of their country. Any students having a criminal record will not be allowed to have study permit of Canada.

The applicants who are natives of Africa, Europe and Middle East may be required to biometric finger prints and photographs

A Valid Passport.

Two Recently Taken Passport Size Photos (Date of birth and name must be written on the back of these photos)

The applicants will also be required to prove that they will return back to their country after completion of their degrees from Canada

Documented Proof/Bank Statement/ Bank Draft demonstrating that the applicant have enough financial sources to cover his/her expenses while stay and bear tuition fee of study programme

To be more precise the students applying for a Canadian Student Visa must prove have amount of CA$10,000 for every year of your stay in Canada and also prove you can afford transportation expenditure to return back to your home country. Those applying for student visa to study in Quebec need to prove CA$11,000 amount in their bank for every year of their stay in Canada for studies.

Proof of Paid Tuition Fee and Accommodation Arranged in Canada

The Students Travelling to Canada Under Some Scholarship Program or Financial Aid Must Give its Written Prove to CIC.

A Letter of Explanation

IELTS or TOEFL, Cambridge English: Advanced Certificate to Prove English Language Proficiency and DALF, DELF, TEF, TCF and TestCan Certificates for French Language Proficiency (depending upon the medium of instruction of your study programme) English Speaking Tests like IELTS and TOEFL are asked from the natives of non English speaking countries.

If you are going to study in Quebec then there are other visa requirement specifications. You will need a Certificat d'acceptation du Québec. The above mentioned documents must be translated in English and French language and also certified copies of required original documents.

The Study Permit Fee is around (150 CAD).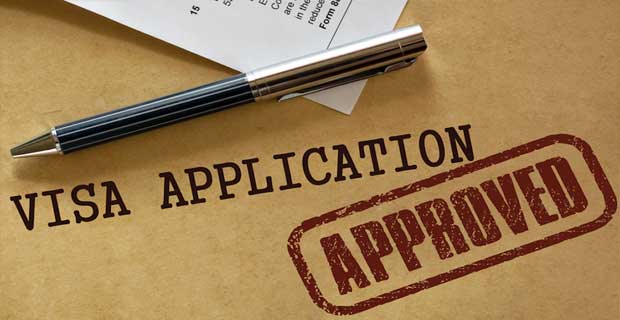 The Steps after Your Canadian Student Visa Application Have Been Approved
When your Canadian Study Permit gets approved, you will be issued a Port of Entry (POE) Letter of Introduction. The students belonging from countries where Electronic Travel Authorization (eTA) or a temporary residence canada visa is required to enter Canada, those students will be issued an eTA or temporary residence permit which will be linked to their passport. The students are advised to carry the same passport with them which they used while applying for study permit. The eTA has five years validity and it will expire as your passport expires. Therefore, the students are advised to apply for study permit using that passport which has been issued to them recently or at least it must have five year validity.
Upon arriving in Canada, you will show your valid passport, letter of acceptance from university, proof of your living expenses and all other documents which were advised to you to take along with you. The Canada Border Services Agency (CBSA) will check your documents and issue you study permit and permit you to enter Canada.
Part Time Work Permission in Canada for Pakistani Students
The international students studying in Canada for a full time study programme are allowed to work for 20 hours a week. They can work in off campus part time jobs, avail summer and winter jobs opportunities and work while national holidays without a special work permit. To work part time while you study in Canada following requirements must be met.
You must have Canadian Study Permit

You are enrolled in a full time study course in Canada

You are enrolled at a designated learning institution for a post secondary course. In Quebec, you can work part time if you are enrolled at vocational program in secondary education level.

You are studying in Canada for vocational, professional training, academic course which offers degree, certificate or diploma at the end of program. Only those international students are allowed to work part time who are enrolled in a study program which is at least has six month duration.
If you meet the any of the above part time work permission requirement then after entering into Canada you will attain a Social Insurance Number (SIN) from Service Canada for the purpose of part time work. A Social Insurance Number (SIN) from Service Canada will enable you to avail benefits and services from government of Canada initiated programs.
The validity of Canadian study permit ends 90 days after you have completed your study course in Canada. Later you will apply for a post- graduation work permit if you intend to stay in Canada for the purpose of employment or if you have a job offer from any firm based in Canada. The candidates availing post graduation work permit are allowed to work for 3 years. The permit remains valid for 3 years after that you will need renew it or apply for PR visa.
Top Discussions on Study in Canada

Kaleem ullah Minhas - Muzaffarabad - 12 Jan 2018 Fawad khan - Peshawar - 04 Feb 2018

StudyAbroad Admin - Lahore - 06 Feb 2018

muhammad ashir shahzad - Lahore - 06 Feb 2018
X
FREE STUDY ABROAD

Free study abroad expert advice