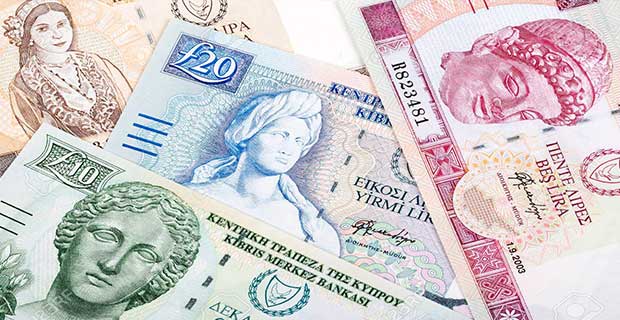 In last few years, Cyprus has emerged as one of the top favorite study abroad destinations in Europe because of excelling and superlative education quality and easy admission requirements for international students (Read Admission Requirements of Universities in Cyprus in Detail Here). The historical background of Cyprus is centuries old, it has been occupied by Romans, Persians and British resulted in its present cultural diversity and modern lifestyle. Cypriots enjoy high standards and affordable cost of living, excellent health care facilities and safe and secure environment in their country. The overall amiable and peaceful ambience, moderate climate, beautiful landscape of Cyprus attracts a large number of students to study abroad in Cyprus and enjoy its cultural diversity and scenic beauty along with gaining world recognized degrees. Estimating the study and living cost of a foreign land to where you intend to travel is absolute necessity, the average cost of living and study in Cyprus is explained in this section:
Study Cost in Cyprus for International Students 2021
Cyprus gives immense importance to improvement of its higher education sector. After Denmark and Sweden, Cyprus is third country in Europe which spends a huge portion of its GDP on betterment of its education sector. The universities of Cyprus have reached the level of US and UK through continuous efforts and massive investments. There are state of the art facilities and advance teaching methodologies offered by universities of Cyprus. In fact a large number of American students enroll in Cyprus for medical degree courses because of its high quality and affordable fee. The universities have forged partnership programmes and academic collaborative deals to meet international standards and gain worldwide acclamation. Comparing to the quality of education in Cyprus, the tuition fee is reasonable in the universities and admission requirements are undemanding. The average tuition fees of different courses and at different academic levels in universities of Cyprus are as:
Under Graduate Courses:
In Public Universities
Arts and Teaching Courses: 3.099 €

Psychology and Molecular Biology and Genetics (BSc): € 3.099 €

Architecture, Interior Design, Graphic Design, Industrial Product Design: 3.099 €

Economics and Administrative Sciences: 3.099 €

Pharmacy : 4.099 €
In Private universities the cost might range from 2800 to 7200 Euros.
Post Graduate (Masters) Courses:
In Public Universities
Business Administration (MBA): €10.250

Business Economics (MBE): €10.000

Engineering: €8.000

Psychology: € 5.125
In Private universities the cost range from 7500 to 15000 for Post Graduate study programme.
Post Graduate (PhD) Courses:
Around €1.250 per year (€625 per semester) to maximum €9.000 for entire degree programme. The tuition fees are different in each university and also differ according to the study programme.
Living Expenses in Cyprus for International Students 2021
The living cost is mostly dependent on one's spending habits and lifestyle. Cyprus is economically well heeled country and the costs of living are according to incomes of the citizens. Like other European countries, Government of Cyprus sets the minimum wage which is fixed in consideration that everyone can afford accommodation, food and transportation expenditures. But the international students travelling to Cyprus can expect the living cost to be reasonable than many other European countries. Tourism and education are two of the highest earning sectors of Cyprus therefore international students are accommodated so that more enrollments could be encouraged. The accommodation rents vary from location to location but overall they are not expensive. In cities near shopping centers, the accommodation rent is obviously expensive and in more distant location from cities the rents are cheap cost. Cyprus is a popular tourist spot so the accommodation conditions are modern and comfortable and are rented with serviced and not serviced option. Cyprus is a small island though densely populated so the costs of edible goods don't fluctuate from area to area; they are same all around the country. (Read Student Visa of Cyprus Details Here).
Accommodation Cost in Cyprus for Pakistani Students:
One bedroom Apartment within Central City: 582.92 Euros

One bedroom Apartment outside Central City: 450 Euros

Three bedrooms Apartment within Central City: 998 Euros

Three bedrooms Apartment outside Central City: 770 Euros
Food Cost:
The students studying in abroad generally have limited budget of finances therefore eating out is an expensive option. If you cook meals at home affording your monthly food expenses in Cyprus are cheap costs.
Basic menu meal for one person in an inexpensive restaurant: 12 Euros

Basic menu meal for two persons in mediocre level restaurant: 40 Euros

Combo meal in Mc Donalds and Mac Meal (or other equivalent fast food chain) for one person: 6 Euros

Half liter water bottle: 0.66 Euros

1 liter milk bottle: 1.33 Euros

Loaf of fresh white bread: 1.43 Euros

1 kg white rice: 1.44 Euros

Dozen eggs: 2.59 Euros

1 kg local cheese: 7.81 Euros

1 kg chicken breast: 6.61 Euros

1 kg beef meat: 8.91 Euros

1 kg apples: 1.80 Euros

1 kg bananas: 1.31 Euros

1 kg oranges: 1.25 Euros

1 kg tomatoes: 1.84 Euros

1 kg potatoes: 0.77 Euros

1 kg onions: 0.75 Euros
Transportation:
The transport services of Cyprus include buses, ferries and taxies. Most of the locals utilize public transport for travelling and many own cars. The overall road infrastructure is established even if you purchase a car in Cyprus, travelling can be afforded in the city during semesters and in seasonal holidays you can travel to other cities and explore the historical sites of Cyprus.
One way ticket in public transport: 1.50 Euros

Monthly pass of public transport: 40 Euros

Normal tariff of taxi: 4 Euros

Tariff of taxi for travel per 1 km: 0.85 Euros
Other Expenditures:
Utility bills (electricity, gas, water, heating etc): 120 Euros

Monthly internet connection bill: 40 Euros

Fitness club membership for one person per month: 50 Euros

Cinema ticket one seat: 9 Euros
X
FREE STUDY ABROAD

Free study abroad expert advice