Study abroad in Cyprus for Pakistani students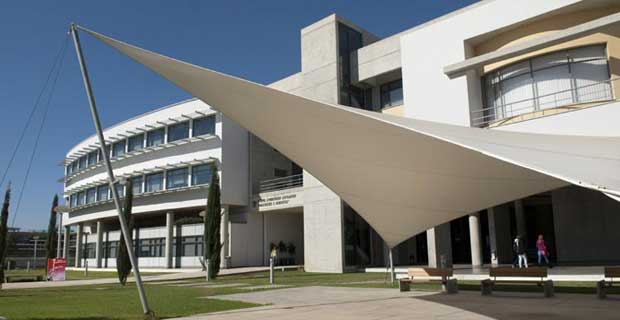 Cyprus has gained worldwide recognition for its high quality of education and global standards of research. In past few years, a large number of International students have shifted their interest towards studying abroad in Cyprus because of affordable tuition fee and high standards of living. Cyprus is ideally a low crime rate country with safe environment, the population consists of diverse cultures, though small in area but well developed, economy is rapidly booming with high GDP rate, it is member of European Union and center of attention for investors. Being part of Europe, the lifestyle and rules and regulations are strict as well as accommodating for expats and citizens in Cyprus. Until 1960, Cyprus was part of British colonized area; it is now an independent state and a popular tourist destination and study abroad destination because of multitude of qualities. The general requirements of study abroad in Cyprus for international students are discussed in the following article:
Admission Requirements in Universities of Cyprus for Pakistani Students 2023
Unlike other European countries, admission requirements in universities of Cyprus are not as competitive and demanding. There is no compulsion of English Language Proficiency Test Certificates for admission in English Taught Courses, students can either do IELTS, TOEFL or appear in Cyprus University's English Placement Test (EPT). If the students opt for Cyprus University's English Placement Test (EPT), they will sit in exam after arriving in Cyprus and they are obliged to attain at least C grade in this test. Entrance examinations and interviews are not generally taken but the student must ascertain their chosen Cypriot university's requirements.
For admissions in under graduate study programme the students must have passed their higher secondary school diploma with at least C grades

For post graduate (Masters) admission C grade in Bachelors degree and the subject wise minimum grades requirements will be specified by University that can be different for each study programme.

For admission in post graduate (PhD) study programme, Bachelors degree, Masters Degree with at least C Grade attained from a recognized university of applicant's country, recommendation letters, updated CV, research proposal and letter of intent. Interview is taken for mostly PhD admissions in Cyprus.
The method of application is through directly submitting applications at university's website. The universities usually process the admission applications within 4 to 6 weeks and inform the applicant about the status of their application. The students will have to pay 53 Euros along with admission application, the admission fee is not refundable. The admission application submission dates vary from one university to another the students must ascertain the intake deadline and prepare their documents accordingly. (For Complete Admission Requirements of Cypriot Universities Details Read this Article Here).
Cypriot Student Visa Requirements 2023 for Pakistani Students
The student visa process starts after getting letter of acceptance from Cypriot University. The students have option to submit Cypriot student visa application either through their university in Cyprus or they can directly submit the application at Cypriot Embassy located at their home country. The documents required for student visa of Cyprus must be prepared at least 2 to 3 months before the commencement of study programme in the university because Embassies almost take 2 to 3 months duration for visa processing. The document requirements might vary according to applicant's country; in general the following documents are required for student visa of Cyprus: (Read Details about Cypriot Student Visa in This Article)
Transcripts of academic records I-e degrees, certificates, diplomas (all degrees and certificates will be attested by granting authority with their stamp and the notary stamp of Ministry of Foreign Affairs and by the Cyprus Consulate will be required at the back of each document)

English Proficiency Test Certificate (if applicable)

Clearance letter from police station stating the good character of the applicant ad authenticating that the candidate is not involved in any criminal activity (the letter must not be issued before 3 months when submitting).

Proof of sustenance (in form of Bank statement or credit card statement, the applicant must show amount of 7000 euro in their account)

Medical Examination Certificate (the examination will be done in Cypriot Embassy's chosen medical institutes in your country, the certificate must declare you clear from HIV, Hepatitis B and C, Syphilis and Tuberculosis diseases).

Return Travel Ticket (Proving your intention to return back to your home country as soon as you complete your study programme in Cyprus).

Original Letter of Acceptance from Cypriot University'
The documents must be submitted with visa fee which will be around 15 to 30 Euros. If the visa is granted, you will do your travel arrangements and you must carry all your original documents along with you because the immigration department of Cyprus will re check before letting you enter in Cypriot land. After arriving in Cyprus, within 7 working days of your arrival in Cyprus you have to appear at local police station near your residence and register your name.
Permanent Residency of Cyprus Requirements 2023 for International Students
A third country national living in Cyprus for last 5 years continuously on legal permit can attain permanent residency of Cyprus and if the applicant is married to Cypriot national they can apply for permanent residency after 3 years of continue stay. The candidates will be provide the proof of sustainable means of sustenance, accommodation which should be large enough for their family members, proof of their legal stay which includes visa stamps and resident permits granted to them in last five years and clean criminal record of their stay in Cyprus.
Part Time Work during Studies in Cyprus and Post graduation Work Permit in Cyprus for Pakistani Students
Part Time Work Permission in Cyprus 2023 for Pakistani Students:
Cyprus is European Union member therefore it follows the directives of its member states. Cyprus has recently allowed third country nationals to work part time in Cyprus if they are enrolled in full time study programme. The permission comes with restrictions of job areas and other terms. The students are allowed to work when they have completed 6 months of their stay in Cyprus, after that they are allowed to work if they have found an employment contract and if the employer is ready to submit employment contract application at Labor Department for them. The students are allowed to work 20 hours a week only at petrol stations, fast food delivery, care givers at homes and car wash attendants.
Post Graduation Work Permits in Cyprus:
After graduating from Cyprus, the students are bound to exit the country within 60 days of receiving their degrees. For post graduation work in Cyprus, the students must have attained an employment contract or they must have a specific amount to invest in Cyprus on property or business. If they gained an employment contract from Cyprus based company, their employer will submit work permit on their behalf and send invitation letter and employment contract to them in their home country. The employees will then apply for work permit by submitting visa application at Cypriot Embassy and submit following documents:
Category E Visa of Cyprus (For Candidates Applying for Visa o Employment Basis):
Employment Contract

Bank Statement (the candidate's bank account must have 200 to 500 Euros)

Medical Examination Certificate

Clearance Letter from Police Station (validating candidate's good character)
Study and Living Expenses in Cyprus for International Students 2023
Cyprus is considerably affordable country in terms of living expenses and study expenses as compared to other European countries. The tuition fee of universities is different for each study programme and academic level but the overall fee structure is average.
Study Expenses:
Average tuition fee of Under Graduate Study programme in Public Universities of Cyprus: 3.099 € to 4.099 €

Average tuition fee of Under Graduate Study Programme in Private Universities of Cyprus: 2800 to 7200 Euros

Average tuition fee of Post Graduate (Masters) Study Programme in Public Universities of Cyprus: €8.000 to €10.250

Average tuition fee of Post Graduate (Masters) Study Programme in Private Universities of Cyprus: 7500 to 15000 Euros

Average tuition fee of Post Graduate (PhD) Study Programme in Public Universities of Cyprus: €1.250 per year (€625 per semester) to maximum €9.000 for entire degree programme
Living Expenses:
The accommodation expenses in Cyprus may vary from location to location but mostly the rents are affordable. An average amount of 800 to 1000 Euros will be required for a student to support his/her monthly expenditures in Cyprus.
Accommodation:
Halls of Residence: One Room 300 to 400 Euros per month

Single Room in Private Dormitory: 500 Euros per month approximately

Home Stay: 550 Euros per month

Private Rentals: 600 to 800 Euros per month (Two Bedrooms Apartment)
Food:
Half liter water bottle: 0.66 Euros

1 liter milk bottle: 1.33 Euros

Loaf of fresh white bread: 1.43 Euros

1 kg white rice: 1.44 Euros

Dozen eggs: 2.59 Euros

1 kg local cheese: 7.81 Euros

1 kg chicken breast: 6.61 Euros

1 kg beef meat: 8.91 Euros
Study Abroad Consultants for cyprus
| | | | |
| --- | --- | --- | --- |
| | Dignosco Pvt Ltd | 0301-8588833 | Lahore |
| | Shaheen Advisors | 03077111104 | Lahore |
| | A A CONSULTANTS | 0092 300 6820491 | Bahawalpur |
X
FREE STUDY ABROAD

Free study abroad expert advice