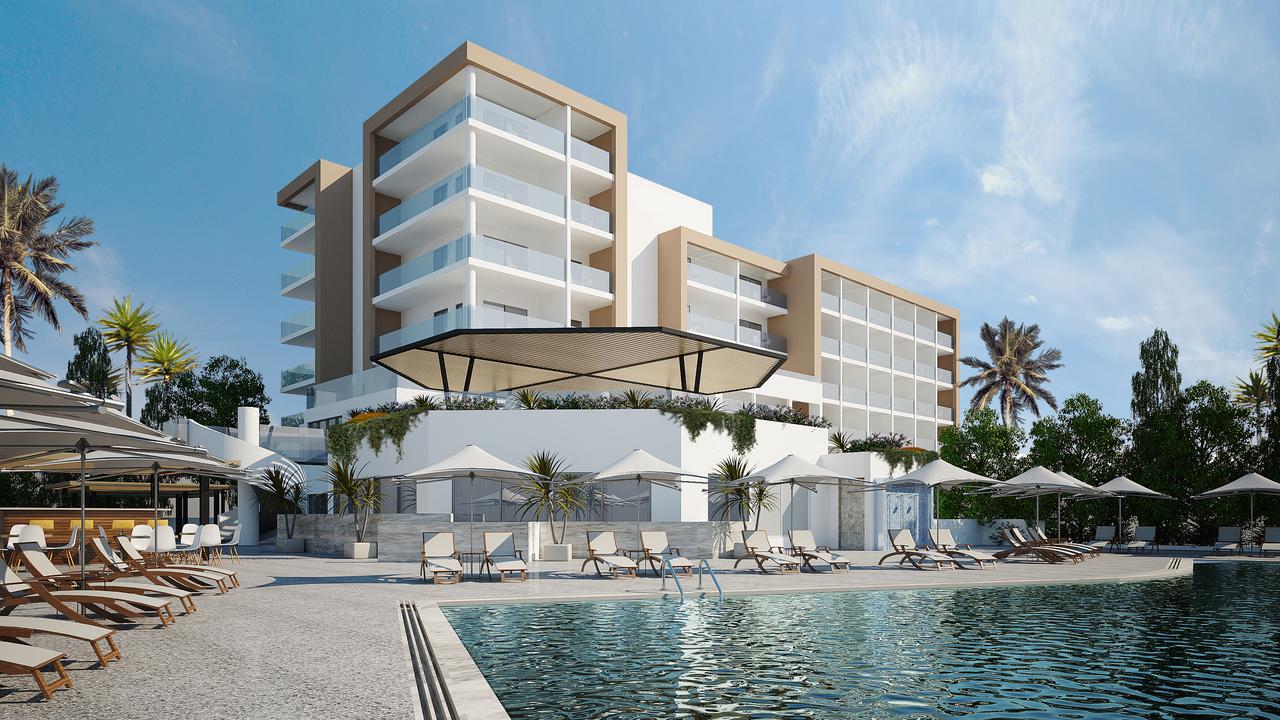 Arranging for an accommodation in a country where you are travelling to stay for a year or two for the first time on academic purpose need be selected with thorough consideration and estimation of cost. When studying in abroad, it is mostly first independent abode for students away from their families and managing their lifestyle according to limited budget. Cyprus invests a considerable amount on education and for providing state of the art facilities to academic institutions; in fact the education sector of Cyprus has emerged to be highly recognized and acclaimed worldwide and continues to improve and establish. There are large numbers of international students from various countries studying abroad in Cyprus so the accommodation facilities are many with best possible facilities. The following guide is written to give you an overview of student accommodation available in Cyprus for international students:
On Campus Housing
The on campus housing is exceptionally well designed to cater the needs of international students with security, comfort and modern accommodation in Cyprus. As the education sector of Cyprus is its major GDP earner, the on campus accommodation is designed to provide recreational facilities, different housing options and affordable cost. The students can rent single room, double room, people studio apartment and person apartment with two or more rooms in on campus residence. The communal facilities are for everyone but the cost is different according to number of rooms in accommodation. The students can select whichever apartment type of on campus residency suits their budget and choice. To be precise in on campus residence of Cyprus you can find following facilities: (Read Admission Requirements of Cypriot Universities in Article Here)
Facilities:
Free internet access

LCD TV in each room

Book Shelves, Chair, Desk, Wardrobe, Bed, Mini Refrigerator, Land Line Phone

You can have meals included in your monthly rent but that is an option

Security cameras

Equipped kitchen

Laundry Room in each floor of the residence

Swimming Pool

Study Rooms

Playing Area

Gym

Dining area

Parking area

Controlled electronic entrance
Types of accommodation in On Campus Residence:
There are studio type accommodation and apartment type accommodation. Each accommodation has different cost and different number of rooms.
Cost:
Single Room Studio Type Accommodation: €300 a month

Single Room Apartment Type Accommodation: €400 a month

Double Room Studio Type Accommodation: €500 a month

Double Room Apartment Type Accommodation: €550 a month

The utility bills of on campus residence are usually included in the monthly rent but to be certain you can ask the accommodation department of your university before booking.
Why Live in On Campus Residence:
No other accommodation option can be better than on campus residence for a student in foreign land. Especially when you are travelling to the unknown country for the first time, you don't need to be concerned about security, cost, travelling and unfamiliarity in on campus residence. You can meet your contemporaries, your fellow students who are going through same adjustment phase and unfamiliarity. You get along well; get to know the new culture of foreign land, without fussing about day to day travel to attend classes as the on campus residences are mostly located quite near to universities. But one must keep in mind the on campus residence is offered on come first get first basis. The universities receive numerous applications and due to limited number of rooms, you must book your preferred accommodation type as soon as you can to save the spot from missing out.
Off Campus Housing
The students who opt to live off campus will have many options of accommodation in Cyprus. There are private dormitories, rental apartments, flat shares and home stays accommodation types. The culture and lifestyle of Cyprus is European standard and facilities are same. The rents are expensive in central areas of cities and away from city center the rents are considerably inexpensive. Living off campus is more challenging than in on campus residence because of many reasons which include higher rents, security factor, and payment of utility bills, maintenance charges, dealing with rental contract and managing your house on your own. Mostly students choose off campus residence after a year of living in on campus residence and getting to know the local culture. The students must have their valid passport, Cypriot residence permit and student card with them to rent an off campus residence. The different types of off campus residence in Cyprus with facilities and costs are as:
Private Dormitories:
After your own university provided residence, the nest best accommodation option is private dormitories. The private dormitories have similar facilities and environment as university handled dormitories except your room mates or dorm mates will be from different universities of Cyprus. Most of the private dormitories are affiliated with universities and the accommodation department of your university can help you book a room or an apartment in private dormitory.
The facilities include:
Furnished rooms

Security cameras surveillance and security guards on duty 24/7

Vicinity to university campuses, shopping malls, public transport

Meals included in monthly rents (One can choose to have services of cooked meals from dormitories or not)

Parking lot

Study rooms

Gym

Sitting area

Laundry rooms for self services
Cost:
The cost depends on the type of accommodation and serviced or non serviced option. The rent of single room will be around 300 to 400 Euros per month.
Rental Apartments:
The rental apartments come with various luxuries, sizes and monthly rents. The location of the apartment and proximity to shopping centers and public transport affects the higher or lower rent rate. There are studio apartments, two bed room flats, three bedroom flats and all kinds of housing that depends on your budget. You can hire real estate agents to find you an apartment according to your choice and preference. It's rare for a student to rent a two bedroom apartment for themselves only, mostly two or more friends rent an apartment for more private lifestyle and independence. The rental apartments come with furnished and non furnished facilities as well. The utility bills are not included in the rents which generally make it costly to afford and the maintenance and furniture damage responsibility is upon the tenant.
Cost:
Studio apartment with one bedroom, a small kitchen, living room and laundry room is almost 600 to 700 Euros per month in which the utility bills are not included. Two bedrooms apartment will be around 800 Euros per month rent (in central city area).
Flat Shares:
Flat shares are common all over European countries including Cyprus. Since, a large number of international students stay in Cyprus for their study programmes, so they live in outside cities or in main cities. Flat share is basically a very affordable accommodation as by sharing living space with students you can cut half your living expenses and enjoy facilities and privacy with no restrictions like in on campus residence. Flat shares can be availed through real estate agents or through your university friends. Generally two or more friends rent an apartment together and invite other university fellows for flat share if there are more rooms in the apartment. But for flat sharing, knowing your room mates first is absolute necessity because there can be scams and you might not get along with other person's life style. Coming up with house rules and dividing rent in equal proportion in justly manner is required if you intend to live in flat share for long duration. Involving a third party such as real estate agents is wise and you must sign a contract before moving in so that there are no troubles after you have paid amount.
Cost:
The rent of three bedrooms apartment in central city in Cyprus is around 1000 Euros and outside city center is around 770 Euros per month. The utility bills and other maintenance charges are not included in the rent. The apartments have furnished or non-furnished options. The rent of non furnished apartments will be less costly.
Home Stay:
Home stay accommodation is living with local family of Cyprus in their house. They will offer a furnished room in their house with option of meals and free Wi-Fi. The first and most important benefit of living in a home stay accommodation is learning local culture and language. Cyprus is an island; every area is near to beach therefore you can get sea facing room with a balcony. Mostly home stay accommodation providers and house owners allow students to access the parking space and garden of house if there is. Before checking in you must ensure what are the demands of owners from their tenants, best is to sign a rental contract so that every term and condition is present on written record and ascertain in agreement that your hosting family respects your privacy as they will expect the same from you.
Cost:
The cost of home stay might vary from location to location and according to offered facilities. The rent may be around 15 Euros per night, if you intend to pay on monthly basis it will be 450 to 500 Euros per month.
X
FREE STUDY ABROAD

Free study abroad expert advice