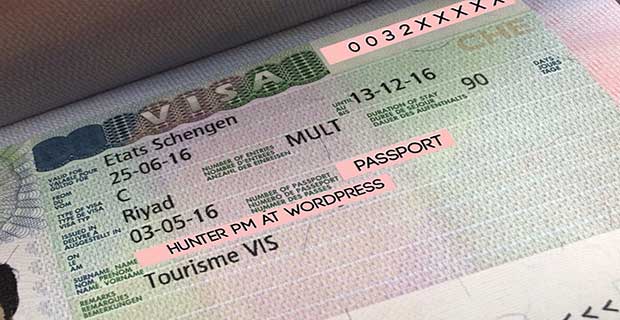 Estonia is famously known as the Silicon Valley of Europe with most of number of start up businesses per person, technologically connected society, availability of free Wi-Fi in all around the country and almost everything in Estonia is done through mobile phone apps from registering a company or buying groceries. This minimally populated country is economically developed and one of the safest territory of Europe. Estonian universities are acclaimed worldwide and regarded with prestige for their high quality of research and education.
Although, Estonia is a new discovery for study abroad aspirants yet it is extremely beneficial because of low cost of living and post graduation visa extension. Estonia permits foreign students to work part time 20 hours a week without needing any external permission or restrictions on job type and salary package. Certainly, Estonia is one of the best study abroad destinations in Europe with plenty of opportunities and top quality education. If you are planning to study abroad in Estonia, the following guide is written to give you an overview of student visa requirements for Estonia as a foreign student.
Temporary Resident Permit of Estonia for Purpose of Studying Procedure
The foreign students who are native of Non-EU countries are required to attain temporary resident permit of Estonia for purpose of study in Estonia. The students can get either C Type visa or D Type visa depending on the duration of their study programme. The C Type visa is for study programmes which will be completed in 90 days duration and D Type visa is for study programmes which will be completed in more than 90 days duration. The Temporary Resident Permit is granted to both C type and D Type visa applicants. The procedure of TRP starts after you receive acceptance letter from Estonian university. The students will visit the Estonian Embassy or Consulate located in their country and attain the details of visa requirements and documents list to be submitted along with visa application. The required documents required for visa application might be different for each country which will be informed to you by Estonian Embassy. The following list of documents is generally required by all nationalities applying for TRP of Estonia:
Required Documents for Pakistani Students to get Estonia Student Visa
· Completed and signed visa application form
· Health insurance coverage (The insurance coverage must be worth 30000 Euros at least and it must be purchased for your entire duration of intended stay in Estonia)
· Two recently taken photographs
· Valid passport of applicant ( it must have validity of at least 12 months, empty pages for visa stamps, previous expired passports must be attached if any)
· Attested photocopies of CNIC card of applicant
· Original admission confirmation letter
· Statement of Purpose(written in detail explaining study course curriculum, duration of study programme you have taken admission in and student must explain his/her purpose of study and professional aspirations)
· Airplane ticket booking confirmation
· Proof of accommodation in Estonia (it can be in form of rental contract, residential address and if you have booked an on campus residence, your university will provide you accommodation confirmation letter)
· Birth certificate of applicant (it must be an attested copy of your original birth certificate from ministry of foreign affairs of your country and must be translated in English language).
· Marriage certificate translated in English Language( if the applicant is married, the certificate must be attested by ministry of foreign affairs and if divorced the attested divorce certificate must be attached)
· Family Certificate, Form B (it must be attested by ministry of foreign affairs and translated in English Language)
· English Language Proficiency Test Certificate (IELTS, TOEFL, Cambridge)
· Proof of Finances (Bank statement, credit card statement evidencing the applicants have enough finances in their bank account that can cover their study and living expenses while their stay in Estonia till completion of study programme. A student has to prove he can spend 38 Eros per day for stay in Estonia through his bank statement)
· No Objection Letter (NOC) from applicant's previous school, college or university
· Transcripts of academic records (Degrees, Certificates, Diplomas)must be attested by granting authorities and ministry of foreign affairs
· Proof of tuition fee payment
· Visa application fee (it will be around 80 Euros and it not refundable)
· The visa application (C type or D Type) and TRP application is submitted at the same time so te students are required to fill both the forms.
Temporary Resident Permit Duration
The Estonian Embassy shall take maximum 30 days for visa application process and in some cases it can be granted within 10 working days. The students are advised to apply for TRP at least two months before their study programme commence in Estonia. The TRP is granted for entire duration of your study programme that is: For under graduate courses the temporary resident permit is granted for 3 years and for post graduate courses such as master 2 years.
After Arriving in Estonia
After arriving in Estonia the students are required to register their residence address at local police station or local government authority in Estonia within one month of their arrival in the country. The students have granted right to work part time Estonia without any further permission. The TRP can be extended depending on valid reason; the application of TRP extension must be submitted at least two months before the previous TRP expires.
Study Abroad Consultants
The study abroad consultants have experience in immigration process and are updated about newest visa policies. The majority of students planning to study in abroad have to go through various detailing, documents arrangements and step to step procedure that can be quite intimidating and without any guarantee of success. By taking services of professional and registered study abroad consultants, the student can of visa application success but save themselves from wasting money and time. In fact, study abroad consultants can take considerable load off the shoulders of students and make them go through this complex visa procedure with higher chances of success. . The registered study abroad consultants in providing their services in various cities of Pakistan are enlisted in this section.
X
FREE STUDY ABROAD

Free study abroad expert advice