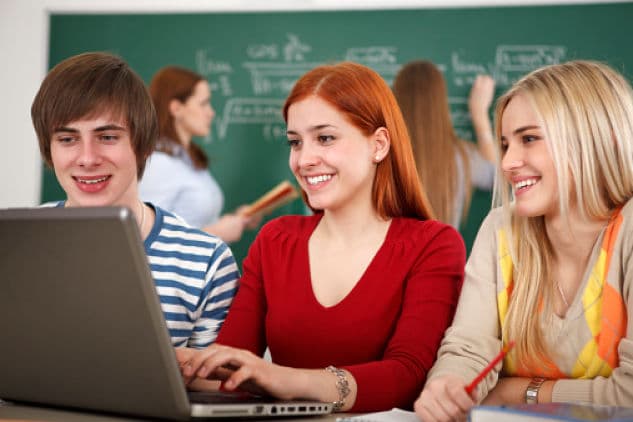 You might have never heard of the term 'e-society', and probably not much about Estonia before, well Estonia is a small European country located near Baltic Sea and known as an e-society. Estonia is digitalized and modernized nation which is taking the best outcome from technological advancements of 21st century through introducing e-residency, e-tax payments, e-health, e-parking and 99% of Estonia's baking is done through online sources. Estonia is home to Skype inventors, it is home to largest number of start- up companies in Europe and it is ranked at 1st position for best quality of air in 2013 by World Health Organization. Excellent innovation and research facilities in higher education institutions, an established IT sector and plenty of business start-ups opportunities and has also been declared as the Best Performing Economy in Europe, Estonia is though small in area but definitely not in opportunities. Located near Latvia and Russia, Estonia does not have dense population which makes it easier for natives and foreigners to get hold of opportunities. Here are our reasons to why study abroad in Estonia:
Excellent Performance of Higher Education Institutions:
World Ranking of Estonia's Education System 2021
As per the Programme for International Student Assessment survey in 2010, the performance levels of Estonia's higher education institutions are one of the highest among other European countries. Estonia was ranked at 13th position for best education quality in the world by OECD. Moreover, almost 1.3% of Estonia's GDP is being spent on research and development which is helping the education system advance in high pace. Estonia's education sector has caught global attention recently for its high quality in fact it is newest discovery in Europe for study abroad aspirants from all over the world.
Overview of Estonia's Education System
The Estonian nation is very keen about the quality of education and almost 89% of its populations own a high school degree. The first university of Estonia, the University of Tartu was established in 1632. Estonia has made incredible advancement in IT and Science fields and there are many institutes that have expertise in applied sciences. Estonia is European Union member and a Schengen state; the degrees offered by Estonia's institutes are recognized at global scale and regarded with prestige.
Education Structure in Estonia
The higher education structure of Estonia include research based activities, classroom interactions, lectures, workshops, surveys, group studies, training sessions and individual skill grooming focus. Since Estonia is not densely populated, each student is given due ad required attention in the classes and by teachers.
Post Graduation Opportunities in Estonia for Pakistani Students 2021:
It is obvious for foreign students to consider staying in a country where they have spent a few years for studies. Estonia offers 6 months visa extension to foreign students in case they want to find an employment there. It is evidently one of the biggest attractions for foreign students and recently the average of international student enrollments in Estonia has risen to 20%. The international student's population is diverse; students from India, UK, Germany, Russia, Pakistan, Sweden and Latvia are studying in Estonia. An annual job fair is organized in Estonia specifically for foreign students in an effort to bring recruiters, companies and fresh graduates together in one platform and assist students in attaining job in a convenient way. Estonia is not mainly an English speaking country but English is widely spoken and for finding a job language barrier is not hurdle for foreigners.
An Innovative and Intelligent Community:
Estonia is the first country in the world to introduce online voting nationwide. Among all other European countries, Estonia is certainly ahead of time and facilitating its citizens with modern technology based services. Everything in Estonia from grocery to registering a company is just done in two minutes. There are more numbers of start ups in Estonia per person than anywhere in the world and stemming from this fact, the universities in Estonia have introduced unique structure of study programme that is based on innovation and nourishing creative abilities of students.
A Baltic Tiger:
Estonia is referred as Baltic Tiger because of high income economy and rapid growth in various economical sectors. With high GDP per capita and non-existent public debt, Estonia is a well heeled country and offers high standards of living to its citizens. The minimum monthly salary in Estonia is €1221. The well functioning economy of Estonia welcomes foreign investments and encourages start up businesses which is huge opportunity for fresh graduates who have an innovative idea for their own business.
Student Life in Estonia:
Culture:
The modern day Estonia is blend of many ethnicities including Baltic, German, Slavic and Finnish. Majority of population is catholic Christian and the society is liberal and welcoming to different outlooks and religions. It is one of the safest country of the world with low crime rate and lesser known incidents of racism. There are many festivals annually held in Estonia and to know about the history there are museums, galleries to be visited in leisure time. Tartu and Tallinn are urban cities whereas the 50% of Estonia's areas is covered with forest result in its clean air and healthy climate.
Cost of Living:
Despite being a modern and digitalized country like Japan and Singapore, Estonia's has very affordable cost of living. An amount of 450 to 500 Euros are estimated to be required to afford living expenses of one person in Estonia. University dorm room costs about 100 Euros a month. The tuition fee of public universities for under graduate and post graduate courses range from 1600 to 2000 Euros per academic year.
Part Time Job Permission
As per the ritual and rules of European countries, students are allowed to work part time. Similar is the case with Estonia, the international students enrolled in a full time study programme are allowed to work part time during their studies but their attendance and grades should not be affected. For part time work no particular work permit is required, students have this permission through student visa of Estonia automatically.
X
FREE STUDY ABROAD

Free study abroad expert advice