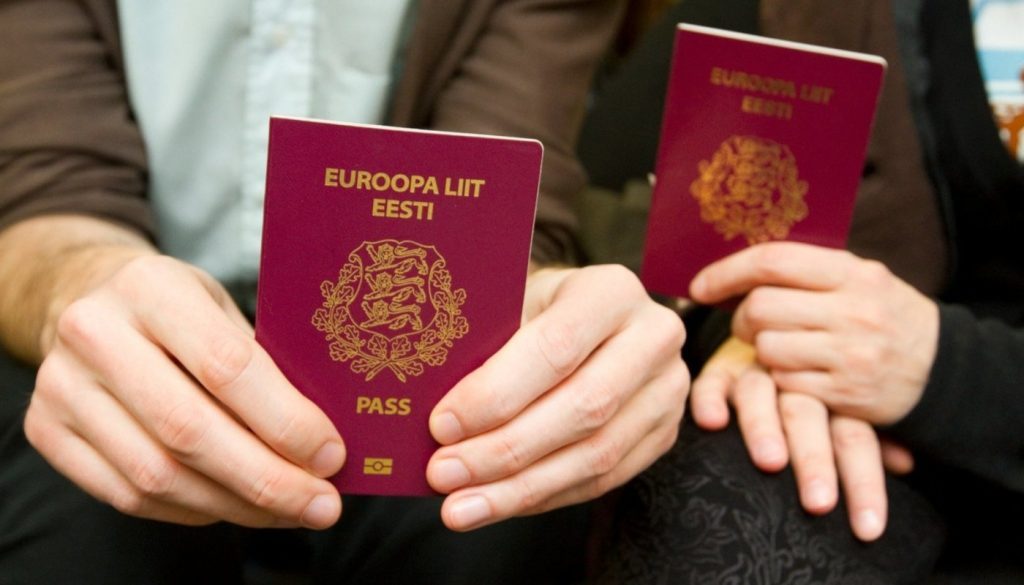 It is natural for students to get habituated with culture and lifestyle of a foreign country where they have lived for a study abroad programme. Majority of students prefer to settle down in their study abroad destinations and strive to find best possible employment opportunity after getting graduated. Estonia is one such European State that allows foreign students to stay in the country for more 270 days regardless of their nationality. In this duration the students can find employment or start their own business if they have any idea or plan. For after graduation stay, the students are not required to apply for any visa extension application, it is granted to them automatically in Temporary Resident Permit for Study Purpose Card (TRP) of Estonia according to Estonian Law. The foreign nationals can apply for following work permits after finding an employment in Estonia according to their qualification and set of skills:
European Union Blue Card:
Highly professional individuals and specialists in their respective fields are granted EU Blue Card based on their qualification and experience of work which should be at least 5 years. The candidate must have attained a 1 year employment contract from Estonia based company and the salary they have been offered must be higher than annual average gross monthly salary set by Estonia's Government. The duration of contract can be extended every year and the Blue Card holder can change jobs and can remain unemployed for 3 months duration while searching for new job.
Employment as a Top Specialist:
The foreign nationals can work as top specialists in Estonia if they have required skills, professional training or experience of work in certain sphere and employment contract with validity of 1 year duration. The salary they have been offered must be equivalent to average gross monthly salary set by Estonia's Government. The individual working as a top specialist will be granted a resident permit which will be valid till the duration of their employment contract and can be extended every year based on their employment status. The individual is also allowed to change job and remain unemployed for three months in this course of time for new employment search. The company employing the foreign national as a top specialist must have been functioning for at least past 12 months and its annual turnover has to be around 10 million dollars.
Employed as a Temporary Agency Worker:
Foreign nationals can be employed as temporary worker at local agencies or companies of the employer deposits an amount in form of fund which constitutes at least ten percent of the payroll. The employee will be granted a temporary resident permit with 1 year validity and can be extended each year.
Working at a Start Up:
For employing a foreign national at a startup company, the company must have been evaluated by expert committee at the Ministry of the Interior, has potential of business growth, it must be innovative and productive and it must have potential to make great financial contribution to Estonia's economy. If the startup company fits this criterion of eligibility it can employ foreign nationals under 1 year job contract with salary that is equivalent to average gross monthly salary set of Estonia's Government.
Working for Scientific Research:
Estonia grants temporary resident permit to foreign nationals for the purpose of scientific research if:
If the research and development activities of the inviting research and development institution in Estonia is being recognized by the Ministry of Education and Research. The research activities conducted by the said institute must be positively reviewed by the ministry or at least one of the fields of research of the institute has gained positive review.

If the research activity is going to be conducted at an educational institute of Estonia then the institute must be accredited by Government of Estonia.

The research activity must be state registered

The foreign national must have signed a contract with hosting research and development institute.

The hosting institution must pay the employee a regular monthly income that must be equivalent to average annual salary set by Estonia's Government.

The employed researchers must have health insurance for their medical treatment of any sort during the period of temporary residence.
Working as an Employee Transferred Within an Undertaking:
A foreign national can get a temporary resident permit if he/she has been transferred to a company's branch or office in Estonia from another country. The job position can be internship or other permanent designation, the resident permit will be granted for 1 year duration initially and can be extended based on employment contract status. The job position can be of a specialists, managerial position or traineeship; the duration of temporary resident permit for each post can be different from the other.
Documents Required for Applying for Work Permits of Estonia 2021 for Pakistani Students:
Health insurance coverage or contract (It can be individually bought or under employment contract)

Proof Adequate legal income

Application for temporary resident permit

Recent photographs

Original employment contract

Identity document

Invitation by employer (if the individual is currently resided outside Estonia)
By attaining any of above mentioned employment permits, the foreign nationals can work in Estonia on temporary resident permit. Most of the employment contracts are granted for 1 year duration initially and each year the contract and temporary resident permit can be extended. After residing in Estonia for 5 years duration on temporary residence the foreign nationals are allowed to apply for permanent residence of Estonia. The procedure to attain permanent residence of Estonia is as:
Permanent Residence of Estonia
Any foreign national who has completed 5 years of legal stay in Estonia on employment basis or others and held a temporary resident card all along this duration can directly submit an application for long term permanent resident permit of Estonia at immigration office. For the students who have studied in Estonia the years they spent for education purpose will also be included in this 5 years PR permit condition. But the years students spend in Estonia for educational purpose will be divided by 0.5 meaning if you have stayed in Estonia for a study programme of 4 years duration, it will be counted 2 years for permanent residence 5 years condition. Along with 5 years stay condition, the applicant must fulfill the following criteria to attain a permanent resident permit as well:
You have temporary resident permit

You have a residence in Estonia for your stay

You have legal source of income and adequate monthly salary

You have health insurance coverage

You have required command over Estonian language
Your application for permanent residence of Estonia will be submitted at a Police and Border Guard Board service office. The application can be submitted through online means if your fingerprints documents have been registered recently. The following documents will be submitted along with PR application:
Completed and signed application form (the application form can be filled online ad then downloaded for printing)

Identity documents (your national valid passport)

Color photographs which must be recently taken

Proof of legal income (the salary receipts or business turn over documents received in last 6 months duration)

Proof of paid state fee (the fee can be different according to age of applicant)

For PR of family members and children of applicant additional documents will be required

The applicant and family members residing in Estonia along with them will receive a PR card within 30 days if the application is approved.

The PR application can take 2 months for processing and verification.
Citizenship of Estonia
After living in Estonia for eight years, the foreign nationals can apply for citizenship of Estonia through neutralization. Other means of attaining citizenship of Estonia are by marriage, by birth and by descent.
Attaining Citizenship of Estonia by Marriage:
If a person is married to an Estonian national can apply for citizenship of Estonia after being married for three years.
Attaining Citizenship of Estonia by Descent:
If any of candidate's parents are Estonian citizen, the candidate will be granted citizenship of Estonia by descent automatically.
Attaining Citizenship of Estonia by Birth:
The children born in Estonia are eligible for Estonian citizenship if any one of their parents are Estonian Citizen at the time of their birth.
Attaining Citizenship of Estonia by Neutralization:
To attain citizenship of Estonia by neutralization the candidate must meet following criterion:
The applicant's age must be over 15

The applicant must provide legal proof that they have stayed in Estonia for last 8 years and the last 5 years of their stay must be on permanent resident card.

They must have knowledge of Estonian language. The candidate will take an exam to prove their command over Estonian language. Those who have completed a higher education degree or graduated from Estonian speaking high school are exempted from this exam.

The candidates will also be required to take an exam to prove their knowledge about Estonian constitution.

They must have an adequate source of income

The candidates will also be required to take a oath of loyalty

The citizens of Estonia can work and start a business anywhere in Estonia and EU countries without requiring a resident permit.

The candidates will give up their previous nationality

Proof of permanent accommodation must be provided as well
X
FREE STUDY ABROAD

Free study abroad expert advice