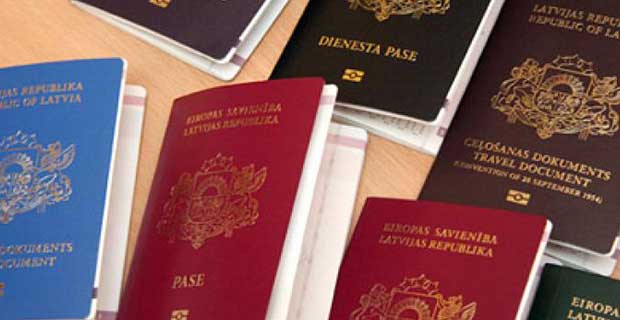 Latvia, the pearl of Baltic Sea is a Schengen State and European Union Member. Due to its strategically important geographical position, Latvia attracts investors from around the globe. Latvia is economically established country with high incomes and GDP rate. Post graduation work opportunities hold a pivotal importance for international students studying in abroad. Therefore, majority of students studying in Latvia want to have employment there, in fact Latvia has relaxed its immigration policies since 2010, now expats intending to stay in Latvia have to meet minimal financial requirements.
After completion of degree from Latvian University, the foreign national students have to acquire an employment contract from Latvian based company with no compulsion of job type and minimum salary. Most of the Latvian universities engage their students in internship programmes related to their courses during summer holidays organized at local companies and firms with purpose of delivering required professional experience to students. Finding a job in Latvia post graduation from Latvian University becomes accessible especially after gaining experience through internships.(Read Admission Requirements of Latvian Universities Here). The process of attaining work permit, permanent residence and citizenship of Latvia is explained in this article:
Work Permit of Latvia Post Graduation 2020 for International Students
The student visa of Latvia expires as your study programme completes and you have to exit Latvia after completion of your degree successfully. If they have found an employment contract the below mentioned steps are to be followed to attain work permit of Latvia.
Steps to Attain Short Term Work Permit of Latvia for Non-EU/Third Country Nationals:
The employer will register a required job position/vacancy in his company at Employment Agency

Upon selection of employee, the employer will submit an application at Office of Citizenship and Migration Affairs for inviting employee (the third country national for said vacancy) in Latvia. Other documents to be submitted along with application are employment contract and academic transcripts and qualification details of selected employee.

If the Office of Citizenship and Migration Affairs approves the application. An invitation letter on the name of employee will be issued. The employee will visit Latvian Embassy or Consulate at their country and submit required documents for visa. The right to work is granted in visa.

After arrival in Latvia, the employee will register their name as a tax payer at State Revenue Service.
Steps to Attain Long Term Work Permit of Latvia for Non-EU/Third Country Nationals:
The employer will register the required job position/vacancy details in his company at Employment Agency

After selecting employee from third country, the employer will submit a application for invitation at Office of Citizenship and Migration Affairs along with employment contract, job position details, qualification details and academic transcripts of selected employee.

If the Office of Citizenship and Migration Affairs approve the application after verification, an invitation letter will be issued on the name of employee.

The employee will visit Latvian Embassy or Consulate located in their country after receiving invitation letter and submits documents for Latvian resident permit and employment permit. The resident permit will be issued with right to work by Office of Citizenship and Migration Affairs.

After arriving in Latvia the employee has to register their name as tax payer at State Revenue Service.
Required Documents for Latvian Work Permit 2020 for Pakistani Students:
Valid Passport

Two recently taken passport size photographs

Completed and signed employment permit application form

Medical examination certificate (stating the applicant is in good health and is not suffering from any disease that is contagious to general public)

Visa application fee paid receipt

If the applicant is taking spouse and kids along they will provide marriage certificate and relevant birth certificates of children

Employment Contract

Invitation Letter from Employer

Letter of intent from employer
Terms and Conditions of Latvian Work Permit:
The employer hiring a third country national as an employee both on short term or long term basis has responsibility to provide health care and accommodation to them. If the employment contract remains intact, the work permit can be renewed after one year. The long term work permit holders also receive temporary resident permit of Latvia. If the employee changes job they will show no objection letter from previous employer and employment contract from new employer. The third country nationals can take more than one employment at a time but the immigration department has to be informed by the other employer as well. During this duration by proving enough financial means to afford expenditures of spouse and minor children, the third country national living on work permit can invite their family to live with them in Latvia, the family will be granted resident permit as well which will have same duration validity as employee's resident permit. The employment contract can be extended for five years duration. After residing in Latvia for 5 years continuously on valid resident permit the third country national can apply for permanent residency of Latvia. Since Latvia is in Schengen agreement, the resident permit and work permit holders can visit other Schengen states without visa and can stay there for 90 days period.
Permanent Residency of Latvia 2020
A third country national who had resided in Latvia for past 5 years on legal basis can apply for permanent residency of Latvia. The permanent residency card is valid for 5 years duration. The candidate will submit following documents at Office of Citizenship and Migration Affairs in Latvia for permanent residency card:
Valid passport (with details of previous visa stamps and resident permit stamps indicating 5 years long legal stay in Latvia).

Residence address in Latvia

Candidate's personal details including marriage, children, parents, qualification, knowledge of languages

Tax payment documents

Proof of finances (previous employment details, received salary details, present employment contract details)

Confirmation from legal authorities of Latvia that the candidate has clean criminal record and during his stay he has been following rules of regulations of Latvia as responsible citizen.

Health insurance policy (if supported by employer, the details of health insurance coverage paid by employer)

Permanent Residency application form completed and signed

The candidate must prove his proficiency in Latvian language, knowledge about Latvian history and culture. To prove proficiency in Latvian language a test might be taken by immigration department.
Rights of Permanent Resident:
According to new revised laws, the permanent resident card holders of Latvia are not required to spend a certain amount of time in Latvia at any case to keep their PR residency. (It was earlier a requirement to stay in Latvia for at least 6 months every year to keep PR visa intact).

Permanent residence has 5 years validity but it shall be registered every year.

The Permanent Resident card holders can freely travel to other Schengen states and stay there.

The PR Card holders have no restriction of holding one employment contract and informing about current residency to immigration department; they can live anywhere in Latvia and do any kind of employment.

The spouse and minor (under 18 years aged) children of permanent resident holder are granted PR residency as well.
Citizenship of Latvia 2020
After living in Latvia for 5 years on permanent residency card, the holders of PR cards and their family can apply for citizenship by neutralization of Latvia.
For citizenship of Latvia the PR Card holders must meet following requirements:
The applicants are required to provide details of their residence in past 5 years.

The applicants must prove a certain proficiency in Latvian language, must have knowledge about Latvian Constitution, they must have learnt the text of Latvia's national anthem and knowledge about Latvia's history and culture.

The applicants must prove their source of income is legal

The applicants have to provide documented proof of the renunciation of their previous citizenship by providing expiration permit if it is law of their native country, Refugees or stateless persons have to prove they don't have any other citizenship.

The children under 15 years of age living in Latvia with their parents will be granted Latvian citizenship along with their parents.
X
FREE STUDY ABROAD

Free study abroad expert advice