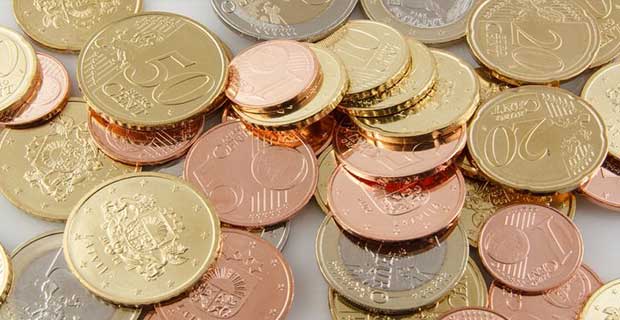 Latvia is referred as a hidden treasure and best kept secret of Europe. Though not as famous as other European countries like the UK and Sweden, Latvia is nonetheless charming, it has vibrant and radiant cities, serene and alluring sceneries, globally recognized and acclaimed higher education institutions, moderate climate and long standing history to be travel through while you study. The chief and most appealing factor to declare Latvia as one of the best choices among European countries to complete your study abroad degree is definitely cheap cost of living and tuition fees. In fact, it can be regarded as the most inexpensive country to live in Europe as an approximate amount of 450 to 600 Euros is enough to bear monthly expenditures of one person in Latvia. Latvian Universities hold a prominent position in world university rankings because of their cutting edge academic and research facilities. We have assembled this section to give an elaborated estimate of living and study expenses in Latvia for your study abroad planning. (Read Admission Requirements of Latvian Universities Here)
Study Expenses in Latvia 2021
The tuition fees of Latvian universities are very reasonably structured making it affordable for international students. The tuition fees of private universities are higher than public universities and for each academic level and study programme the cost varies. The average tuition fees in various Latvian Universities for under graduate and post graduate levels are as:
Public Universities of Latvia 2021 for Pakistani Students
Under Graduate Full Time Study Programmes:
Computer Science: 2200 Euros per year

Business Administration: 2750 Euros per year

Dentistry: 13000 Euros per year

English Philology: 2750 Euros per year

International Economics and Commercial Diplomacy: 3080 Euros per year

Modern Language and Business Studies: 3000 Euros per year

Medicine: 58500 Euros for entire degree programme

English Language Teacher: 2800 Euros per year
Post Graduate (Masters) Study Programme:
International Business with specialization in Export Management: 2365 Euros per year

Educational Sciences: 3700 Euros per year

Orientalistics: 3000 Eros per year

Engineering and IT Courses: 2200 to 4000 Euros per year

Medicine: 7,000 to 15,000 Euros per year

Business Administration and Management: 6,000 Euros per year
Post Graduate (PhD) Study Programme:
Mathematics, Biology, Economic, Literary Sciences: 3,400 to 4,000 Euros per year
Management Sciences: 2,276 to 3,000 Euros per year
Private Universities of Latvia 2021
Under Graduate Programme: 3,600 to 6,000 Euros per year

Post Graduate (Masters) Programme: 2,500 to 3,500 Euros per year

Post graduate (PhD) Programme: 2,000 to 4,000 Euros per year
Living Expenses in Latvia 2021
As per the Latvian resident permit requirement, the foreign students have to show through his/her bank statement that they can spend an amount of 450 Euros per month on their living expenses during their stay in Latvia. By estimating the monthly amount requirement indicated by Latvian Immigration Department for students, an amount of 450 Euros is enough for one person to afford day to day expenses and accommodation in Latvia. This amount is considerably low than other European countries and adding that a student is allowed to work 20 hours a week part time in Latvia, the student can even save some amount for their tuition fee payment. The living expenses are entirely dependent on a person's spending habits and general life style, for students living in abroad the financial back up is usually limited. In fact, studying in abroad is a great chance for a student to manage their expenses and take responsibility of their lifestyle and start earning by doing part time jobs which altogether shape students in becoming independent, organized and learned individuals.
Accommodation:
The accommodation offered by universities would be the most cheap cost option for foreign students. Private rentals are usually out of range for students unless they earn a good amount through part time job or have sufficient financial resources. The accommodation cost will be different in various locations of Latvia depending on their proximity to central city and public transport. The average accommodation cost in Latvia is as:
A Single Room or Shared Room in University Dormitory: 70 to 120 Euros per month

Studio Type Apartment or One Bed Room Flat: 250 to 300 Euros per month

Shared Flats: 120 to 250 Euros per month for per person

3 Bedrooms Apartment in Central City: 570 Euros per month

3 Bedrooms Apartment Outside City: 370 to 400 Euros per month
Food:
Basic menu meal for one person in an inexpensive restaurant: 7.00 Euros

Basic menu meal for two persons in mediocre restaurant: 37.00 Euros

Combo meal for one person in McDonalds and Mc Meal or equivalent Fast Food Chain: 5.00 Euros

Half Liter Water Bottle: 0.70 Euros

1 Liter Fresh Milk Bottle: 0.89 Euros

A Loaf of Fresh White Bread: 0.81 Euros

1 Kg White Rice: 1.26 Euros

Dozen Eggs: 1.61 Euros

1 Kg Local Cheese: 6.17 Euros

1 Kg Chicken Breast Meat: 5.00 Euros

1 Kg Beef Meat: 6.91 Euros

1 Kg Apples: 1.05 Euros

1 Kg Bananas: 1.31 Euros

1 Kg Oranges: 1.45 Euros

1 Kg Tomatoes: 1.67 Euros

1 Kg Potatoes: 0.46 Euros

1 Kg Onions: 0.45 Euros
Transportation:
One way ticket of local transport: 1.15 Euros

Monthly pass of local transport: 50.5 Euros

1 Km travel tariff in Taxi: 0.66 Euros
Other Expenditures:
Monthly utility bills of electricity, gas, water, heating: 160 Euros

Monthly internet connection of 60 Mbps speed cost: 15.52 Euros

Monthly fitness club membership cost for one person: 34.11 Euros

Cinema ticket one seat: 7.00 Euros

Prepaid mobile card tariff 1 min call: 0.08 Euros
Health Insurance Coverage:
The foreign students enrolled in a full time study programme in Latvian Universities that last longer than 6 months are required to purchase health insurance coverage. Health insurance coverage will be purchased for the entire duration if your stay in Latvia. The students can purchase health insurance after arriving at Latvia from their university or from private insurance company. The insurance coverage can be around 30 000 LVL.
X
FREE STUDY ABROAD

Free study abroad expert advice