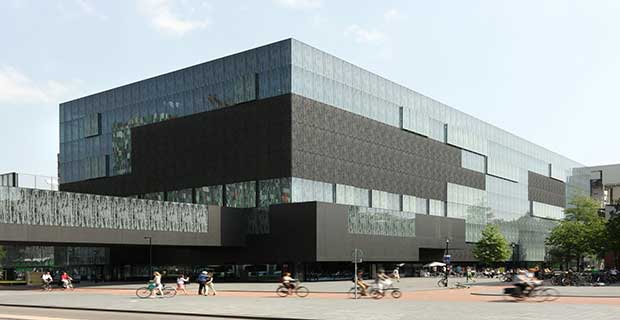 Netherlands has high ranking universities and international standard higher education system tempting thousands of international students from all around the globe to enroll there. The Dutch Universities are well known for innovative and broad based curriculum design and modern teaching methodologies befitting the demands of recent times. Netherlands is culturally diverse and multiethnic country which offers safe abode to all people and freedom to live life according to their will. The land of tulips and windmills; Netherlands has an incredibly enchanting landscape and world's best air quality. Moreover, it is one of the highest earning economies of Europe and economically established country with plenty of career opportunities for fresh graduates. If you have decided upon studying abroad in Netherlands, the following guide will help you in understanding entry requirements of Dutch Universities:
Choosing a Right University in Netherlands 2020
The Dutch Universities are managed and funded by the government itself which ensures the education quality is not compromised. While choosing a university in Netherlands you must compare the tuition fee and pick the one offering most affordable. The merit requirements for admissions of each university for Non-EU and EU nationals are also different so make sure you meet the eligibility criterion of the university you choose. If you have done your previous degree from outside Europe than your degree must match Dutch standards of education for admission in further academic level. The requirements for admissions are country specific in Dutch Universities so you must do detailed research and explore all the choices before picking the best university for you till the admission deadlines. Based on your academic records, do check if the university you are applying admission at offers any scholarship opportunities for which you can apply.
Choosing an Apt Study Programme:
The Dutch Universities offer plethora of English taught programmes and in fact English is the second most spoken language in Netherlands. Netherlands is home to world's most renowned and top rated MBO (middle-level applied education) vocational institutes, HBO (higher professional education) universities and research universities. The degrees offered by each type of higher education institute are globally accredited and acclaimed for their quality. It is better to short list a number of study programmes you find most interesting and that are related to your previous education. Committing to a long term study programme that is entirely different from your previous studied streams will be hard to understand therefore go for the one that enhances your previous set of skills. Each study programme has its own certain subject wise minimum grades requirements and merit which can be different from the other, you will pay admission fee for submitting application of each study programme so make sure you meet the eligibility criterion or else your fee will be wasted.
The eligibility criterion for admission in Dutch Universities is country specific. The nationals of each country applying for admission at Dutch Universities have to meet Nuffic degree requirements. The Nuffic is an independent organization which partners with Dutch Ministry of Education, Culture & Science in evaluating degrees and diplomas from foreign education institutes for admissions in Dutch Universities and higher education institutes. According to Nuffic, the Pakistani students have to meet following merit requirements for admission in Dutch Universities.
For Admission in Under Graduate Study Programme:
The students must have done Higher Secondary School Diploma with at least C grades. In Dutch education system it is considered HAVO diploma (NLQF 4/EQF 4). If your degree grades do not meet Dutch minimum academic requirements, you can give an entry examination on passing of which your admission will be dependent. For science related courses, the degree requirements and minimum subject requirements are more specific and demanding. For example for admission in IT or Engineering course, the students must have studied mathematics and physics in high school, the minimum grades for accepting admission varies from university to university.
For Admissions in Post Graduate(Masters) Study Programme:
The students must have done 3 years or 4 years duration Bachelors (honors) degree with good grades for admission in masters study programmes. In Dutch education system, Pakistani Bachelors Honors Degrees is considered HBO bachelor's degree or 2 years WO (NLQF 6/EQF 6).The students who do not meet this criterion can sit give an entry examination or enroll for one year or two year duration preparatory course.
For Admissions in Post Graduate (PhD) Study Programme:
The Pakistani students must have done 4 years duration Bachelors Honors degree and 2 years duration Masters degree for admission in PhD study programmes at Dutch Universities. Interview, research proposal and recommendation letters are admission requirements for admission in doctorate programmes.
The applicants who are nationals of non-English speaking countries are required to provide English language proficiency test certificate for admission in English taught courses at Dutch Universities. For English taught courses, the language requirements are as follows:
IELTS: minimum 6.5 overall bands are required.

TOEFL: minimum scores required are 550 in (paper based) or 213 in (internet based).
For admissions in Dutch taught courses, the students pass Dutch TUL intermediate exam or hold a Dutch NT2-II diploma.
How Pakistani Students can Apply in Netherlands Top Universities 2020?
All candidates can apply directly at their chosen Dutch university's website for admission after checking admission requirements.
Required Documents:
Photocopy of candidate's valid passport and national identity card

Recently taken passport size photographs

A personal statement written by the candidate in English language containing 500 to 800 words. The personal statement will demonstrate candidate's professional goals after graduation and why they are choosing certain study programme and why they are chosen the university at where they are submitting admission application.

Transcripts of academic records i-e diplomas, certificates, degrees, (must be translated in either Dutch or English language)

Photocopies of previous degrees attested by granting authorities.

Proof of Language Proficiency (Dutch or English)

Proof of application fee payment (it can be around 50 Euros)

Motivation Letter

Letters of Recommendations

Updated CV (for research oriented post graduate study programmes)

Sample of academic essay or work (research proposal for post graduate study programmes)
Applications Deadlines:
It is best to stay connected via web with your chosen Dutch Universities for updates on admission intakes and final deadlines of applications. Because the admission deadlines may vary for program to program and also depends on the university you are applying at. In general, the admission intakes of most of study programmes in Dutch Universities begin in from May 1st and some universities also start to take applications from February to March.
Letter of Acceptance:
After submitting your application successfully, your chosen Dutch university will evaluate your application and academic eligibility for admission. The admissions are granted on merit basis and on number of seats available for certain study programmes. The universities obviously give priority to students with higher grades. The university can even organize Skype interview to assess candidate's academic abilities but not in all cases. After evaluation, if your application is approved, the university will issue you an acceptance letter from university stating that you have been granted admission. After receiving acceptance letter from university, you will confirm the university's admission offer by sending them confirmation letter and submit tuition fee. You will purchase health insurance coverage that can be purchased from your hosting university or from any private or public Dutch health insurance company. Based on your country, you will apply for student visa or resident permit for Netherlands.
X
FREE STUDY ABROAD

Free study abroad expert advice