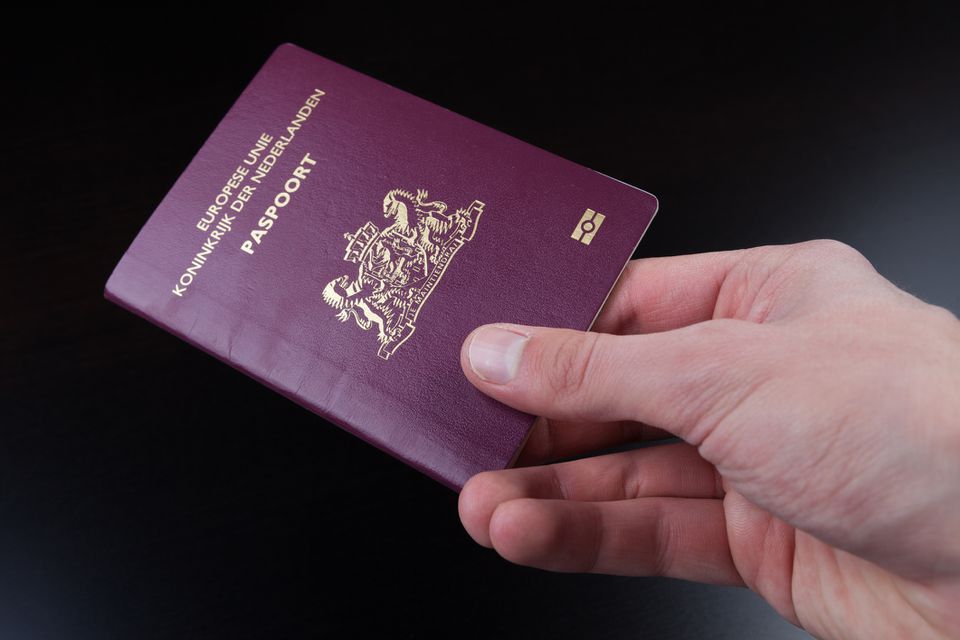 Netherlands; the country with beautiful tulips fields and windmills is often referred as gateway to Europe because of its central geographical location. It is a densely populated country with high income economy and living standards, Netherland's higher education system is considered one of the best among European countries and it has few of the world's top ranking universities. The admission requirements of Dutch Universities are not particularly demanding but students have to meet Dutch education standards to study in Netherlands. The Dutch Government is quite generous towards foreign graduates; it allows foreign students to stay in the country for another one year after graduation for job search. If you have selected Netherlands as your study abroad destination, the following section will guide in applying student visa for Netherlands:
Types of Visas for Netherlands:
If your study course has shorter than 90 days duration, you will apply for Schengen visa which also called short term visa. If your study program has longer than 90 days duration, you will apply for MVV (Long Term Visa) for Netherlands.
Visa Process after Getting Acceptance Letter from University in Netherlands:
After getting acceptance letter from an accredited university in Netherlands, your student visa process will commence. For Pakistani students, your hosting university in Netherlands will apply for student visa and resident permit on your behalf through the Dutch Immigration and Naturalization Service (IND). The permission for MVV (Long Stay Visa) will be processed within 3 months duration so can expect MVV to be issued after three months.
Making an Appointment at Netherlands Embassy or Consulate Located in Your Cuntry:
After university's request for your student visa and resident permit is approved you will be required to make an appointment to Netherlands Embassy or Consulate located in your country. The students applying for study visa of Netherlands will apply for MVV visa. The Embassy will take your biometric information (fingerprints, extra identification, pictures) during your visit and inform you about requirements for visa. The Embassy will also call you for an interview during visa process.
Required Documents:
Completed Visa Application Form

Valid Passport of Applicant

Two Recently taken Photographs

Birth Certificate of Applicant

Transcripts of Academic Records

Official Letter of Acceptance from Your Hosting Dutch University

Document Explaining Your Complete Study Plan ( your curriculum and lectures details and study programme duration)

Proof of Financial Resources (Bank statement proving that you can spend 870 Euros per month for entire duration of your stay in Netherlands)

Travel Ticket Booking To and From Netherlands

Health insurance Coverage

Visa application fee payment (317 Euros)

Medical Health Examination certificate (the Embassy will inform you about its accredited medical institutes in your country from where you can do your medical examination. The applicants must be free from any infectious disease, tuberculoses ,Hepatitis etc)

Attested Photocopies of Academic Certificates from Granting Authorities

Biometric Details

Clearance Letter from Police Station (proving the candidate is not involved in any criminal offence or does not have any criminal case registered against his/her name)

MVV visa (sent by your hosting university)
Resident Permit of Netherlands for Students
Once you have entered to Netherlands on MVV visa, you hosting university will apply for student resident permit of Netherlands on your behalf. They will apply for resident permit (VVR) on your behalf within 5 days of your arrival to Netherlands. They will obtain a specific fee from you to apply for resident permit. The VVR or resident permit will be valid for entire duration of your study programme in Netherlands. The resident card will be granted by a national immigration body office (IND). After that you will register your name at local council office and submit your residential address and contact details. The resident permit will allow you to travel other Schengen states for 90 to 180 days stay maximum. The resident permit stay valid for additional 3 months duration after your study programme ends in Netherlands.
Part Time working Permission to Foreign Students 2021 of Netherlands
For part doing part time work as a foreign student in Netherlands, the employer hiring you has to apply for a work permit (TWV) on your behalf. But if you are employed by your hosting university inside the campus or outside the campus for an internship related to your course, you will not require any additional work permit. For doing internship offered by your hosting university, you will only have to sign an agreement with your university. If TWW is granted to you, you will be allowed to work 10 hours a week during semesters and 40 hours a week during semester breaks in June, July and August.
Study Abroad Consultants:
The documentation and application procedures of foreign visas require precision and perfection. You will have to follow a timeline to attain student visa of Netherlands which starts with fulfilling admission requirements, attestations of academic transcripts and degrees, attaining language proficiency certificate, submitting documents and completing application form and all this on given deadline of university. Then further procedure includes arranging required documents for visa and fulfilling formalities of Embassies. Since it is first time for most of the students to go through such rigorous and time consuming official process, they often fail to do their application submission with perfection and on time which results in cancellation of visa or delay. The study abroad consultants are trained and experienced professionals who are well aware of this visa procedure because they deal with study abroad aspirants on regular basis. You can take their services and save yourself from much of the trouble and wasting of money. They can show the easiest and most effective way to arrange your visa documents and prepare you for interviews and post visa formalities. The study abroad consultants working professionally in various cities of Pakistan are enlisted in our consultants section, you can take their assistance and advise regarding visa procedure of Netherlands's student visa.
X
FREE STUDY ABROAD

Free study abroad expert advice