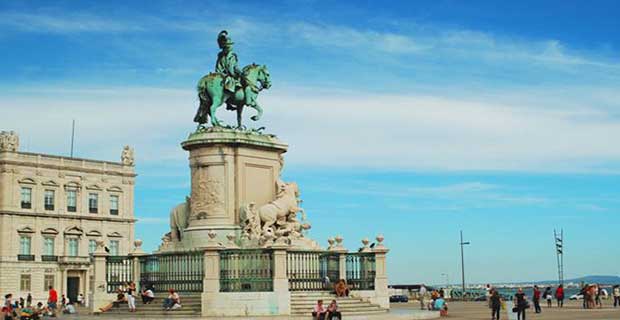 Portugal is one of the oldest nations of Europe, its history is 800 years old and it had been ruled by the Romans, Arabs, Celts, Phoenicians and Berber civilizations. The reigns of diverse civilizations on Portugal has shaped Portugal's cosmopolitan outlook and influenced its globalized status. Though sparsely populated but historically abundant state of Portugal has scenic landscape, Mediterranean climate, blend of modern lifestyle with base of old culture, world recognized education institutions, developed economy and low crime rate. It is one of the least expensive countries in Western Europe and the 18th safest country in the world. Studying abroad in Portugal is journey of exploring the history of Europe, attaining high quality education, learning cosmopolitan outlook and sculpting your professional career by attaining all inclusive knowledge. Here are the reasons advocating why Portugal can be best study abroad destination for international students:
Exceptional Higher Education Institutes in Portugal 2021
The higher education institutes like other European countries have Bologna process of education for quality assurance. The degrees offered by universities of Portugal are recognized worldwide and are considered parallel to that offered by institutes of UK and Ireland. The Portuguese government has made immense investments and reformations in higher education sector of the country in past few years to elevate their quality and international accreditation.
Rankings of Portuguese International Universities 2021:
The efforts and improvements in universities have raised their track records earning Universidade NOVA de Lisboa, Universidade Católica Portuguesa (UCP) and University of Porto (FAUP) top positions in QS world university rankings.
Affordable Tuition Fee:
The tuition fee in Portugal is affordable than the average in Europe, the public universities charge 1,500 EUR per year or less than it for a Bachelor's degree course and the private universities charge nearly 4,000 EUR per year for Bachelor's degree course.
Affordable Cost of Living in Portugal
Despite being one of the most favorite tourist spot, Portugal is one of the cheapest cost countries in Western Europe. As per estimation, in 895.33 Euro you can manage your monthly living expenses in Lisbon and other main cities of Portugal quite well, in fact you can do saving because the country offers student discount on purchasing almost every commodity. You can travel and explore museums, visit tourist sport on your students pass without needing to pay for ticket.
Post Graduation Work Visa of Portugal 2021
Portuguese government is running several work permits programs for graduates who have studied in Portugal and belong to EU or Non- EU countries. There is Short-term Portuguese work visa, Long-term Portuguese work visa and Training and volunteer work in Portugal visa that can be attained based on your employment contract. There are many start-ups businesses and multinational companies in Portugal that offer internship positions to fresh graduates and if not in Portugal, you can travel to other European countries and try your luck. Having lived in Portugal for your education, it opens doors of many career opportunities for you not only Europe but around the globe as the degrees attained from Portuguese institutions have global acclamation.
Small Country Big Adventures
This small country located near the Atlantic Ocean has so much in store for the adventurer in you. Whether you live in Lisbon or Porto, beaches are just 20 minutes walk away. In this scenic country, you can go hiking in mountains, sun bask in beaches, enjoy the vibrant night life and explore the traces the rich historical roots of Portugal through museums, street sculptures and Roman architecture. It is a paradise for foodies, especially for non vegans, the Portuguese food has flavor of different cousins it includes spicy meats, eggs, fish, salt cod and grilled sardines and Portuguese desserts are famous among tourists for their unique and delicious taste. You can make trip around the city in Metro ride in just 1.75 Euros.
X
FREE STUDY ABROAD

Free study abroad expert advice