Study abroad in Portugal for Pakistani students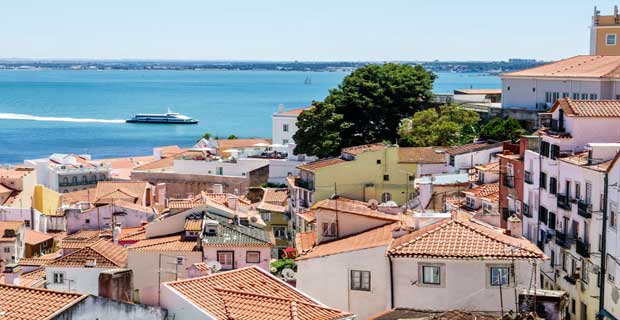 The enchanting beauty and temperate climate combining with affordable living cost and modest tuition fee are awe inspiring features of Portugal tempting international students to choose it as their study abroad destination. Moreover, the value of Portugal's visa is high rated as it is a Schengen state and European Union member, studying from there open doors to many opportunities all around Europe. The Universities of Portugal own top positions in QS world university rankings and are recognized globally for their quality and curriculum structure. The historical roots and Roman architecture of Portugal is an insight into European culture which has gone through transitions over the centuries that would indeed be worth exploring all along you complete your studies. We have assembled this article to aid international students in planning their study abroad in Portugal process.
Admission Requirements in Portugal for Pakistani Students 2021
The universities in Portugal receive thousands of admission applications each year from international students belonging from different countries. The admissions are granted if the applicant meets academic and language merit of the universities as the competition is high. The specific requirements are different for each study programme and academic level. The universities also have their own set of specific eligibility criterion. The process for admission starts with choosing a university and study programme whose eligibility criteria for admissions you can meet. If you meet all the required specifications, you can submit the application online. The universities in Portugal generally require following merits:
Undergraduate Admission Requirements in Portugal Universities 2021 for Pakistani Students :
Higher Secondary School Diploma passed in at least overall 70%, Language Requirement: IELTS passed with 6.5 minimum bands, Entrance Examination will be taken by university through Portuguese Embassy at your home country and the candidate must pass the exam in good grades.
Post Graduate (Masters):
Bachelors Honors Degree Passed with Good Grades, Language Requirements; IELTS must be pass in at least 6.5 overall bands, Entrance examination is not taken by all universities,
Post Graduate (PhD):
Masters Degree with Good Grades from a renowned institute of your home country, research proposal, research experience, work experience and Language Requirements: minimum 6.5 bands in IELTS and 90-100 scores in TOFL iBT. (Read Complete Detail of Admission Requirements of Portuguese Universities in Article Here).
Portuguese Student Visa Requirements for Pakistani Ctizens 2021
You will receive an acceptance letter as you meet the eligibility criterion for admissions at your chosen Portuguese university. The acceptance letter is issued by Portuguese university and it will serve as visa invitation letter as well. The students will visit the Portuguese Embassy located at their home country and acquire the details of required documents. The documents requirements are country specific and the Embassy might call you for a visa interview. There are two visa types for study in Portugal which include C Type and D Type Visas. The C Type visa is for study programmes of less than 6 months duration and D Type visa is for study programmes of more than 6 months duration. The Embassy requires following documents to be submitted along with visa application for either of student visa type:
Proof of Finances

Acceptance letter from Portuguese University

Health insurance coverage not less than 30,000 Euros.

Proof of accommodation

Clearance letter from police station or equivalent authority proving the good character of applicant and authenticating there is no criminal offence registered against applicant.

Return travel ticket
You must prepare the necessary documents of visa at least 3 months duration before your study programme starts because the visa processing takes 2 to 3 months for approval. The visa application cost is around 30 to 35 Euros that must be paid along with visa application. As you arrive in Portugal on student visa, you are obliged to apply for resident permit of Portugal within 3 months of your visa entry date (for study programmes longer than 6 months).
Permanent Residency Procedure of Portugal
Foreign nationals can attain permanent residency of Portugal if they are married to Portuguese national, if they have lived in Portugal on work permit for 5 years and if they invest a specific amount in Portugal through purchasing land, investing in business or pledging the amount in Portuguese Bank. For international students who have completed their under graduate or post graduate degree from Portuguese university, the pathway to permanent residency is through work permit. Portuguese law does not allow an international student to reside in Portugal after completion of their degree, they must have to exit the country and re-enter on work visa if they have an employment contract. The work permit of Portugal is applied by employer who wishes to hire a foreign national. There are a few types of work permits of Portugal for foreign nationals based on duration of employment contract, qualification and skills. (Read the Details of Work Permits of Portugal for Fresh Graduates in this Article).
Study and Living Expenses in Portugal for Foreign Students
Portugal is an inexpensive country in terms of living and study cost. Despite hosting a large number of international students and tourists annually, Portugal' government is managing to keep living costs in access to all classes. The minimum wage in Portugal is 700 Euros per month which is an estimated average amount needed for accommodation, food, transportation and other expenditures monthly by one individual. The densely populated cities as Lisbon and Porto are expensive whereas Coimbra is the least expensive city of Portugal. The health insurance coverage must be purchased by students before entering Portugal on student visa which at least has to be around 30,000 Euros worth.
Estimated Study Expenses in Public Universities of Portugal for Pakistani Students:
Under Graduate: 950 to 1,200 Euros per year
Post Graduate (Masters): 900 to 1300 Euros per year
Post Graduate (PhD): 2,500 to 3,500 Euros per year
The private universities charge a higher amount of tuition fee than private universities. You can expect the average tuition fee of private university for under graduate study programme to be around 2,600 Euros to 3,200 Euros per year. Likewise, for post graduate programmes the tuition fee will range from 3,100 to 3,872 per year.
Living Expenses:
Portugal is a small country in area and almost one third of its population is inhabited in rural areas. The accommodation rents in rural areas are cheap cost and in urban cities they are expensive. But the overall food and transportation cost is in range of people belonging to all financial classes. Portugal has drawn attention of international students in such large scale mainly due to its affordability factor. The average costs of day to day edible goods and accommodation rents in Portugal are as follows:
University dorm room rent: 165 and 300 EUR per month

Studio Apartment with one room: 530 and 600 Euros per month

Home stay: 350 to 500 EUR per month.

Half liter water bottle: 0.89 Euros

1 liter milk bottle: 0.63 Euros

A Loaf of fresh white bread: 1.12 Euros

1 Kg rice: 0.88 Euros

Dozen eggs: 1.70 Euros

1 Kg local cheese: 7.26 Euros

1 Kg chicken breast: 5.38 Euros

1 Kg beef meat: 9.59 Euros
Part Time Work Permission in Portugal for International Students Criteria 2021
Non-EU students are allowed to work part time in Portugal if they are enrolled in full time study programme at an accredited university of Portugal. The Non-EU students do not need any other work permit or permission letter for part time work they have this permission in Portuguese student visa by default. The working hours allowed is 20 per week. There is no restriction on average salary for students but they are entitled to be paid at least the amount fixed by Portuguese Government. In semester breaks and seasonal holidays students can take up full time employment. For part time work the students will use their resident permit as their identity.
Post Graduation Work Opportunities in Portugal 2021 for Pakistani Students
Portugal offers post graduation work opportunities to foreign students under a limited quota. Fresh graduates from Portuguese universities are preferred by recruiters especially those who have done internship and gained required training of their professional field. But to gain Portuguese work permit the students have to get an employment contract from Portuguese employer first. They will depart from Portugal after completion of their degree successfully and then arrive back on work permit to continue working. The work permit of Portugal will be applied by student's intended employer. The employer will send invitation letter to employee and from there the procedure of post graduation work visa will start. Since Portugal is a Schengen state, the student can try their luck at finding job opportunities in other Schengen states after graduating from Portugal. The degrees offered by Portugal's universities are being recognized in all around Europe and worldwide.
Student Accommodation in Portugal
Portugal hosts a large number of international students and there are all kinds of accommodation options available. The accommodations are designed in the manner to facilitate students belonging from different continents and countries. There are halls of residence, studio apartments, flat shares and home stays with serviced and not serviced options. The rents are cheaper than other European states in Portugal so can expect your living standard to be high quality but reasonably priced in Portugal.
Health Insurance for Students in Portugal
Standard of health measure in portugal is high. If you are working, living, studying in Portugal you should have a insurance of health. And after that you are eligible for all the facilities of health that Portugal citizens have. Check out the best deals of Health packages here
Study Abroad Consultants for portugal
| | | | |
| --- | --- | --- | --- |
| | Ed-Foreign | +92-321-4426607 | Lahore |
| | HADI CONSULTANCY SERVICESS | 03334994595; 03084636368; 03348024919; | Lahore |
| | Shaheen Advisors | 03077111104 | Lahore |
X
FREE STUDY ABROAD

Free study abroad expert advice