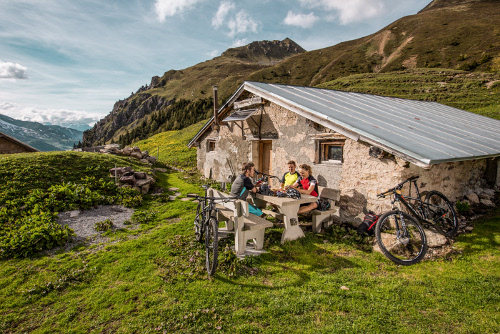 Switzerland is a very peculiar country. There are many comforts in the Standard of living in Switzerland for Pakistani students in this central European country. There are a bunch of other fascinating things that make the Swiss scene and lifestyle stand out in the world. Swiss chocolates, cheese and watches, as far as a person can tell that these are what Switzerland is best known for.
Switzerland Peoples Way of Living
The native people of Switzerland are considered to be distant and disciplined people. The people of Switzerland in general are said to be mountain people who like to stay aloof. Very often the country men in Switzerland live in the country side and do not leave that place for their entire lifetime. The youth of Switzerland are becoming increasingly fond of discovering the world and can speak English, also the percentage of the international students accommodating in Switzerland is increasing.
Pakistani students Living in Switzerland
The life in Switzerland is Quiet and the nation is considered to be extremely safe but the outsiders find it boring. Since the country is very small therefore all its parts are reachable.
During the summer season there are a lot of activities to participate in like – swimming, biking and hiking, with its overwhelmed scenery that can lure any heart. In the winter season the student can participate in the winter sports as skiing and snowboarding.
During the year there aren't much cultural events, the night life can't be considered that boring. Usually the people in Switzerland work for 8 hours a day as per their law. The market places close after 6:30 pm during week days and 7 pm during weekends.
Every other thing in Switzerland in taxable thus Cost of living in Switzerland of Pakistani students is high, any person with an average Swiss salary can easily live off of it.
Switzerland people are very cold in behavior but once friendly they will stay the same for an entire lifetime. The democracy in the region is very direct and provides the freedom of expression in far more means than other nations.
Swiss Food Products affordable for Pakistani students.
Chocolate is considered to be the national treasure of Switzerland.
Swiss cuisine combines dishes from the German, French and North Italian cuisine. However, it varies from region to region with the language divisions. Mind you, many dishes have crossed the local borders and become firm favorites of Pakistani students living in Switzerland.
Swiss culinary specialties are generally based upon the traditional type of cooking, rich in calories and fat that is more suited to outdoor activity than to a sedentary way of life. Dairy products in Switzerland, such as butter, cream, and cheese are important part of the daily diet. More recent eating habits show a growing interest in healthy food and a growing taste for exotic food in Switzerland.
Switzerland Lifestyle and Cultures appealing international students
The Swiss culture is a blend of Italian, German and French cultures. Switzerland population is a composition of Catholics and protestant churches and that reflects in their cultural aspects as well. There are many Swiss sub cultures.
The rhythm of the city life is not that uptight with the other big cities in Europe. Switzerland culture can be best describe as the migration culture, in its various forms as architecture, economy and art.
In general, Swiss are quite reserved, as much as the British. For international students living in Switzerland pros and cons they probably won't approach you or invite you until you have invited them. You can invite them over for coffee, pizza, or a grilled dinner if you want to get to know them better. You can also take evening classes or join a sports club, and yes, most importantly, learn the language.
Pakistani Students Accommodation in Switzerland
The majority of Swiss live on rent rather than buying an apartment, cottage or a bungalow. And yes, tenants are protected by excellent rights. A 100-square-meter apartment in a major city like Zurich or Geneva will start at around USD 1,500, expect to pay much more for something bigger or centrally located.
Subletting is common thing for expats who may not want to be tied to a long contract, this is the best way of accommodation in Switzerland for Pakistani students. In general, tenants behave in the most considerate of ways, for example, no noise before or after certain hours, garbage to be put out at certain times, and all separated for recycling. Recycling is a way of life in Switzerland.
Modern Day Switzerland appealing international students
Switzerland has 2 economic centers as Zurich and Geneva, and most of the population is settled in this region and the surrounding ones. The language is mostly Swiss German dialects and French.
When you see how many job vacancies are filled through the "who we know network," you will understand the importance of social networking in the Swiss society. Your absence will most certainly be noted. Probably the most important piece of advice with regards to socializing is punctuality, Pakistani student life in Switzerland will be interesting.
The citizens of Switzerland cast their votes and express their opinion at least 3 to 5 times a year on different matters. According to the Human development index, Switzerland ranks 3rd with its very high life expectancy and income per capita.
X
FREE STUDY ABROAD

Free study abroad expert advice