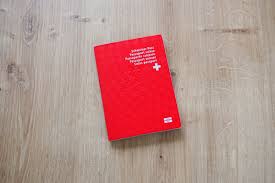 Being a Non-EU individual, you are eligible to apply for Swiss Permanent Residence Permit if you have been living in Switzerland for 10 years or more, in some cases it can also be 5 years. At the time applying for Swiss Permanent Residence, you should have a valid residence permit. The first time you apply for a residence permit to Switzerland, you will receive either a Permit B or Permit L. They are both issued for one year initially, but the Permit B can be renewed annually whereas the Permit L can only be renewed once.
Citizens from an EU/EFTA member country can get a Swiss permanent residence permit after living in Switzerland for five continuous years.

Citizens from non-EU/EFTA countries must have been living in Switzerland with a Permit B for 10 continuous years before they can apply for a Swiss Permit C.

Americans and Canadians can also apply for a C Permit after five years of continuous residence.
However, even non-EU/EFTA nationals can, in some cases, receive their Swiss permanent residence permit in five years.
It may also be possible to apply for a Swiss permanent residence permit after five years if:
You have at least a Level A2 of language skills in the official language of your canton.

If you are well-integrated into Swiss society. For example:

You have good relations with the local population

You have connections to a local association

You have not committed any crimes, depended on welfare, or have any unpaid debts.
How to Apply for Swiss Permanent Residency Permit
After five or ten years have passed, depending on your nationality and circumstances, you can apply for your Swiss Permanent Residence Permit. Just as with other types of Swiss residence permits, you apply for the C Permit at your local canton's immigration office. You have to submit your Permit C application at the canton in which you are currently residing in.
As a general rule, in order to be eligible for the Swiss Permit C, you will have to prove that you are sufficiently integrated in Swiss culture and that you can speak the official language of the canton in which you live in. You need to demonstrate level A2 in oral language skills and A1 in written language skills. You will need to take a language proficiency test to prove this. Other requirements include, proof of a clean criminal record from the Swiss police, proof you have no debt at any place you have lived in while in Switzerland; a record of employment or gainful employment, proof you have not received any social benefits etc.
However, every canton has their own requirements and conditions for issuing a Swiss Permit C. The conditions also vary depending on your social status, whether you have any children/dependents etc. So, the first thing you should do is get in touch with your local canton or a communal office. You can find a list of the Swiss cantonal immigration offices here. You will likely have to fill out an application form expressing your interest in applying for a Permit C. The cantonal authorities will then provide you with a list of documents and application forms that you need to submit so they can review your application.
Benefits of Swiss Permanent Residence Permit
You can be settled in Switzerland permanently in one of two ways, with a Permit C or becoming a Swiss citizen through the process of naturalization. Swiss permanent residence permit offers a lot of same benefits as the Swiss citizenship do, such as:
You can work for anywhere you want.

You can change jobs without permission.

You can work, study, and live anywhere in Switzerland.

You can set up a company.

You can access social assistance or welfare benefits.

You can buy real estate.

You can have your qualifications recognized, receive grants, etc.
The only things that you are not allowed with a Swiss residence permit, but you can do with Swiss citizenship, are:
Vote.

Stand for public office.

Being able to leave Switzerland for any period of time and not losing your status.
In addition, along with Swiss citizenship, come all the obligations of other Swiss citizens, Becoming a Swiss citizen is also a much lengthier and more expensive procedure, which is why most of the people are satisfied to remain in Switzerland with only a Permit C.
Citizenship in Switzerland
The very first step towards applying for citizenship in Switzerland is getting a Permit C after living for more than 10 years. If you already have a Permit C, the procedure will be a bit less lengthier than it is.
1)Follow all federal guidelines for citizenship. Applicants for naturalization must prove that they are integrated into the Swiss society and culture, are familiar with Swiss customs, and that they comply with all Swiss laws. And,
Pay your taxes

Be prepared to perform military service.

Do not break the law.

Get to know your neighbors.

Speak French, German, or Italian.

Maintain a job.

Show that you have social and personal bonding to Switzerland.
2)Meet the requirements for your canton and commune. The guidelines for naturalization vary considerably from canton to canton and commune to commune. Sometime applicants may be required to take a verbal or written exam.
All cantons have residency requirements. Depending on the canton, you have live there for around 2-8 years before you can be approved for citizenship at canton level.

If you must change cantons, you have to live in your new canton for the length of the residency requirement there, before you can apply for naturalization.
3)Pay naturalization fees. There are 3 levels of authority (federal, canton, and commune), which means there are 3 different fees to pay. The federal government charges anywhere from 50 to 150 francs for naturalization application. Costs set out by the cantons and communes can be much higher.
4)Visit your local commune office to apply in person. Gather together all your documents and information such as C-permit, personal identification, and any such other documents that helps to prove that you are meeting the requirements for naturalization. Bring these documents to your commune office, where you will complete an application. Your commune office will pass the information to the canton level, who will pass it to the federal government.
5)Wait anywhere from 1.5 to 3.5 years. The process of applying for naturalization can take a long time. In most instances, this will take up to three and a half years.
X
FREE STUDY ABROAD

Free study abroad expert advice