Study abroad in Switzerland for Pakistani students
Switzerland is a beautiful federal republic in Europe. Most people know it as a tourist spot but this is not all to it. It is definitely a famous destination for adventurers but, in addition to that, it is also one of the best study abroad destinations in the world. It has amazing higher educational institutes that along with its peaceful and amazing environment attract thousands of international students. Let's see the best things about Switzerland and its education system that will definitely make you fall in love with this country.
SEE ALSO: How to Apply for Study in France? See Complete Application Process
---
12th Best Higher Education System
Yep! Though hard to believe but Switzerland was ranked 12th best higher education system of the world for international students to study in 2018 in HESS Ranking of QS. I still believe that it is underrated because it is so much better than this. You will believe it too once you see its top universities and ranks mentioned below.
---
Best of the Universities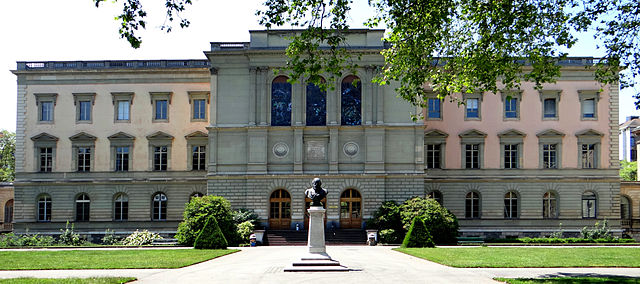 Switzerland is home to many of the world's top ranked universities. Four Swiss higher educational institutes are ranked among top 100 of the world. Best university of Switzerland is ranked 10th best of the world to study in 2018. Here see all the top universities of Switzerland and their ranks.
1. ETH Zurich - Swiss Federal Institute of Technology (ranked 10th globally)
2. Ecole Polytechnique Fédérale de Lausanne (ranked 12th globally)
3. University of Zurich (ranked 73rd globally)
4. University of Geneva (ranked 99th globally)
---
Low Cost of Education
Despite being as amazing study abroad destination as Switzerland is, its offers education at a very low even for international students. Public and private universities have a little difference in their tuition fees however average tuition fee per semester is approximately 65 thousand Pakistani rupees only. Here learn more about Study and Living Cost in Switzerland for students.
SEE ALSO: Study and Living Cost in France
---
Plenty of Scholarships
Switzerland despite being a small country offers a lot of scholarships. There are hundreds of government, institutes, organizations, foundations and individual funded scholarships and grants offered in Switzerland. Since their student population is a lot less compared to other big countries, one has easy and more chances of winning these funds.
---
World's Happiest Country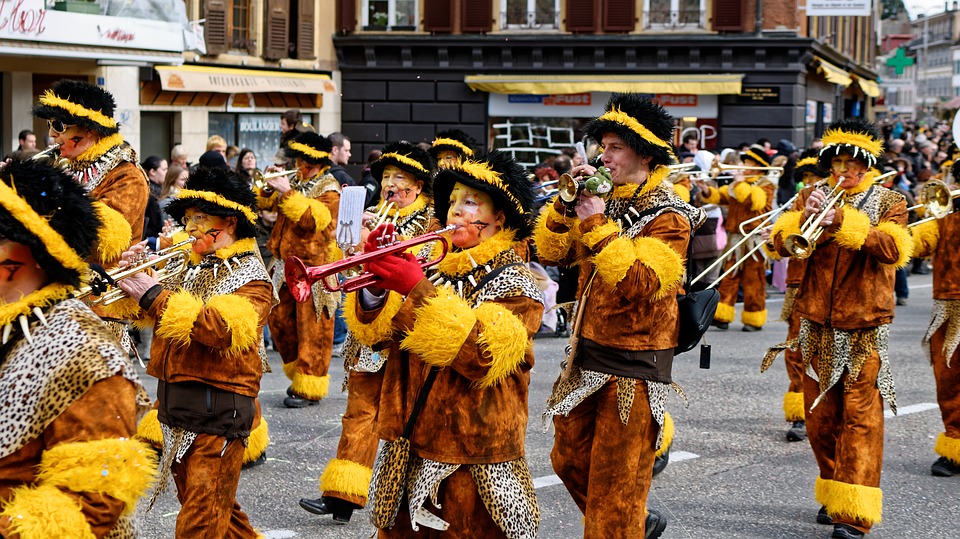 Switzerland is one of the happiest countries on Earth. In 2015, it was ranked world's happiest country in a global report. Everyone living in Switzerland is satisfied with their lifestyle, living standards and environment. You should also know the Benefits & Challenges of Studying in Switzerland.
---
World's Most Famous Inventions
Switzerland is home to some of world's most famous inventions that not many people know. It was Tim Berners-Lee that invented the World Wide Web in Switzerland in 1989. The Rolex Company invented the first waterproof watch in Switzerland. You may not care much but the great invention of Chocolate Milk was also made in Switzerland.
---
Amazing Cities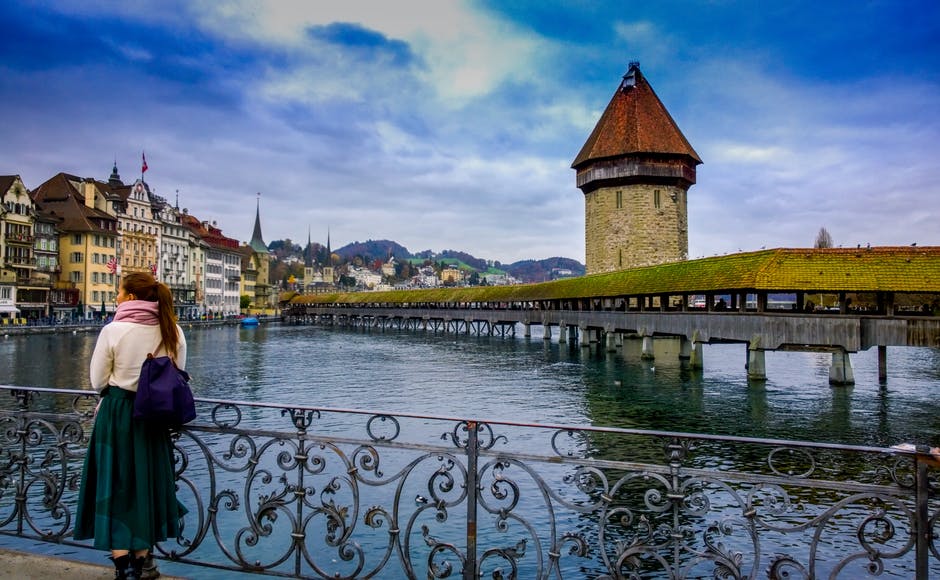 Switzerland is home to many amazing cities for not only living and tourism but also for students and their education. Most of its cities are culturally very rich, have some beautiful attractions for tourists and many globally recognized universities. Some of its most famous student cities are following. Here read about all the Best Student cities in Switzerland which you should choose to study abroad.
1. Zurich
2. Geneva
3. Bern
4. Lausanne
5. Basel
---
Lowest Crime Rate
Switzerland has the lowest of the crime rates. It is very rare that cases of violence or any crime are reported. It is ranked the 5th most peaceful country in the world. They are not the happiest country for no reason.
---
25% Foreigner Resident
If you are worried of feeling outsider in a new strange land, you will be happy to know a great proportion of Swiss population is outsider. You will find a lot foreigners living there as student or working in different fields of life. Here learn more about Students Accommodation in Switzerland.
---
Best Mathematician of Europe
According to a survey report of PISA (Program for International Student Assessment), Swiss are the best mathematician of Europe. That's right! not United Kingdom, not Germany but Switzerland. In the same survey, Switzerland was ranked 8th best country for mathematicians.
---
Four National Languages
English is becoming more and more popular language in Switzerland. However, there are other four official languages. You will find people speaking different or more than one languages. Official Swiss languages are:
1. French
2. German
3. Italian
4. Romansch
---
Third Highest Salaries
If you wish to do a part time job with studies or start living and working in Switzerland, you will be happy to know that Switzerland pays third highest salaries in the world. Though living cost of Switzerland is high, these high salaries easily cover up for it. Here learn How to Find Job and Residency to study abroad in Switzerland.
SEE ALSO: Benefits and Challenges of Studying in France
---
Over 1500 Lakes and 208 Mountains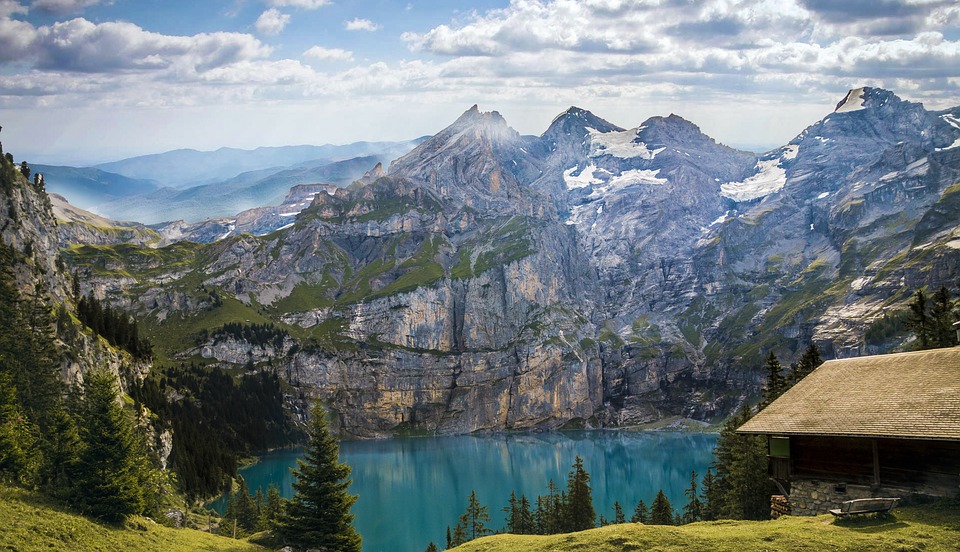 You must have already heard from somewhere how beautiful of a country Switzerland is. Its beautiful landscapes, weather, lakes and mountains make it among top tourist destinations. There are over 1500 lakes and 208 mountains in this country. Living here must be like experiencing tourist's adventurous life every day.
---
Chocolate Lovers Here
If you are chocolate lover, this is the country for you. Switzerland consumes more chocolate than any other country on the planet. And, just so you know, there are countries 233 times bigger than Switzerland.
---
You Might Live Longer
You know how people say "women live longer than men". It is somewhat true but Swiss don't exactly follow that. Swiss men live longer than men of any other country. Still Swiss women live longer than Swiss men with a life expectancy of 85.3 years while men have a life expectancy of 81.3 years (highest in the world).
I don't think there is any more reason to wait. Here learn Visa process to study in Switzerland and start packing.
---
Latest Scholarships in switzerland
Swiss Government Excellence Scholarships For International Students 2020-21
For PhD in the fields of Engineering&Technology
Apply by

30 Sep 2019

University of Lausanne Scholarship in Switzerland 2020 Masters Program
For Masters in the fields of Art & Design
Apply by

01 Nov 2019

Funded Excellence Scholarship at University of St.Gallen in Switzerland
For Bachelors in the fields of Art & Design
Apply by

19 Jul 2019
Study Abroad Consultants for switzerland
| | | | |
| --- | --- | --- | --- |
| | Bluesky immigration and students consultancy | 03041113404 | Lahore |
| | FM Consultants | +92-42 -35845016 | Lahore |
| | FnS Consultants Pvt Ltd | 03335318010 | Rawalpindi |
X
FREE STUDY ABROAD

Free study abroad expert advice