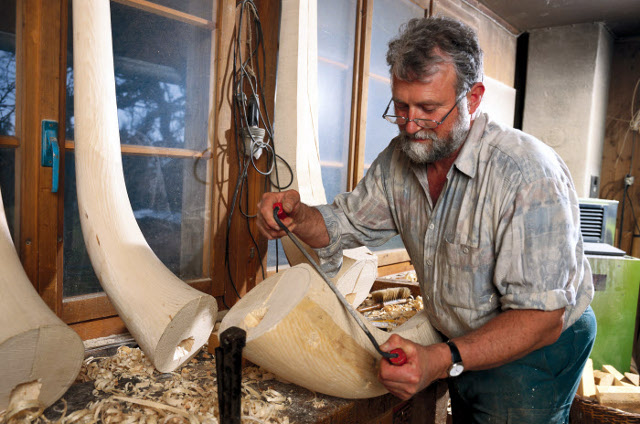 Living and working in Switzerland can be a very fruitful experience for most of the people belonging to the Indian subcontinent. Money is not the most important thing but it's a key to all our need being fulfilled and desires being accomplished. Switzerland is expensive but yet the money has high buying power than most of the currencies.
Living and Working in Switzerland
It is a common thing for students to work part time during their studies. Working part time job is a necessity for some students and that is the reality. Tuition costs and living expenses are one of the reasons why they need to work during studies. According to the surveys most of the students work because of money concerns and not because of gaining experience. In practice working while studying is a bit difficult, but not impossible. There is no clear estimation of how much an international student can earn in Switzerland.
Having a part time job can give students valuable work skills and essential working habits. International students studying in Swiss universities can work up to 15 hours per week during their studies, and up to 100% during their semester breaks. In all cases, this must be reported to the responsible immigration authorities. Students from outside the EU/EFTA region are only allowed to start working six months after the beginning of their studies.
In these cases, the employer must submit a corresponding request for taking up employment to ensure that an employment check can be carried out. Following this, the immigration authorities can issue a work permit.
The greatest advantage of working in Switzerland is that the nation is neutral and the employ feels a lot stable and secure.
Typical Working Hours in Switzerland
According to the law in Switzerland, the working hours of the employee in any industry or field must not exceed 45 hours per week. Yet the working hours are generally 40 hours per week. Only the banking sector may have longer working hours. Other than this all the companies must have mandatory leaves allowed to all their employees. This compulsory leaves are Sick leave and compassionate leaves.
International Jobs in Switzerland
There is a dire need of fulfilled of experienced and skilled professionals in the various sectors in Switzerland. The most in demand international jobs in Switzerland are in the sectors as – engineering, pharmaceuticals, technology, banking, insurance, analysts etc.
There is no doubt to the fact that biggest advantages is gaining work experience. Personal development and teamwork skills are also some of the advantages of starting a career in Switzerland for foreign graduates from swiss universities. Not only you will learn a lot about the particular job, but also you will make some really useful contacts.
Students can learn a lot about responsibility and the value of money. Also, the extra money from part time job lets you cover the cost of living and other major necessities.
Easy Jobs in Switzerland for International Students
A Pakistani student can find jobs through newspaper, employment websites, and university student associations or through university itself. They can work in stores in malls, cafes, restaurants, coffee shops etc. they can also find in campus such as, in cafes in your university, gym, library etc. These are some of the easy and part time jobs in Switzerland for Pakistani Students.
Being a Non-EU International student in Switzerland, you can work up to 15 hours/week. Being a student most of the employer will hire you on a minimum wage, of which you'll be able to earn CHF 2,200 to 2,800 per month.
Pakistani Students Switzerland Jobs Salary
According to a structural survey the average income of the Swiss employee is 6502 Francs. In the recent years there has been a growth spurt in the incomes of the people in general in the Switzerland to almost out 6 %.
The highest paying jobs are that of –
Pharmaceuticals

Finance

Banking

Management consulting
The lowest wages are of the following sectors as follows -
Personal and HR services

Hospitality

Retail industry
Approximately the salary of the women is 12 % less than that of men.
Per hour wages in Switzerland for Pakistani student is 20 - 26 CHF.
The average salary varies with that of the region the highest salaries are at the regions as
Zurich region

North and western Switzerland

Lake Geneva region
The minimum wages in Switzerland are in the Ticino region.
Pakistani Students Working during studies in Switzerland
Although, it sounds difficult but it is quite possible to balance your work and studies. How is that even possible? It's pretty simple, you can manage your time better by learning how to multi-task properly, being a student, multi-tasking is the key to success. There are many options of part time jobs in Switzerland for international students.
Try having a planner or tracker so that you can keep everything on track. Try to find on-campus job if possible or a job that is nearby your residence. Finding a job related to your major subject can be quite helpful. Last but not the least, always remember that you here to get a degree and your studies comes first.
Job Opportunities in Switzerland after MS for Pakistani Students
Being a Non-EU international student you have to a bit face stricter regulations. In terms of work permit after studies in Switzerland for Pakistani, students are allowed to remain in the country for six months after completion of their studies to look for the jobs. The Switzerland Visa for work permit is only given to the successful job applicants.
The big companies that hire the students after the MS are - Credit Suisse Novartis, Roche, UBS, Google and Nestlé.
If you find an employer offering you a job, they will apply for the permit for Swiss Work Visa for you. Also, during the six month or less job seeking period after the studies are over, you can work for 15 hours a week as a part time employee.
In terms of Swiss work visa a language test may be required, also the financial proof that you can support yourself in Switzerland during the stay. A residency proof will also be required for the residency permit extension, where you will be staying in Switzerland once studies are over.
As said, the duration of the Staying in Switzerland after studies will not be more than 6 months after graduation. Work Permit will only be valid as long as you have been hired by a Swiss Employer.
X
FREE STUDY ABROAD

Free study abroad expert advice