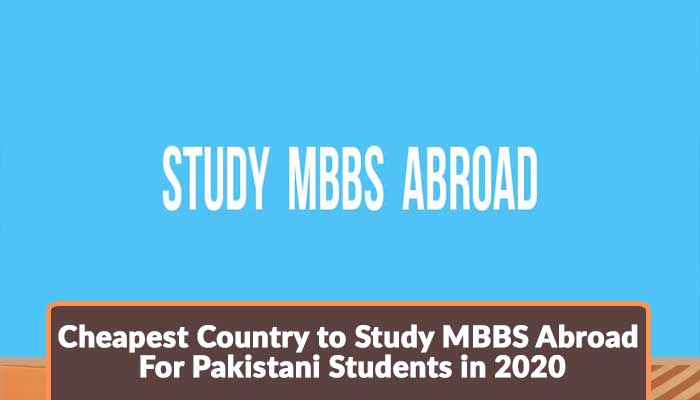 Now check the latest information about:
Cheapest Country to Study MBBS Abroad For Pakistani Students in 2021


The Cheapest country to study abroad are for sure some Asian countries but there are some other options as well.
MBBS in foreign Countries.
There are countries that offer allow a low cost budget for MBBS course and can prove to be very cost efficient. There are many factors that determine the cost efficiency status of particular country. These are the tuition fee, cost of living, accommodation and other means.
Also check - Top 50 GMAT Accepting colleges in Germany for MBA in 2020
The other factors that most of the Pakistani students neglect is the cost of the visits back to the home country. The Countries in this list are very much affordable there may be language barrier in some, but the university offers separate course for that. These Countries provide quality education at a very cheap price.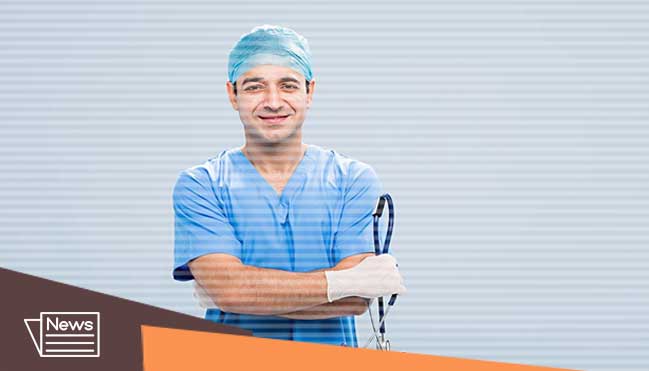 Russia –
The Cheapest MBBS in Europe is offered by Russia. The cost of education is as low as 4 to 10 Lakh rupees annually depending upon the Russian university the Pakistani student signs up for. This amount is not only the tuition fee but the accommodation fee as well. The medical degree from Russia is recognized by the Medical council of Pakistan. In Russia Government Universities are the cheapest medical schools for international students. Even if the Pakistani student has 50% marks in 12th class they can apply for MBBS in Russia.
The cheapest medical college in Russia are as follows –
Pirogov Russian National Research Medical University, Moscow

Mordovia State University

Northern State University

Ryazan Medical University, Ryazan

Siberian State Medical University

Kuban State Medical University
Refer – Russia Consultants.
Ukraine –
The other cheapest medical colleges abroad are located in Ukraine. The Medical colleges in Ukraine have a diverse field of specializations available as Dentistry, pediatrics, surgery etc. The MBBS degree in Ukraine can cost the Pakistani student just 10 Lakh rupees in Ukraine. In order to avoid much competition this is the best option. The medical colleges have international recognition some of the cheapest medical colleges in Ukraine are as follows –
Odessa National University

Bukovinian State Medical University

Sumi state University

Ivano-Frankivsk Medical University

Donetsk National Medical University
Refer – Ukraine consultants.
Also check - HEC Hungary Scholarship 2020 for Pakistani Students Deadline Countdown Begins
Kyrgyzstan –
MBBS in Kyrgyzstan is good because of the various benefits as the universities are very much affordable, it costs just 12 Lakh rupees. Also there are scholarships for MBBS in Kyrgyzstan. The required percentage is just 50 % for cheapest medical colleges in Kyrgyzstan as follows –
International School of Medicine

Jalalabad Medical University

Kyrgyz-Russian Slavic University

Asian Medical Institute

Osh State Medical University
Refer – Kyrgyzstan consultants
Bangladesh –
The medical colleges in Bangladesh require the Pakistani student to just score 60% marks in their 12th class. Bangladesh for sure is the cheapest country to study medicine in English. The Pakistani student can apply for Bangladesh medical colleges in private or through SAARC. By means of SAARC the Pakistani student can target cheaper medical universities –
Delta Medical College

East West Medical College

Jahurul Islam Medical College

Bangladesh Medical College
Refer – Bangladesh Consultants.
Philippines -
Philippines is also the cheapest country to study abroad for Pakistani students. The medical colleges following the best American teaching standard, therefore studying medicine in Philippines can prove to be very fruitful. Cheapest MBBS colleges in Philippines are as follows –
University of Perpetual Help

Angels University Foundation

Bicol Christian College

Our Lady of Fatima University

AMA School of Medicine, Manila
Refer- Philippines Consultants.
X
FREE STUDY ABROAD

Free study abroad expert advice