Study abroad in Russia for Pakistani students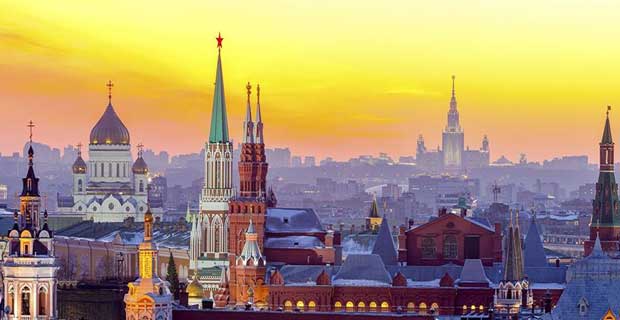 Russia Covid Updtaes 2021 for the Students who wants to study at Russian Universities.
After showing two corona test International students can enter Russia
Russia is not generally a much discussed study abroad destination despite having high class and world's recognized universities. As the matter of the fact, Russia is underrated for its qualities, an economically developed nation with half of its population having university degrees, the researchers of Russia have worked excellently for innovation in fields of science and Technology and let's not forget it is world's largest country in terms of area. The state universities of Russia offer scholarships to eligible students based on their academic capabilities. Russia is basically that study abroad destination which puts education quality above all and the tuition fees of universities are not expensive considering their global rankings. The general requirements are explained in the guide below for those students who are currently planning to study abroad in Russia:
Admissions in Russia Universities for Pakistani Students 2021
The universities in Russia are started to follow the Bologna process of education making their degrees recognized widely in global scale. The education system of Russia has maintained its high caliber through competitive and meritorious selection of international students. For admissions in under graduate or post graduate programs the applicants have to meet academic and language requirements. To grant admission at every academic level, the universities in Russia take an entry test before, you might be asked to even attend a Skype interview and if you pass both the test and interview you will be asked to submit documents for admission. For English taught courses, you will provide English proficiency test certificate such as IELTS and TOEFL (for the candidates applying from non English speaking countries). You will legalize your documents from concerned authorities and then submit them at your university's website online or by post. The documents include:
medical examination certificate

transcript of your academic profile such as degrees, diplomas, certificates

proof of finances
Russian Student Visa Requirements for Pakistani Students 2021
The prime step of Russian student visa is getting letter of invitation and visa support letter from your hosting Russian University. If you are being granted admission you will be asked to submit fee after that university will send the invitation letter. You will visit the Russian Embassy or Consulate nearest to your area in your country to get visa application and details about requirements. The Russian student visa requirements are different for each country but generally the following documents are required:
Completed visa application form

Passport

Photographs

Letter of Invitation from an accredited Russian institution

Medical Examination Certificate

Proof of Finances'

Paid Travel Ticket (Return Ticket)

The Documents Must Be Verified and Translated in Russian Language by Certified Translator.
The Russian student visa will take almost 5 weeks for processing and approval. The student visa you receive will be valid for three months initially; you will extend it on yearly basis according to duration of your study programme. You will fill migration form at the airport and granted a migration card valid till your stay. You will visit the local GUVM office in Russia after arriving in Russia within 7 days to apply for visa extension.
Russian Permanent Residency Process
The permanent residency visa of Russia is allowed to international students but it is a lengthy and complicated process. First of all you will have to get hold of an employment contract that could pay you enough to bear your living expenses. After completing your degree from Russia you will exit the country. If you have attained an employment contract, your intended employer will submit work permit application on your behalf and send an invitation letter visa GUVM. Your work permit will be valid for one year duration at first that can be extended according to your job contract. You can apply for permanent residency of Russia after residing in Russia legally for one year. The documents required for permanent residency of Russia are enlisted below:
Passport

Photographs

Employment Contract as Proof of Sustenance

Proof of Accommodation in Russia

Russian Language Proficiency Proof

Knowledge about Russian history and the Russian Federation Foundation is required.
Part Time Working Permission in Russia 2021 for International Students
In Russia, international students will get a work permit for doing part time jobs. For work permit, the students must be enrolled in full time study programme at an accredited institution of Russia. The application for work permit is processed in 10 working days and it submitted at the regional office of the General Administration for Migration. You will be allowed to work only in the region where your university is located and according to the profession prescribed by migration office. You will submit following documents for work permit for doing part time jobs in Russia:
Passport

Migration Card

Employment Contract

Medical Examination Certificate

A Letter of Confirmation from Your University in Russia (proving you are enrolled in a full time study programme)

A fee of 3,500 roubles is charged for work permit
Study and Living Expenses in Russia
Study Expenses:
The study cost in Russia is way lesser than European countries. Despite having a parallel education system to Europe, the tuition fee is affordable which is the reason Russia is attracting thousands of international students each year to study in Russia.
On average under graduate study programme fee in Russia is around $ 2,060 to $ 3,000 USD per year.

On average post graduate (Masters) study programme fee in Russia is around $ 2,000 to 3,340 per year.

On average post graduate (PhD) study programme fee is around $ 2,120 to $ 7,500 USD per year.

One year duration preparatory course will cost on average ($ 2,000) per year.
Living Expenses:
The living expenses in Russia are not as affordable as the tuition fee. The monthly budget can get out of your estimate if you don't spend your monthly pocket money wisely. On campus accommodation is the least expensive living option in Russia that will cost a monthly amount of $10 to $50 USD. Other options such as shared flats or private flats have different monthly rents which basically vary according to location in the city and facilities offered. One Bedroom Flat Cost: $350. 89 USD, Two Bedrooms Flat Cost: $240. 35 USD, Three Bedroom Flat Cost: $703.36 USD.
Food and Transportation Cost:
Meal for one person at McDonalds or Big Mac: $4.60 USD

1 liter milk bottle: $0.90 USD

Fresh bread (white): $ 0.51 USD

1 kg rice: $0.93 USD

Dozen eggs: $1.10USD

1 kg local cheese: $7.45 USD
One way ticket of local public transport: $0.38 USD
Monthly pass for public transport: $27.59 USD.
Post Graduation Work Opportunities 2021 in Russia
You are allowed to work in Russia if you have employment contract by the time you complete your degree. The work permits will be applied by your employer on your behalf and will have one year validity. However the high qualified professionals get three year work permit validity if they earn over R1 million monthly. The Russian job market is filled with opportunities as there are many multinational companies especially IT related. In your studying years, if you get to do internship at the profession of your study major, the job attainment post graduation will become much easier. The recruiters prefer hiring the fresh gradates who have experience or have done internship at their professional field.
Latest Scholarships in russia
Russian International Olympic University Scholarship Program for Master of Sport Administration in Russia
For Bachelors,Masters in the fields of Art & Design
Apply by

31 Jul 2023

Russian International Olympic University Scholarship Program for Master of Sport Administration in Russia
For Bachelors,Masters in the fields of Business & Management
Apply by

31 Jul 2023

Russian International Olympic University Scholarship Program for Master of Sport Administration in Russia
For Bachelors,Masters in the fields of Business & Management
Apply by

31 Jul 2023
Study Abroad Consultants for russia
| | | | |
| --- | --- | --- | --- |
| | Ed-Foreign | +92-321-4426607 | Lahore |
| | FES Higher Education Consultants Pvt Ltd. | 03458454773 | Rawalpindi |
| | Joji Higher Education Services, Karachi | 00923128765598 | Karachi |
X
FREE STUDY ABROAD

Free study abroad expert advice