consultants in Sheikhupura
Become top Consultant
near Trauma Centre, Main Lahore Sargodha Road, Sheikhupura

https://britz.pk/

Batti Chowk Lahore Road Sheikhupura

http://www.careerplanners.pk/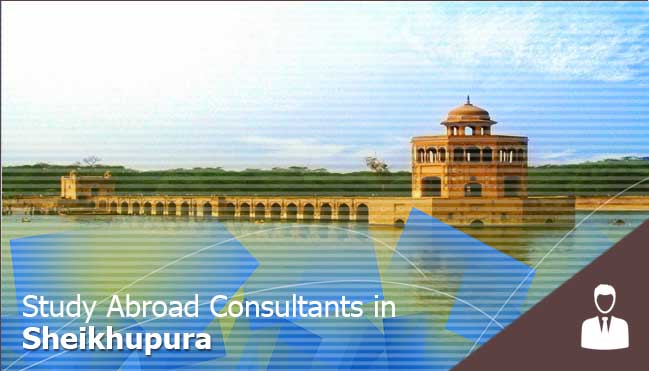 A swarm of Pakistani students have goal to study abroad in foreign universities for superior quality of education in globally acclaimed academic infrastructure set according to modern standards. Foreign universities offer diverse study programmes offering updated curriculum, contemporary state of the art facilities, research based education and skills enhancement through study. Pakistani students are more aware and focused on polishing their professional careers through top notch education than ever before in verge of highly demanding and competitive job sector around the world. The Pakistani students aiming to study in abroad for higher education require professional guidance of study abroad consultants for success in admissions at foreign universities and visa procedure.
Requirement of Study Abroad Consultancy for Pakistani Students:
Study abroad consultancy has become a mandatory step for Pakistani students planning for admissions in foreign universities. The study abroad procedure has different steps that require timely submission of application by required arranging documents. Pakistani students have limited knowledge this procedure and mostly fail in meeting the requirements on time and hence fail to avail opportunity for study in abroad. The study abroad consultants guide Pakistani students in each step of the way starting from admission requirements, documents authentication, formal approvals and verification stamping of documents from foreign ministry, on time application submissions, visa interview coaching, medical examinations till final travel arrangements to abroad.
Study Abroad Consultants in Sheikhupura:
The Pakistani students in Sheikhupura City can now approach study abroad consultants available at their premises from our website. The following list has been formulated by gathering details of all study abroad consultants working in Sheikhupura city. The Pakistani students aspiring to study abroad can take contact information of study abroad consultants from our consultants section. By clicking at any study abroad consultant name from below list, you can get its email address, phone number, office address and website link.
Consultants List
View Complete List
X
FREE STUDY ABROAD

Free study abroad expert advice