consultants in Lahore
Become top Consultant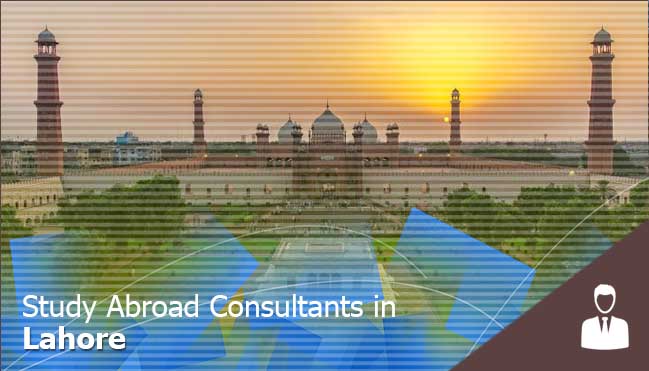 The ambition to excel in life requires high quality of education. Studying in abroad is promising of skill sharpening and academic improvement for Pakistani students. Besides academic strengthening, studying in abroad offers personal growth, time management, being vigilant in part time work and tolerant prospective to Pakistani students that changes their life for better. The international job markets have demanding preferences and they want a polymath and efficient worker. After studying in abroad, your career prospects boost through international exposure and foreign training. But the studying in abroad process requires precision and careful handling for successful admission selections and visa attainability. So you can easily find out the best consultants in Lahore to study abroad
Why Hiring Study Abroad Consultants is Recommended to Pakistani Students?
Admission Procedure:
The studying in abroad pursuit begins with meeting admission requirements of foreign universities that are not simple at all. The location specific and course specific requirements of each university in abroad are different. You will create an entirely new application for each of the university you intend to apply for admission. Moreover, meeting eligibility requirements, reference letters, arranging required documents and following admission submission deadlines is another factor of concern for Pakistani students. The study abroad consultants will help you select university, study course, submit applications and guide you entirely.
Visa Procedure:
The visa procedures are not any less demanding. It has another set of requirements to be met which are obviously specific for Pakistani students. You will need legal approvals, verification stamps on documents, medical examinations, bank statements and various other documents without any fallible element or else your visa will get rejected. In this process, Pakistani students will spend massive amount of money. The study abroad consultants will help you arrange these documents on time, offer interview coaching, guide you to spend your money on legitimate means and provide apt information.
Study Abroad Agents in Lahore:
There are thousands of Pakistani students in Lahore; many of them are aspire to study abroad. The renowned and experienced study abroad consultants in Lahore city have been included in the list below for aid of Pakistani students of Lahore. You can access their entire contact information and office address from the list and attain the information you require.
Consultants List
View Complete List
Lahore is known as the heart of Pakistan because it holds most of the functions including arts, cuisine, festivals, film-making, music, gardening and intelligentsia of the country.
If you are looking for consultants in Lahore, you most probably are well aware of this City. Study Abroad has a number of registered consultants in Lahore. These consultants have been providing their services helping many students achieve their life time dream of Studying Abroad for many years.
All Study Abroad consultants have their full profile on our site. You can click any Consultant's icon and you will see their complete information including their address and services. Following is a list of all our Consultants registered with StudyAbroad.pk.
X
FREE STUDY ABROAD

Free study abroad expert advice