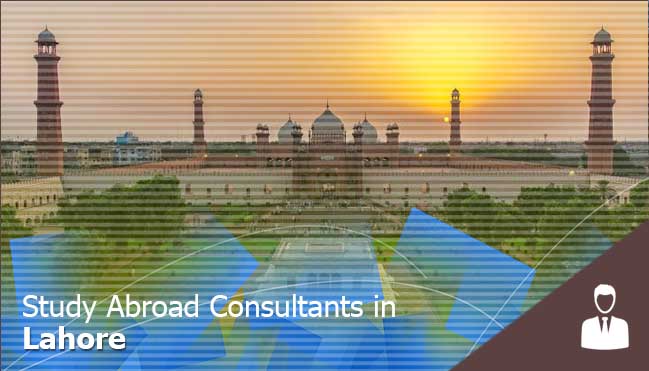 Lahore is the second-largest city in Pakistan and is known for its rich cultural heritage, history, and education. It is home to many reputable study abroad consultants that provide guidance and assistance to students who want to study in foreign countries.
Study Consultants In Lahore
Study consultants in Lahore are professionals who provide guidance and support to students who are interested in studying abroad. They help students to find the best program that fits their academic and personal needs, and provide them with a lot of information about the host country and culture.
Study Visa Consultants
Along this there is a wide range of study visa consultants in Lahore provide assistance to students who are seeking to obtain a study visa. They help students to understand the criteria and requirements of the host country's immigration authorities, preparing the application and the required documents, and also help students to prepare for the visa interview. They also provide information on the processing time and the fees related to the visa application. Students who are wishing to pursue their study abroad journey can contact to education consultants in Lahore.
Top Study Abroad Consultants In Lahore
There are many study abroad consultants available, and the best one for a student will depend on their individual needs and goals. Best consultants for study abroad offer a wide range of services, including:
Assessing students' academic strengths and weaknesses, and identifying appropriate educational opportunities that align with their interests and goals.

Helping students create a list of colleges and universities to apply to, and guiding them through the application process.

Preparing students for college entrance exams such as the SAT and ACT.

Assisting students and families with the financial aid and scholarship application process.

Advising students on career planning and helping them to identify and apply for internships and job opportunities.

Providing guidance on transfer and graduate school applications.

Helping students with the process of returning to school after a gap year or other interruption.
List Of Top Consultants In Lahore
ABN Overseas Education

BMR Consultants

Ed- Foreign

Hadi Consultancy Services

International Education Consultancy Services
consultants in Lahore
Become top Consultant
Consultants List
View Complete List
Lahore is known as the heart of Pakistan because it holds most of the functions including arts, cuisine, festivals, film-making, music, gardening and intelligentsia of the country.
If you are looking for consultants in Lahore, you most probably are well aware of this City. Study abroad has a number of registered consultants in Lahore. These consultants have been providing their services helping many students achieve their life time dream of Studying Abroad for many years.
All Study abroad consultants have their full profile on our site. You can click any Consultant's icon and you will see their complete information including their address and services. Following is a list of all our Consultants registered with StudyAbroad.pk.
X
FREE STUDY ABROAD

Free study abroad expert advice