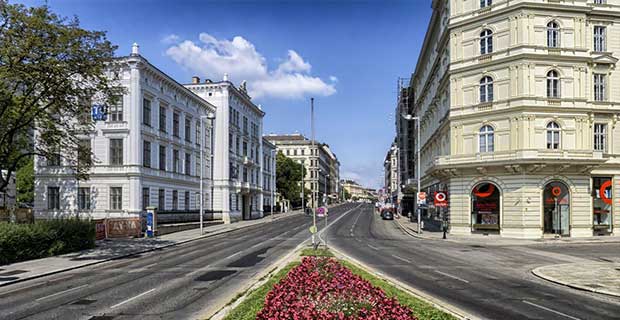 Austria is 14th richest state in the world in terms of GDP. Though it is modestly populated but Austria is a well developed country that hosts international students in its universities from around the globe. . Degrees attained from Austrian Universities own global recognition and regarded with high prestige. Austrian Universities offer modern teaching facility, equipped campuses with academic necessities, research oriented education and unconventional learning environment to students.
Austrian Universities hold top positions in world university rankings because of high standard education. High quality of life, working permission while studying and post graduation visa are tempting international students to choose Austria as their study abroad destination. Before making a final decision to study abroad in Austria, read the general admission requirements in Austrian Universities.
Making a Right Choice of University
Austria is mainly a German language speaking country. Only 25 to 35% people in Austria speak English. International students are mostly resided and studying in Vienna, the capital city of Austria. While choosing a university in Austria make sure you find English taught course if you do not have any German language skills. The academic excellence of Austrian Universities is considered as equivalent to UK's universities. The best way to pick a most suitable university of Austria is to check their international rankings, the affordability of fee structure, availability of on campus accommodation, scholarships and city of its location
Making a Right Choice of Study Programme
Admissions eligibility may differ from programme to programme. You are likely to find all kind of courses of various academic spectrums in Austrian Universities. The challenge will be to find English taught course especially for under graduate level. Post graduate programmes in most of Austrian Universities are offered in both German and English languages. Upon picking a study program consider if it interests you and also consider its career scope.
How Pakistani Students can Apply in Austrian Universities?
Method of admission application at Austrian Universities is through online medium of website.
You can directly apply at an Austrian University after choosing a program.

The university will send you admission requirements details and eligibility criteria or merit through email.

The admission requirement may vary from one Austrian university to other.

The students must note that a few Austrian Universities take entrance examinations to assess academic capabilities of students for admissions.

The students will be notified by email if the study program they have chosen requires an entrance exam or not.

Especially for an under graduate program in Austria the admission criteria is bit strict and an entry examination is taken.
Documents Required for Admissions in Austria for Pakistani Students
A Completely Filled Admission Form

High School Diploma for Admission in Under Graduate Program/Bachelors Degree for Admission in Post Graduate (Masters Program)/ Masters Degree or Equivalent for Admission in Post Graduate (PhD Program)

A Few of Austrian Universities Will Require You to Have Some German Language Skills for Under Graduate Programs Because in Austria Under Graduate Programs are At Least Partially Taught in German Language

For German Taught Courses You Must Prove German Language Proficiency By Passing Test Deutsch als Fremdsprache (TestDaF)or others which will be notified to you by University itself

English Language Proficiency Tests Like IELTS or TOEFL or Cambridge for Admissions in English Taught Course

NON-EU students who have completed their previous degree such as High School Diploma, Bachelors or Masters degree from a NON-EU State can only apply for those disciplined which they have studies previously. For example a degree holder of humanities discipline cannot take admissions in business administration course.

Students applying for applied sciences courses would be required to provide a professional experience

Copy of Your National ID Card and Passport

Transcripts of Your Academic Certificates

Recommendation Letters (From your professor stating that your are eligible to take admission in the intended course)

Letter of Intent (Written by the applicant stating why he/she wants to take admission in the certain course and explain their interest in the field)

All the Academic Certificates and Documents Must be Verified and Originals

The Transcripts Must be Translated in German Language and Also Original Copies Must be Attached

Admissions Deadlines are September 1st for Winter Sessions and February 1st is Admission Deadline for Summer Session

Academic Certificates (Matriculation, Intermediate, Bachelors, Masters and any other character certificate that had been issued to you by your academic institute)

Attested Birth Certificate (To Verify Your Actual Date of Birth The Embassy Will Send Its Representative at Local Counselor's Office for Re Verification and Might Visit Your Residence for Inquiry)

Letter of Clearance From Police That There is Not Any Legal Case Registered on Your Name
Taking Assistance of a Top Study Abroad Consultant in Pakistan
The admission process of Austria is a bit complex and it requires through detail. In case of a slight mistake and delay in arrangement of documents the admission acceptance can be denied. The study abroad consultants are well trained in the process of study abroad. It is always better to take aid of consultants to avoid delay and cancellation chances of admissions in visa.
X
FREE STUDY ABROAD

Free study abroad expert advice