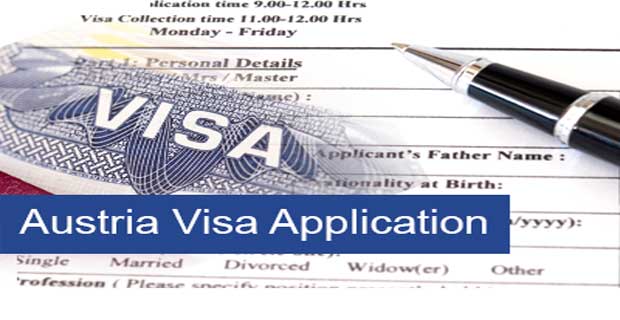 Austria owns a status of well developed country. The higher education system of Austria offers versatility of programmes to international students in various academic disciplines. A safe and peaceful environment with abundance of post graduation opportunities and high quality of life entice international students to study abroad in Austria. Not only economically, Austria outshines other European countries at academic front. It has an owner to be home to few of world's top ranked universities. Understanding visa requirements before choosing a study abroad destination helps you plan your travel process and saves time. Here we have illustrated Austrian Student Visa process with detail and documents requirements.
Acceptance Letter from Austrian University
The admissions process should start almost 6 months before the classes of your study program are going to commence in the university. The Austrian universities take almost 40 days to process and verify your admission selection. Your process of student visa will start after receiving admission letter from Austrian University. The admission letter is an official letter from university issued on your name stating that you have been selected for the study program you had applied for.
Types of Student Visa of Austria
The students who have applied for a study program which will end in more than 90 days duration but before 6 months are required to apply for the Austrian National Visa (Visa D).
Application Procedure of the Austrian National Visa
The Visa application will be submitted at the Austrian Embassy located at your country. The Embassy will accept only completely filled application form. The visa application form must be submitted at least 3 to 4 weeks prior to your intended departure schedule The visa application fee is not refundable and must be paid when you submit the application form. Also note that the visa application must not be submitted 3 months before your intended departure schedule.

The applicant of visa must be present at the time of submitting the documents and application. The application form will not be accepted by the hand of any other person other than applicant himself. The Embassies and Consulate accept visas only by hand and in person and not through mails.
Documents Required for the Austrian National Visa (Visa D)
National passport of applicant (Must have validity till the duration of your study program)

A completely filled visa application form signed by applicant

Two passport size photos (must be freshly taken)

Letter of acceptance (it must be original and not photocopy)

Proof of registration from university/ college

Proof of accommodation (in documented form)

Air ticket reservation proof

Proof of Health Insurance. It must cover amount of USD 50,000.

Bank statement proving your can bear your living expenses

Copies of academic transcripts and all supporting documents such as language proficiency tests certificate

Proof of paid tuition fee
Residence Permit Student for Stay Longer Than 6 Months
The students who are intended to stay in Austria for an academic program for more than 6 months are required to apply for Residence Permit Student of Austria. You are eligible to apply for Residence Permit Student of Austria if you are studying a full time study program from an Austrian private or public university which has government accreditation.
Documents Required for Austrian Residence Permit
A travel document/national passport (must be valid till your study program ends)

Application form of residence permit (completely filled singed by applicant)

Recent photograph

Birth Certificate

Clearance letter from local police station stating that you don't have any criminal records

The police clearance letter must not be issued more than 3 months before the day of visa application submission

Proof health insurance

Proof of travel arrangement (travel ticket and reservation in paid receipt form)

The health insurance letter must be issued by the insurance company with complete details and only the original health insurance document issued on your name will be accepted. The health insurance and accident insurance must cover amount of 50,000 USD at least.

Bank statement proving that you have enough financial resources to cover your living expenses and tuition for the duration of your stay in Austria. It can be in form of credit card statement as well. The students of 24 years of age must have bank statement of EUR 481,75/month and students older than 24 years must have bank statement of EUR 872,31/month at least.

Proof of accommodation arranged for your stay in Austria in documented form of paid rent receipts

Copy of transcripts of academic records

Language proficiency certificate

Letter of university acceptance (original)

Proof of paid tuition fee
Note: The above mentioned documents will be accepted by Embassy if they are legalized by related authorities.
X
FREE STUDY ABROAD

Free study abroad expert advice