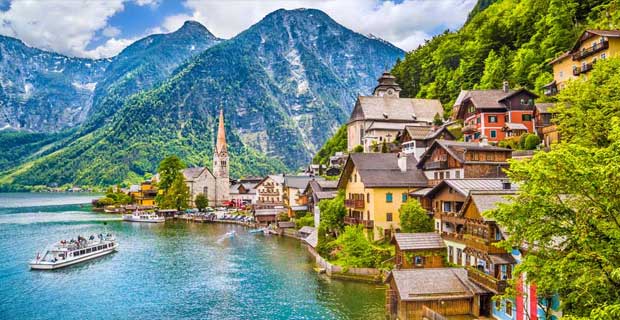 Austria is one the richest countries of the world, it has excelling education system, home to top ranked universities, safe and secure environment, post graduation visa option, it ranks in top 15 countries of the world in terms of highest quality of life, modern education environment focusing on developing skills of students, located in the heart of Europe with breathtaking natural landscapes and clean atmosphere. There is serene, calm and peaceful side of Austria and on the other hand it is home to 9 World Heritage Sites nominated by UNESCO and full of recreational activities like skiing, climbing, hiking and water sports.
High Caliber Education in Austria for Pakistani Students
Austria has been following a tradition academic excellence since centuries. The first university of Vienna which is largest university of Austria was established in 1365. Austrian Universities are overseen by Federal Ministry for Science and Research which ensure quality of education is of high caliber. Every higher education applicant has to pass Matura examination for admissions. Quality assurance and par excellence degree courses are priority of Austrian Government.
QS World Ranking Universities In Austria
QS World University Rankings has positioned University of Vienna at 154th position. Other Austrian Universities such as Universität Wien, Technische Universität Wien, Universität Innsbruck and Medizinische Universität Wien rank in top 500 universities of the world.
How to Get Permission to Work While Studying in Austria?
International students are allowed to work 10 to 20 hours a week part time while they study. The Bachelor's students can work up to 10 hours a week and Masters students can work up to 20 hours a week. The minimum per hour wage in Austria is 14, 2€. By this calculation, students can earn 1120€ per month and save for their tuition of next semester. In comparison to UK and US, the cost of study in Austria is relatively low.
Post Graduation Work Opportunities in Austria for Pakistani Students
Post graduation the former student is allowed to stay 6 months in Austria to find an employment opportunity for settling down there. Post graduation work opportunity can be grabbed more easily if the student gets internship position in the field of his specialization. Austria is a rich country and there are a number of multinational companies in Austria where you can find your dream job. (Visit Visa Section to Get Post Graduation Visa Detail Of Austria)
X
FREE STUDY ABROAD

Free study abroad expert advice