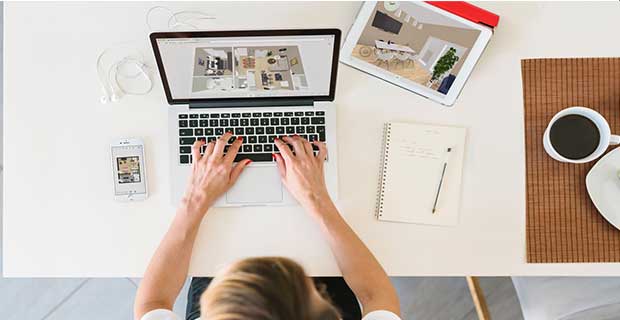 You are coping with your studies but at the same time you also have to cope with some other things and these are, obviously, include on your living expenses. For this purpose, you can arrange some strategies to cope with them. It is true that your main purpose to go abroad is to study. But, it is also true that you do not pay full time for your studies. You call to attend the classes for specific hours and then you get spare times on your hands.
What do you have to do with this spare time? Do you seek for fun, entertainment or job to cope with your expenses? Obviously, you have to manage your expenditures. But, fun and entertainment are also the main parts to keep yourself healthy and also to avoid homesickness.
Are Student Allow to Get Job While Studying In Bulgaria?
As we know that Bulgaria is the happiest country of the world so that's why it also keeps others happy too. Financial assistance or aid is necessary for international students and Bulgaria allows international students to assist themselves. Bulgaria international students with part-time jobs facilities.
Less than 30 hours are offered international students to work. So, under this circumstance, students can pay maximum time for their studies and at the same time, they can also earn some handsome amount to meet with their basic expenses.
Part Time Jobs in Bulgaria for Pakistani Students
In order to support the financial and education need internationals students are allowed to work as a part-time employee.
First of all, keep your mission into your mind that you have paid a lot for getting study opportunity abroad. You have not only paid money but a lot of your time you are also spending with your studies.
But, it is possible that you can face financial issues as living there. So, apply for part-time jobs. Do not completely involve yourself in studies and give first priority to your studies.
Part-Time Internship in Bulgaria for Pakistani Students
In some cases, students also provide with internship in Bulgaria. During studies, students get permission for internship program if they are invited by any employer. These internships are non-paid working. These just offer great and needy skills to the students. In some cases, students are asked to show the work permit or residence permit for getting part-time jobs. But in case of an internship, there is no need to show work permit or residence permit. You just have an offer letter from the company to which you want to start an internship.
However, in case of internship time allowance keeps in mind as working hours specified for part-time work. The general practical duration for training is calculated as 240 hours in an environment related to real business. Students can join internship programs at any level of studies including bachelor, master and Ph.D. level programs.
Benefits of Part-Time Job And Internship
Following are the benefits of getting part-time jobs and internship while living or studying there in Bulgaria:
Part-time jobs during studies are the best ways to meet with your living expenses easily.

Part-time jobs after studies are the best way to keep you avoid from nostalgia.

You can get working experience at the same time while studying abroad.

You can make the circle of your acquaintances bigger and this will help you to get better opportunities after completing your studies.

Part-time jobs make your communication level good and you can also get proficiency in the Bulgarian language.

If you make an internship this will be a great part to enhance your skill.

You can get the advance and practical knowledge about your study program.

During the internship you can make the relations good with the companies and employers.

Internships also broaden the ways of full-time job and permanency after completing your studies.

To be updated with the market trends and job rates internships are considered as the best and precious ways.
Types of Students Jobs In Bulgaria
Students involve several kinds of part-time jobs there in Bulgaria. Here we listed the jobs that are reasonable for students to take as part-time jobs.
Subject Teacher

Foreign Language Teacher

Freelance Jobs

Volunteer Jobs

Translator/Interpreter

Jobs in Telemarketing

Jobs in Marketing

Customer Service Representative (CSR)

Jobs in Restaurant

Jobs in Bar

Jobs in Petrol Pump
Students who are looking for internships must contact the employer and company which are offering the projects according to their subject or study areas.
How to Get Jobs While Studying in Bulgaria?
Sometimes, students face issues in getting part-time jobs while studying abroad. But, you can avail the opportunity easily from the countries that offer part-time jobs to international students. However, if you are not so familiar then you can find the potential ways that will help you to find the best and the easiest ways to find reasonable part-time jobs for you.
First of all contact with your college or university premises for getting a suitable part-time job.

Now, we are breathing in the environment which is following internet browsing. Browse different job providing sites or platforms.

Most of the students get the opportunities to work in the library, labs, cafeteria, and administrative departments.

The best way to get a job or internship is to show your portfolio in the native or official language of the country where you are studying.

Students, for this purpose, can also take help from their senior students who are already involved in such activities.

Students can contact with the native people living around their colleges and hostels.

Make a visit to the grocery shops, shopping malls, restaurant, gas shops, fuel shops, and backers because they need part-time workers.
X
FREE STUDY ABROAD

Free study abroad expert advice