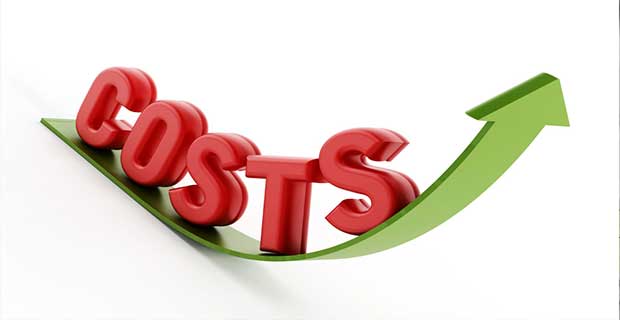 A study in European Countries is not an easy deal. Mostly, it comes to see as a costly procedure to study in Europe. But In the case of Bulgaria, due to small currency difference than that of other European countries, it offers costs and living style reasonably less as compared to other European Study destinations. But, anyhow, charges are required to pay for making your study journey possible for Bulgaria. Students have to pay some pre departing and after departing charges.
Both types of charges have reviewed deeply on this page. Hopefully, we say that this page will be helpful for the students to take a complete idea that how much costs or expenditures will be required to make their dreams come true.
Pre Departure Costs
Students who are willing to apply for study abroad pay a large part of their costs before departing to their destination. What are the paying methods are for them? They can find through the following steps:
Previous Academic Transcripts
Obviously, almost all the students know that they are required to get a Secondary School or Bachelor degree for making their education journey possible. Students pay a lot until the completion of their Secondary School studies and undergraduate studies.
Language Proficiency Test
Almost all the study abroad destinations require an exceptional level of language proficiency from international students. Pakistani students are not special in this case. For practicing the language proficiency test students have to pay a heavy amount of fee. And at the end when they appear for examination they also asked to pay the heavy amount for examination.
For language proficiency test i.e. IELTS the average fee rate ranges from 10K PKR to 20K PKR. However, the average examination fee for IELTS and others ranges from 25K PKR to 30K PKR.
Application Process
When you come to apply for university admission you go through, somehow, costly procedure. For a single university admission application process, the fee ranges from 10,000 to 20,000 PKR. But, if you involve Study Abroad Consultants for your application process then you also follow the consultancy charges.
Visa Fee
For Bulgaria, Non-EU or international students are asked to apply for D-Type visa for getting entrance permission into Bulgaria. D-Type visa fee is around 100 EUR.
Travel Documents
Different kinds of travel documents are required to travel abroad for study purpose.
Passport is a basic part of travel documents. For normal passport, 5400 charges applicants have to pay.
Medical or travel insurance in some cases is required. For this purpose, hundreds of EURs are required to pay.
Police Clearance Certificate is also required to show in some cases. This is also, somehow, costly.
Personal Expenses
Some kinds of personal belongings are required to bring with yourself when you move somewhere. You have to buy clothes, baggage, and some other accessories for your long way journey.
After Departure Cost
Once, you have reached Bulgaria then the real challenges will come to see. However, you have reached and now your aim is to face these challenges and beat them to make your dreams true. But, complete knowledge is necessary to beat your challenges. Following are the challenges you will face after departing to your destination.
Accommodation
Accommodation is the basic need of living a standard lifestyle. Sometimes, you have to manage the accommodation before departing and sometimes you manage it after arriving at your destination.
For having reasonable accommodation a single student needs 200 EUR on a monthly basis. In this amount, you can arrange a decent apartment with all the sufficient basic needs.
Residence Permit And Other Documents
For study in Bulgaria, students travel on D-Type visa but after arriving there they need to apply for a residence permit. 230 EURs are required to get a residence permit of one year. This could be renewable on a monthly basis.
Application process fee for this residence permit is 5 EUR. Moreover, students also required to arrange an ID card for having a stay there in Bulgaria. After getting registration from Police Station they provide with an ID card which charges 22.50 EURs from international students.
Living Expenses
As living there in Bulgaria you need to buy clothes, get food, and have drinks, transportation facility, utility bills, and many more. All these are the basics needs for having a sound and standard life.
Tuition Fees
Following is the fee structure for study in Bulgaria:
| | |
| --- | --- |
| Study Program | Fee Structure |
| Undergraduate Tuition Fee: | 2,900 EUR to 3,900 |
| Postgraduate Tuition Fee: | 3,000 EUR to 3,900 |
| PhD Tuition Fee: | 4,000 EUR to 8,000 EUR |
Scholarships or Funding Programs in Bulgaria for PAkistani students 2021
The country is also known as student-friendly country or especially international students supporting the country. For those students who want to make some big and extra goals in their lives but their financial condition doesn't allow them to get their achievements, Bulgaria offers different scholarships, funding and loan programs.
Erasmus scholarships, National Student Loan Service Centre, Full Bright Scholarships Program, AEF Scholarships program, Josef Princ Memorial Scholarships program and Polatajko Family Scholarships program are offered by Bulgaria to EU and other international students.
X
FREE STUDY ABROAD

Free study abroad expert advice