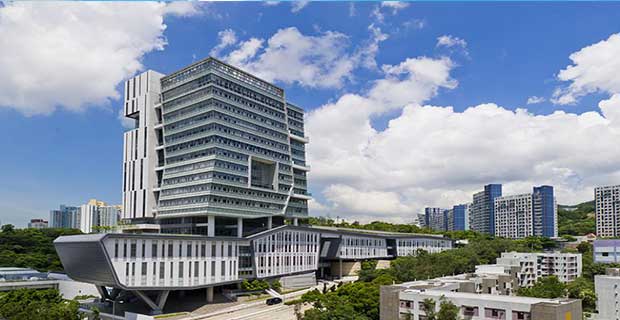 The universities in Hong Kong have maintained a high quality of education through rigorous process of admissions, international standard curriculum design, highly qualified staff and regular improvement in academic structure of study programmes. Hong Kong's education system is well organized and administrated ensuring the standards are never compromised and match up high profile international universities. Besides, top class education attainment, you will be exposed to career opportunities as Hong Kong is center of multinational companies and start ups. If you get to do internships and traineeships through your university's organized study programmes, it will open multitude of career opportunities for you all around the globe. The admission requirements in universities of Hong Kong are explained in the following guide:
Choosing the Most Suitable Study Programme
Without hard work there is no success and doing what you love is just like living your dream life. The prime focus while choosing a study programme must be your passion and career goal. Choose that set of subjects and majors which interest you the most and about which you are passionate and the success part will eventually follow. In process of comparing which study programme can be best for you in future consider following factors before finalizing:
The study programme you choose must enhance your existing qualification and skills.

Does the curriculum of your study programme include subjects of your interest?

Career scope and employment opportunities related to your study programme.

Every study programme has many specialization options such as you can do civil engineering, mechanical engineering, and chemical engineering etc, so search thoroughly and pay attention to details before committing to one.

Do you meet entry requirements?, so short list at least three study programmes and send application for all three so that you can get admission in one of it and your time does not get wasted.
Choosing the Best University in Hong Kong for Pursuing Your Degree
It is all about making right choice at the right time that leads to your life's best opportunities. Choosing a university in abroad is one of those choices. Hong Kong is home to many worlds' high ranking institutions which own global recognition and prestige. The Universities of Hong Kong have set their main priority to be high quality of education and enhancement of skills. Moreover, the tuition fee is considerably packaged for non local students to ensure more enrollments which have ultimately resulted in 30% of international student's presence in each of institutions in Hong Kong. So about quality of education in Hong Kong you don't need to be concerned about, although you must consider following factors to pick one university to pursue your study programme in Hong Kong:
Affordability of fee

Admission requirements

Location of University's Campus

On Campus Residence Facility

University's global ranking
Admission Requirements in Universities of Hong Kong for PAkistani Students
Academic Requirements:
The academic requirements for admissions in universities of Hong Kong will mainly be dependent on the study programme you choose and the university you choose. For every study programme there will be subject wise grade requirements which will be demonstrated to you in details while you submit your application for admission. The admissions are on competitive basis and there is high chance of selection for those having excellent grades in their previous academic records. The general academic requirements including minimum grades for under graduate and post graduate courses are as follows:
For admission in under graduate study programme in Hong Kong for Pakistani Students:
Higher Secondary School Certificate or Equivalent Passed with good grades in all of your subjects from a recognized institute of your country, )entrance examinations such as SAT Reasoning Test/ACT/Advanced Placement Test, GMAT, GRE will be taken (it depends on the university's requirements), interview and language proficiency requirements.
For admission in post graduate (Masters) study programme in Hong Kong for Pakistani Students:
Higher Secondary School Certificate or Equivalent Passed with good grades, Bachelor's Honors Degree with no failed subject and good CGPA and at least 30 credit units, interviews, (entrance examination depends on university's requirements), work experience and research proposal if applying for Masters (research course), language proficiency requirements.
For Admission in post graduate (PhD) study programme in Hong Kong for Pakistani Students:
Higher Secondary School Certificate or Equivalent, Bachelors Honors Degree with good CGPA and at least 30 credit units, Masters Degree, Research Proposal and work experience letter, language proficiency requirements.
Language Requirements:
The candidates applying from non English speaking countries are required to prove their proficiency in English language for admissions in English taught degree programme. Hong Kong's Universities accept IELTS, TOEFL, Cambridge English Language Assessment tests for language requirements. The minimum grades required at each of English language proficiency test are as follows:
IELTS: 6.5 to 7 score in overall bands

TOEFL: Minimum 79 scores in the internet based TOEFL exam

Cambridge English Language Assessment Test: In Certificate of Proficiency in English (CPE) the minimum grades must be C or above it and in Certificate in Advanced English (CAE) also C grades at least.
Documents Requirements:
You will be asked to submit the required documents along with admission application if you meet the entry requirements for admission in your chosen study programme in one of the universities in Hong Kong. For international students, the documents for admissions are coincided with visa documents, so you must arrange for your passport before submitting admission application in countries abroad. The method of application for admission in universities of Hong Kong is online directly at your chosen university's website. You will make an account online and submit the required documents in pdf format or fax it according to university's requirement. The documents required by universities of Hong Kong for admissions are enlisted below:
Identity documents (Passport, Birth Certificate)

Transcripts of academic records, certificates, diploma (along with a document explain the grading system of your country)

Language proficiency test certificate (IELTS, TOEFL, Cambridge)

Public examination score reports (GRE, GMAT, SAT, ACT etc) it is programme specific and depends on university's admission requirements.

For Post Graduate Research Courses (Research proposal, experience in research past references, and letter explaining plan for future research)

Reference Letters (at least from two of your professors)

Signed and completed admission form

Supporting documents (your academic achievements, work experience, participation in extracurricular activities).

Application fee receipt (it can be around HKD $450)

The required documents be verified and attested by related authorities. (To ensure the authenticity).

Make sure to provide valid information only.
Admission Deadlines
The admission deadlines of universities of Hong Kong vary from one other. If you are planning to get enrolled in a fall semester start its preparation from spring and arrange the perquisites. The admissions intakes in universities of Hong Kong start usually in January or May.
Waiting for Acceptance Letter
The university will email an acceptance or offer letter to you if you successfully attain admission in your chosen study programme. You can track the status of your admission application through the online account you created at website of your chosen university while submitting the documents. If your application is approved you will receive acceptance letter along with details of tuition fee submission and further process. The admission process might take 2 to 4 weeks for final approval or refusal.
X
FREE STUDY ABROAD

Free study abroad expert advice